988 Suicide Prevention Help Line, SAIL and UP Vets Program to Host Annual Campout, UP Voices on Governor's Population Growth Commission, and Max Age Limit for Elected Officials?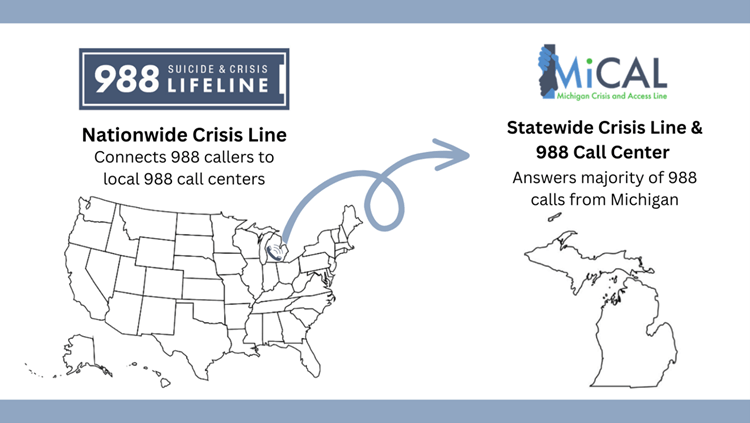 This Week in RI
On Wednesday we'll be publishing the latest article by Michael and John Broadway, titled "Latest Census Bureau Estimates of UP Population Change: 2020-2022. Watch for this article this week!
988 Suicide Prevention Help Line
Want to talk with someone, someone to listen to you and maybe help you? Dial or text 988 and you will be able to talk with someone right away. 988 is there for you or for any member of your family. Spread the word–988.
By the way, over 5 million people have used 988 this year.
SAIL (Superior Alliance for Independent Living) and the UP Vets Served Program to Host Annual AM Vets Campout
The annual campout begins on Friday, August 4th and ends Sunday, August 6th. All Veterans and their families are welcome to join in for this free event. There will be food, fun and lots of activities. Let SAIL know if you will be attending by July 28th.You can contact them at 906-228-5744 or via email at tims@upsail.org. Spread the word to other Veterans and their families. Go and join in on the fun!
Governor's Population Growth Commission & UP Voices
By now you have read about it. But as of now no one was appointed by Governor Whitmer from the UP to the population commission, but she did appoint someone from the UP to serve on a Commission Task Force–but that person has no vote on the Commission. No vote—hmmmmm.
The Commission, whose task is to recommend how to keep young people in Michigan, among other things, has an average age of 52, according to Bridge Magazine (Jonathan Oosting). The average age of Michigan residents is 40, he reports.
Recently appointed to voting positions on the Commission were two state legislators in their 30s and one is 23. No UP legislators were appointed to the Commission.
So the question to the Governor is "what's up" with this? No Upper Peninsula voices on the Commission? Why not?
We Have Age Minimums to Vote, Drive, Etc., So Should We Have Age Maximums for Elected and Appointed Officials at the Federal and State Levels?
The age of US Supreme Court Justices, some United State Senators, Congresspersons, Presidents, and presidential candidates have re-started a national debate about age limits for elected and appointed officials. So the question is "does age matter or is it about evaluating each individual's performance in public life?"
US Senator Debbie Stabenow announced that she would not seek re-election in 2024. She stated that it is time for a new generation of leaders. She is 73 years old and that is very young by US Senate retirement standards. We currently have the oldest US Senate in the history of our nation.
In Michigan the state Constitution provides for age limits for judges at all levels. A judge cannot be a day over 70 years of age on the day she is sworn into office. She can serve past 70 as long as she is not over 70 on the day sworn into office.
Public corporations generally have a guideline that calls for retirement at the age of 65 that also applies to their Board of Directors.
We know of no other Michigan rule or federal statute or regulation that sets age limits for Michigan officials–elected or appointed.
So should Michigan and the federal government set a mandatory age limit for elected and appointed officials? What age? Or should we continue to let it be handled on a case by case basis and let the voters decide?
Quotes That Make Us Go Hmmm
Gandhi's Seven Sins:
Wealth without work
Pleasure without conscience.
Knowledge without character.
Commerce without morality.
Science without humanity.
Worship without sacrifice.
Politics without principles.
Note: According to a recent Gallup poll, "A record high 50% of Americans view the state of morality in the U.S. as "poor"–with the share rising across both major political parties and independents."
Talk To Us
Keep your raves, laurels, rants and darts coming. Send them to us at david@ruralinsights.org. We love to read them. 
About Us
Rural Insights connects policy, information, news and culture to raise topics and stories/information you might have not seen or overlooked. We bring you original writing from Rural Insights and other researchers, change makers, and storytellers, as well as our latest research and analysis.
Like Whispers?
If so, please forward it to your friends, and let them know they can sign up here or on our website: www.ruralinsights.org.
TWITTER: Follow us @ruralinsightsUP.
"WE BELIEVE YOU ARE SMART ENOUGH TO FORM YOUR OWN OPINIONS, AND WE TRY TO GIVE YOU SOME SOURCES TO DEVELOP YOUR OPINIONS."