A Correction and Apology, UP Public Library Book Banning, UP Resident Appointed to National Board, & Michigan Public Policy Survey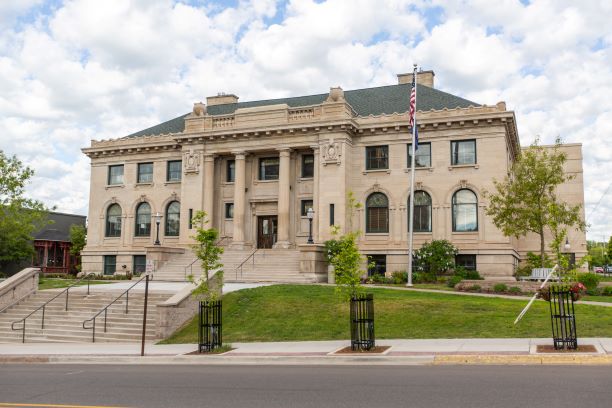 – INFORMED BREVITY –
A Correction and an Apology
We recently published a/some information about SNAP funding for helping families with food and nutrition. We did some math incorrectly that resulted in some faulty information.
We wrote that "A family of four gets about $930 a month to feed their family. That's $232.50 per person a week to feed four family members."
A reader wrote that the correct statement should have been: "Family of four gets about $930 a month to feed their family. That's $232.50 a week to feed four family members."
That is a big difference between what we wrote and the correct information. We apologize to our readers for our error. We hope you will keep pointing out to us when we are wrong in our facts or perspectives.
Public Library Book Banning in UP
We are going to be doing some research into what is happening with book banning requests in UP public libraries and also budget issues in those important UP institutions. Please send us any leads or information you may have on public library activities in your communities.
Meanwhile, the Marquette Peter White Public library recently had a request by a community member to ban a book in the library about LGBTQ+ issues. The book was "This Book is Gay" by Juno Dawson. So the board of the library decided to take a vote. First they allowed public comment. Only one person spoke in support of removing the book from the shelves. All the other speakers spoke in support of keeping the book on the shelves.
The board then voted unanimously to keep the book on the library shelves.
So again let us know what is happening at your library on the issue of book banning and related issues. We would like to publish any accurate information you may have and also to include it in our research on UP public libraries, book banning and funding issues.
Upper Peninsula Resident Appointed to National Board
Jes Thompson was appointed to the National Park System Advisory Board by US Secretary Deb Haaland of the Department of the Interior.  Ms. Thompson is the first UP resident to be appointed to this distinguished national board.
Ms. Thompson is a professor at Northern Michigan University and is also an alumna of NMU. She is the author of the book "America's Largest Classroom: What we learn from our National Parks."
From the World Around Us
MICHIGAN PUBLIC POLICY SURVEY:
This update was completed February 6 through April 17, 2023. The survey authors note that "the assessments are closely linked to local leaders' partisan identification and whichever party controls the governor's office. In other words, GOP local leaders express more support for the state's direction when a Republican is governor and less when a Democrat is in office, and vice versa."
"The survey showed that 60% of Michigan's local leaders say the state is on the wrong track in 2023. 30% believe the state is on the right track. 11% are unsure."
You can read more about the details of the survey on the website for the University of Michigan's Ford School for Public Policy, under the tab for the Michigan Public Policy Survey for 2023.
Quotes That Make Us Go Hmmm
"Inspiration is for amateurs. The rest of us just show up and get to work." Chuck Close.
"Neutrality helps the oppressor, never the victim." Elie Wiesel.
Talk To Us
Keep your raves, laurels, rants and darts coming. Send them to us at david@ruralinsights.org. We love to read them. 
About Us
Rural Insights connects policy, information, news and culture to raise topics and stories/information you might have not seen or overlooked. We bring you original writing from Rural Insights and other researchers, change makers, and storytellers, as well as our latest research and analysis.
Like Whispers?
If so, please forward it to your friends, and let them know they can sign up here or on our website: www.ruralinsights.org.
TWITTER: Follow us @ruralinsightsUP.
"WE BELIEVE YOU ARE SMART ENOUGH TO FORM YOUR OWN OPINIONS, AND WE TRY TO GIVE YOU SOME SOURCES TO DEVELOP YOUR OPINIONS."