A Correction, NMU Alumni Grumble on Football Losses, Election Time in the UP, Minimum Wage Effort, Transparency in Michigan Legislature, and More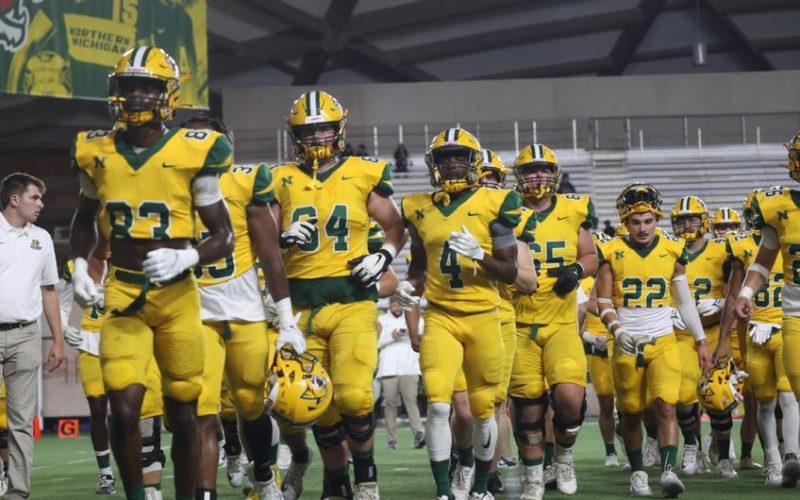 – INFORMED BREVITY –
This Week in RI
On Wednesday we will be publishing our latest episode of the Rural Insights Podcast. In this episode David talks to with Robert Hilton, current Foreign Policy Advisor to the Chief of Staff of the Army and Foreign Service Officer for the U.S. Department of State. Make sure to read, watch, or listen to this episode!
Correction/Clarification
In our last edition of Whispers we wrote about homeless veterans in the Upper Peninsula. We incorrectly wrote that 91 homeless veterans live in Marquette. That should have said 91 homeless veterans live in the Upper Peninsula with 27 of them in Marquette County. The remaining are spread throughout the Upper Peninsula. Our apologies for the error.
NMU Alumni Grumble On Football Losses
Grumble, grumble, grumble. There is lots of alumni unhappiness around the fact that the NMU football team thus far has not won one single game. Further grumbling has been the huge scores that other teams have gotten against NMU. Lots of Monday quarterbacking going on here but this situation appears to not be getting better. Many who are supportive of the team are saying that with a new coach in his first year here at NMU he ought to be given more than one season to work things out. We shall see how this all plays out in coming months.
A historical reminder is appropriate at this point. During the 1974 season the NMU football team was 0-10. Yup, you read that correctly, zero wins and ten losses. One year later, 1975, the NMU football team went on to win a national championship. Their one and only national championship, but they went from a season of zero wins to the next season where they were national champions. So hope springs eternal. Remain positive and keep hoping and supporting the team!!!!
The good news is that other women's and men's athletic teams at NMU are doing well this Fall season–alumni and other fans are really excited about that fact.
Election Time in the Upper Peninsula
This week throughout the Upper Peninsula (and the rest of Michigan) there will be elections for many local offices. Don't forget to get out and support your local governments. In some locations there are local mileages also. Find out what is on the ballot in your community before you get to the polls. Read up on what is on your local ballot. And if you feel so inclined, vote!!!
What is Going On With the $15 Minimum Wage Effort?
Advocates for a $15 minimum wage ballot question have been denied the ability to advance it by the State Board of Canvassers. They will now appeal that decision to the Michigan Court of Appeals.
Transparency in Michigan Legislature and Governor's Office
The Michigan Senate and House are working on some bipartisan bills that expand the transparency for what legislators and statewide officials must report on their financial activities.
"The legislation as introduced requires officials to disclose all income sources that exceed $1,000 as well as askew, stocks, bonds, unearned income and liabilities exceeding $10,000." (Bridge Michigan).
Advocates for transparency are calling to include disclosure of travel paid for by nonprofits that are often created by legislatures and external lobbying organizations.  Advocates are also calling for the reporting requirements to include spousal financial data similar to what their elected spouses are required under the bills to report.
The bills are SB 613-616. You of course can find them online if you want more information and detail.
Election of Trustees at the Big Three Universities
The Upper Peninsula's State Senator Ed McBroom, as we have previously reported, has proposed a constitutional amendment to require the boards of the so-called big three universities, University of Michigan, Michigan State University and Wayne State University to no longer be elected by the voters but rather to be appointed by the Governor. The other 11 public universities already have their boards appointed by the governor versus popular election.
There has been considerable controversy around the university boards that are popularly elected and little of the similar controversies at the appointed university boards. Advocates believe that the quality of board members will improve if appointed versus elected, as would the scrutiny of the actions of the boards.
More to come in coming weeks about this issue as it moves through the legislation or does not move through the legislation. We will keep you posted.
Michigan Growing Together Council Work Group Recommendations Popping Up In Public
Members of Governor Whitmer's council are looking at recommending increases in taxes to fund public schools, roads and local governments. We'll see how the Council's task forces issue their reports and how it plays out with the voters. More to come.
Quotes That Make Us Go Hmmm
"Rage often does the work of evil, and produces some of the same effects." Lance Morrow.
"If one does not know to which port one is sailing, no wind is favorable." Lucius Annaeus Seneca.
Talk To Us
Keep your raves, laurels, rants and darts coming. Send them to us at david@ruralinsights.org. We love to read them. 
About Us
Rural Insights connects policy, information, news and culture to raise topics and stories/information you might have not seen or overlooked. We bring you original writing from Rural Insights and other researchers, change makers, and storytellers, as well as our latest research and analysis.
Like Whispers?
If so, please forward it to your friends, and let them know they can sign up here or on our website: www.ruralinsights.org.
TWITTER: Follow us @ruralinsightsUP.
"WE BELIEVE YOU ARE SMART ENOUGH TO FORM YOUR OWN OPINIONS, AND WE TRY TO GIVE YOU SOME SOURCES TO DEVELOP YOUR OPINIONS."