A New Year and Beginning, Fun News to Begin 2021, COVID-19 Vaccines in the UP, Small Business Jobs, and a Rural Czar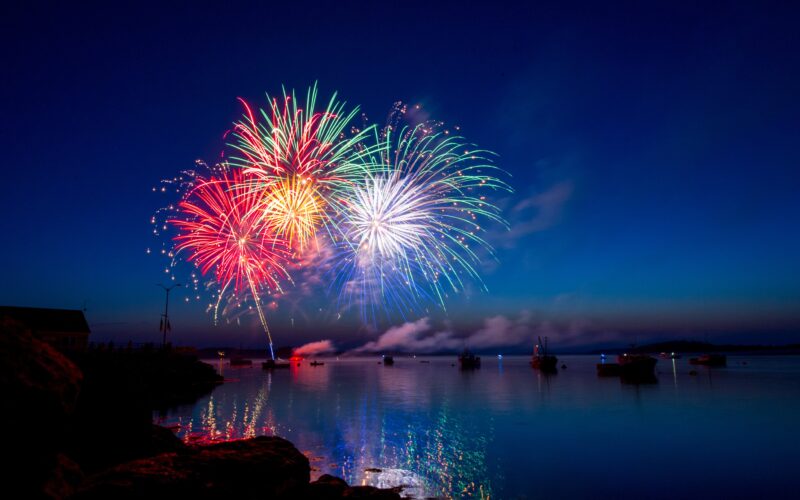 Welcome 2021–A New Year and a New Beginning
Goodbye and good riddance to 2020.
The entire nation is welcoming 2021. A happy new year to all of our readers and subscribers.
We will all get through this together. Vaccines and good health for all.
Some Fun News To Begin 2021
The International Olympic Committee has announced that beginning at the Paris 2024 Summer Olympics, breakdancing will be an Olympic sport for the first time.
Is it possible that breakdancing training could be a new sport at the NMU Olympic Training Center in Marquette? Breakdancers from all around the world training here?
Would be great fun to go and watch the training. Who knows what will come of this, but a fun thought for the new year.
COVID-19 Vaccines in the Upper Peninsula
As we begin to see the delivery of vaccines across America and in the UP, we are reminded as we begin the new year that we owe a huge thank you and debt to all the frontline workers in the UP and across the nation.
As they get vaccinated first and we all line up after that, we breath a sigh of relief and a huge thank you to them all.
Small Business Job Additions and Deletions
Several economic development organizations around the Upper Peninsula are asking small businesses to let them know if they have added at least one job or more to their business.
A great idea and we all will be watching for the results and ready to say thank you to those small businesses who have been able to add a job or more during this awful pandemic.
Do you have a favorite example you'd like to share with us? Send it our way.
On the other hand, reports are filtering in that there are unfortunately many Upper Peninsula businesses that will not make it into 2021.
The loss of business during the pandemic was just too much for them to overcome. Sad, but an unfortunate reality.
Just heard of one popular Marquette restaurant that is closing their doors. Hopefully we will not have many of those. Time will tell.
Ice Melt
Raffle tickets are being sold to accurately guess when the ice meltdown will occur on Teal Lake. It is a fundraiser for the Negaunee Lions Club and the Ishpeming-Negaunee Chamber of Commerce.
You have to accurately guess when the replica mining equipment will fall through the ice on Teal Lake as the ice cover melts. In 2020 the winner guessed May 3rd, and in 2019 the winner guessed April 26th.
Okay, so what is your guess? How about on your local Upper Peninsula lake–when will the melt occur in 2021?
Hopefully, the winner won't have guessed July 4th.
A Rural Czar
Twenty percent of America lives in a rural community. A Newsweek article recently called for the Biden Administration to appoint a rural czar to focus the administration's policies on rural America.
That would be good for the Upper Peninsula. The article calls for it to have the same status as the new Climate Control Director appointed by Mr. Biden.
"This person should advise the President on methods to address the urban-rural/small-town divide divide and be specifically tasked with working with rural and small-town leaders in how to best avoid actions which may be perceived in those communities as overreaching…"
Sounds like this has the possibility of helping all our rural communities, including the Upper Peninsula. Worth at least a discussion.
There have been calls for states to do the same, including Michigan (this author co-authored an op-ed about this in 2020.)
What Has COVID Done to The Upper Peninsula?
This virus has taken too many lives. It has taken too many jobs and businesses in our communities.
So many of our communities and municipalities are struggling through this pandemic. We are starting to look at how has this all impacted our communities in the Upper Peninsula.
What has changed and how will the changes impact the future of our communities? Let us know about your community and what you think. We are interested in what you think and know. Send us your thoughts.
Quotes (That make you go hmm)
"Trust is like love. Both parties have to feel it before it really exists." Simon Sinek.
"Trust is the coin of the realm. When trust was in the room, whatever room that was, the family room, the school room, the locker room, the office room, the government room or the military room, good things happened with trust. When trust was not in the room good things did not happen. Everything else is details." George Schultz, U.S. Secretary of State (also Secretary of Labor and Secretary of Treasury.
Book Suggestions
Do you have one to suggest to us and our readers? Please send us the title, author name and publication date. Send them to david@ruralinsights.org.
None of the book suggestions we will publish are endorsements of the book or the author, just suggestions for you to consider.
Recent suggested reads from readers:
"The Art of the Impossible." Vaclav Havel.
"Baldwin." Toni Morrison.
"The Fifth Risk." Michael Lewis.
What is on Your Mind?
Tell us what you would like to see us research and write about in Rural Insights.
Are there issues or ideas that you think are important to the Upper Peninsula that we should explore?
We can't guarantee that we will research every issue or idea that you send us but we will take a look and see what we can find out. Is there enough data and facts for us to publish, etc.
Let us know what you are thinking about. Send your ideas, issues and thoughts to david@ruralinsights.org.