A Popular NMU Dean Resigns, More On Dark Store Tax Appeals, and Mackinac Island Offering Remote Learning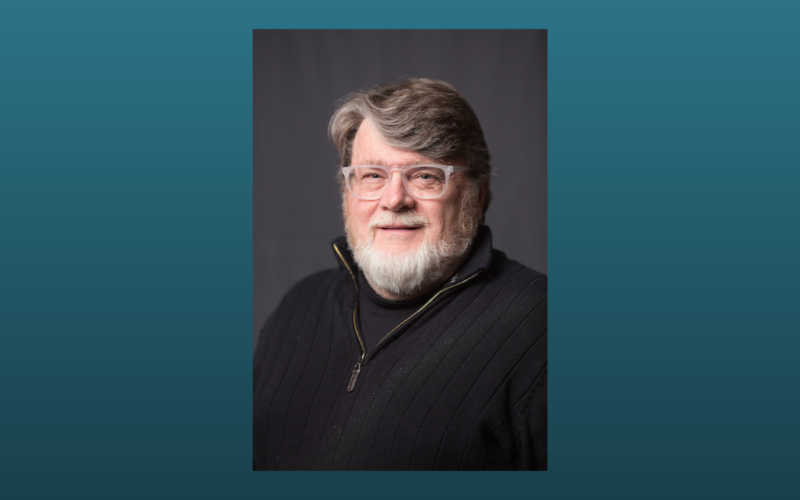 A Popular NMU Dean Resigns
News spread quickly that NMU's Dean of the College of Technology and Associate Vice President for Workforce Development and Economic Development Bob Eslinger had resigned. 
He was one of very few individuals working on Upper Peninsula economic development issues that had deep relationships with economic developers throughout the region.
One Whisperer told us, "Every county has an economic development office or program, and Bob had respect and working relationships with them all–which is a rare skill in the region."
We are hearing from many readers that they are concerned about Bob no longer being involved with economic development issues. Same with education programs and training at the College of Technology.
Many people have told us that Bob left a big legacy in the Upper Peninsula and wanted to say "thank you" to Dean Eslinger for his years of service to the Upper Peninsula and Northern Michigan University.
We are waiting to hear what Bob's next gig will be in our corner of the world.
More on Dark Stores Tax Appeals
Chippewa County joins other UP counties facing revenue issues due to Dark Store appeals being filed by the county's big box stores, resulting in large losses in county revenue.
Chippewa County's Walmart store just filed a request for a tax reduction under the dark store tax theory at the Michigan Tax Tribunal. Like other counties in the UP, their legal costs continue to mount while their tax revenue decreases–a result of the dark store tax reductions mandated by the Michigan Tax Tribunal and/or the stipulated agreements (usually done to stem the continuing of legal costs appearing at the Michigan Tax Tribunal).
One Whisperer told us, "obviously these big box/dark store tax reductions have a much greater impact on smaller communities than those in large metropolitan areas."
Local governments in the UP and throughout the state continue to see declining tax revenue and declining state aid from Lansing. This is added on top of losses due to dark store theory tax cuts given to big box stores.
In the last decade, Marquette Township has lost over $300,000 in revenue due to tax cuts given to the big box stores. Marquette County also has seen similar reductions in operating revenue for the same reasons.
Escanaba and Houghton's local governments have also experienced similar large-revenue losses for the same reasons. 
Questions are being raised by many Whisperers about what local services will have to be cut as these big box tax reductions sweep through the UP. One Whisperer asked, "Will there be replacement revenue and where will it come from long term?"
Many worry that there will continue to be local service cuts, and that there will be less services for local citizens/taxpayers. Will this mean less money for libraries, public schools, veterans, etc.?
Mackinac Island Offering Remote Learning Place for Families
Families feeling they want to get away from the four walls of their homes now have an option to take their families to Mackinac Island to do some online learning for their kids while exploring the wonders of the island.
Two popular island hotels are telling parents to come on up and they will give parents a place for them to work and a place for their children to have a different type of learning experience. 
They are calling it an educational escape. Good internet and cellular services are available on the island. Educational resources will be available for parents and children, along with the chance to explore the state park, the history of Fort Michilimackinac, and a "boatload" of other historical spots. 
The Mackinac Island Tourism Bureau has more information for those interested. Oh yes, don't forget to bring your checkbook and credit card. 
One Whisperer called this opportunity a "rich person's learning pod." On a more serious note, Whisperers throughout the UP are telling us that families are trying to cope with the high cost of child care, lack of internet services in many remote areas, and unequal opportunities for children based on their families' economic situation.
Some families can better afford online, home education opportunities than other families. As one educator said, "your education opportunities and programs should not depend on your zip code." 
Quotes (That make you go hmmm)
"Material living standards are not the same thing as quality of life." (unknown).
"If the fire dies in the hearts of the people, no constitution and no judge can restore it." Supreme Court Justice Learned Hand.
"Good artists borrow, great artists steal." Pablo Picasso
Book Recommendations
Do you have one to suggest to us and our readers? Please send us the title, author name and publication date. Send them to david@ruralinsights.org. None of the book suggestions we publish are endorsements of the book or the author, just suggestions for you to consider.
Book recommendations from Rural Insight readers: 
"Can Colleges Teach Students What They Need To Know In The 21st Century". Derek Bok. 2020. Author argues that universities overvalue research at the expense of intellectual range and curiosity of students.
"Deer Hunting With Jesus". Joe Bageant. 2007.
Tell us what you would like to see us research and write about in Rural Insights
Are there issues or ideas that you think are important to the Upper Peninsula that we should explore? We can't guarantee that we will research every issue or idea that you send us, but we will take a hard look and see what we can find out.
Are there enough data and facts for us to publish, etc. Let us know what you are thinking about. Send your ideas, issues and thoughts to david@ruralinsights.org.
Tips, Story Ideas, Your Story and More
Our readers are always smarter than we are in given areas. On a given day there are other people doing a better job than we are.
Each of them represent a better input. We at Rural Insights try to put all the inputs together for our readers. We all learn from each other and these inputs. 
Commenting and Contacting Us: If you prefer to not leave your comments and suggestions in the comments box provided after each story, please feel free to contact us via email at david@ruralinsights.org. We read each and every one of them. Your comments, ideas and tips are important to us.
If you would like to write something for us, please send it to us. We cannot promise to print everything we get, but we will read it and consider it for publication. Please include information on how to contact you if we want to discuss with you what you send us.
We are also interested in reading stories about how growing up in the Upper Peninsula impacted you: your value system, your family life, your professional life, etc.
Tell us what it meant for your development. We look for approximately 300 to 1,000 words. We can't promise to publish everything, but we promise to read everything you send in and consider it for publication in our new series called Rural Voices.