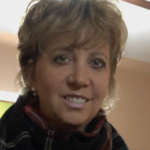 Pamela Spady has taught in the Marquette Area Public Schools for the past eighteen years. She was born in Ironwood Michigan and attended Northern Michigan University as an undergraduate. In May of 2020 she received her Master of Arts in Education from NMU. She is an expert in educational technology.
Educational technology expert Pamela Spady shares the results and her thoughts on a UP-wide survey of K-12 teachers on their opinions for how to return to school for the 2020-21 school year.
Longtime Marquette-area educator Pamela Spady gives a detailed account on what distance learning looks like for the four school districts in Gogebic County.