Belated Happy Presidents Day, ICYMI, Jeep's Super Bowl Ad, Rural Internet, Scheduling Senior COVID Vaccinations, and U of M Health Care in UP?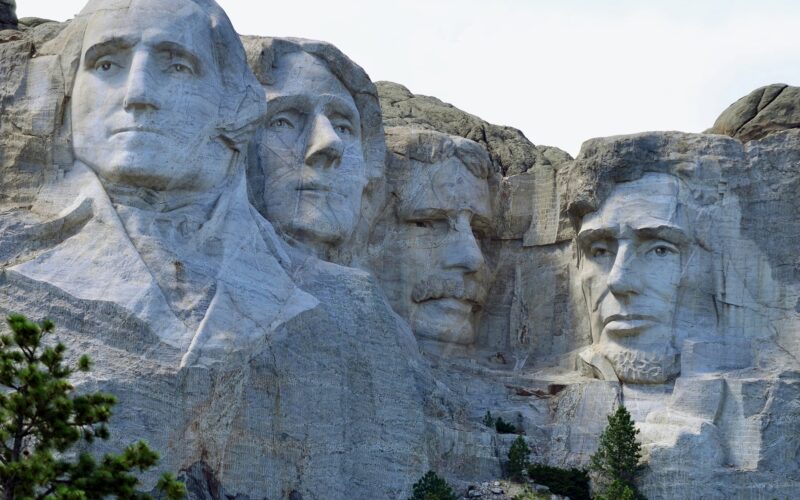 Belated Happy Presidents Day
We took the day off with most of America and the Upper Peninsula.
A little bit of trivia: Who were the last two US Presidents to visit the UP?
ICYMI
We have a new feature on our website called In Case You Missed It (ICYMI). Check out the tab at the top of the page.
"In Case You Missed It" shares articles from other sites that we think our readers might find interesting and informational.
Publishing a link in this section is not an endorsement by Rural Insights. We do not fact check these links like we do on the other parts of our website–we simply found the links interesting and thought our readers might also.
Jeep, Super Bowl, and the Upper Peninsula
We all read a lot about how Jeep left off over one-third of the state–the UP–from a map in their Super Bowl advertisement.
Over 16,000 square miles of territory disappeared in one advertisement. Folks in the UP had lots of fun with it and lots of recommendations about what Jeep should do to correct it.
Well, here is a serious recommendation from a couple of Whisperers that Jeep might consider: Give $1 million to UP food banks or UP efforts to veteran suicide prevention and/or to UP schools to help with local education efforts in our community schools.
A couple of Whisperers had suggestions for numbers a lot bigger than $1 million, but you get the idea.
Internet in Rural Areas (Including the UP)
According to a study by Common Sense Media, "over 12 million children do not have adequate access to the internet that they need for distance learning. Kids in rural areas are amongst the hardest hit in the nation."
The UP is very familiar with this problem. NMU's Education Access Network (EAN) has made impressive progress in correcting this problem in the UP, but more work needs to be done. It needs to be a priority in the legislatures in Lansing and in Washington D.C., according to area educators and public policy experts–and UP parents.
The Federal Communications Commission (FCC) is planning on releasing over $3 billion dollars in federal funding to help low income families cover up to $50 of their monthly broadband bill.
Important assistance they say while so many children are connecting daily to schools via broadband services. Seems that it will help many UP families as well, we are told.
Scheduling Senior Citizens for the COVID Vaccinations
National media has been reporting that there has been some difficulty in scheduling/contacting senior citizens for their vaccinations.
Some have said it would be helpful if the federal government had a vehicle to contact senior citizens and help get them scheduled. A Whisperer said to us recently that the federal government indeed has a way to do that–it is called Medicare.
The feds have the name, address, phone number and email address of every American 65 years and older in their Medicare system because it is mandatory to sign up for Medicare. Maybe they could help states and local governments make these senior citizen contacts? Interesting idea.
University of Michigan Health Care in the UP
Rumors continue that the Big M will be coming to the UP to affiliate with specific UP hospitals/health systems.
Will it replace the Duke in Lifepoint? Will it be added to the War Memorial masthead? Another location? Whisperers keep saying it is going to happen "they think."
No one knows when and no real evidence to prove that the M is coming to the UP. We will keep you posted once we hear some hard evidence.
Quotes (that make you go hmmm):
Here is a quote that still makes you go hmmmm today from Abraham Lincoln about citizenship, democracy and law abiding citizens:
"On January 27, 1838 he spoke to the Young Men's Lyceum of Springfield, Ill. In this speech Lincoln spoke about the dangers of slavery in the US, as the institution that could corrupt the federal government. Lincoln warned that mobs or people who disrespected US laws and courts could destroy the United States. He went on to say the Constitution and the rule of law in the United States are 'the political religion of our nation.'
"To prevent this, Lincoln concluded that there was a need to cultivate a 'political religion' that emphasizes 'reverence for the laws' and puts reliance on 'reason–cold, calculating, unimpassioned reason.'"
Books (recommended by our readers)
Twilight of Democracy. Anne Applebaum. 2020.
Losing The Long Game. Phillip Gordon. 2020.
Do you have books to suggest to us and our readers? Please send us the titles, author names and publication dates. Send them to david@ruralinsights.org. None of the book suggestions we publish are endorsements of the book or the author, just suggestions for you to consider.