Child Care Concerns Continue, Michigan Minimum Wage Increase, DCHS Closer to Deal, and Democracy Failing?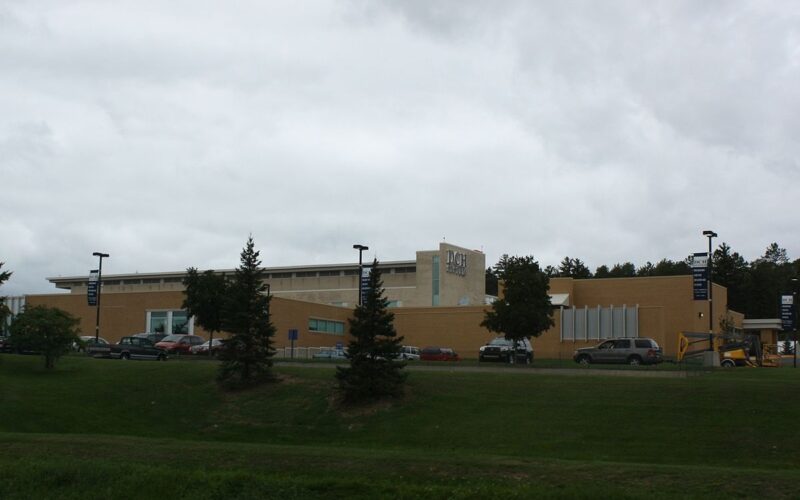 This Week in Rural Insights
On Wednesday we'll be publishing a piece by Michael and John Broadway on the 2020 US Census results, which show a worrisome population decline throughout the Upper Peninsula. We take a look at what this means for the UP and what will be needed in order to reverse this trend.
And on Friday we'll be publishing a piece by Michael Broadway, John Broadway, and Anni Skillicorn taking a look at how four Upper Peninsula main streets compare as markers of economic vitality. They give an analysis of the main streets in Marquette, Houghton, Sault Ste. Marie, and Ironwood.
These articles provide important economic data for the Upper Peninsula–make sure to give them a read!
Child Care Continues to Concern Families in UP
The cost of child care in the six largest counties in the UP averages $752.04 (see Rural Insights article, 5.14.21).
That is $9,024.48 annually. For ONE child.
If you are working at a job paying $10 per hour you make $20,800 a year. Your child care is almost half of your pay before you pay your rent and purchase family food. If you make $15 per hour you make $31,200 a year and your child care costs would take up almost 30% of your budget. 
Many families with one, two or more children say their child care costs are more than their rental or mortgage payments. 
We hear from many working families all around the UP about how child care is a major issue for them.
The federal child tax credit provides families $3000 to $3600 per child (been in existence since March) is set to expire this coming January 1st. Some states already have their own child care tax credits and some states have existing legislation to provide a child care credit–including Michigan.
The federal and state child care tax credits have done a huge job in reducing child poverty in our country. 
Whisperers tell us that our federal government and state leaders need to focus on this issue that is so important to working families. If you are concerned about this issue you can let your federal and state elected leaders know your opinion.
Send us your thoughts, too.
Michigan Minimum Wage to Increase
Michigan will increase its minimum wage from $9.65 per hour to $9.87, effective January 1st. This increase is based on a state law passed in 2018.
Tipped minimum wage increases from $8.20 to $8.39 per hour.
As national and state polls show families are more and more concerned about inflation and its impact on their families, this Michigan increase will most likely not reduce their concerns about inflation, child care costs and/or affordable housing.
News From Iron Mountain
Dickinson County Healthcare System is getting closer and closer to inking its deal with the Marshfield Clinic for an affiliation. Marshfield Clinic has committed $26 million in capital investment over the next five years.
Democracy in Trouble or Failing According to 18 to 29 Year Olds
According to a new poll by Harvard Kennedy School's Institute of Politics reports that "52% of young Americans surveyed said democracy in the US is either failing or in trouble. The concern spans the ideological spectrum, with 45% of Democrats, 70% of Republicans and 51% of unaffiliated voters agreeing." (Axios).
Another US Military Veteran Success Story
Jessie Selissen graduated from NMU this month with a degree in multimedia production. She is an Air Force veteran. She used her GI Bill benefits to graduate debt free.
Selissen recently put her talents to work producing podcasts called "Northern Michigan Hometown Heroes" that "highlighted veterans and reputable nonprofits that assist them." (Northern Today, 12.7.21).
The podcasts have received rave reviews.
Quotes (That Make Us Go Hmmm)
"We are more fulfilled when we are involved in something bigger than ourselves." Former astronaut and former US Senator John Glenn.
"Losing means that at least you were in the race. It means that when the whistle sounded, life did not find you watching from the sidelines." Former US Senator Bob Dole.
How Are We Doing?
We are eager to have your thoughts about this newsletter and our articles, podcasts, videos and research. What should we be covering in this newsletter and in Rural Insights that we aren't currently? What are we getting wrong? Please send them to david@ruralinsights.org.
Like Whispers?
If so, please forward it to your friends, and let them know they can sign up on our website: www.ruralinsights.org.
WE REPORT, NOT ADVOCATE.
 FACTS, DATA, INFORMATION AND 
 RESEARCH.