Child Care Cost Increases, Americans Losing Confidence in Higher Ed, Bad News for Donuts, and a Push for Transparency in Michigan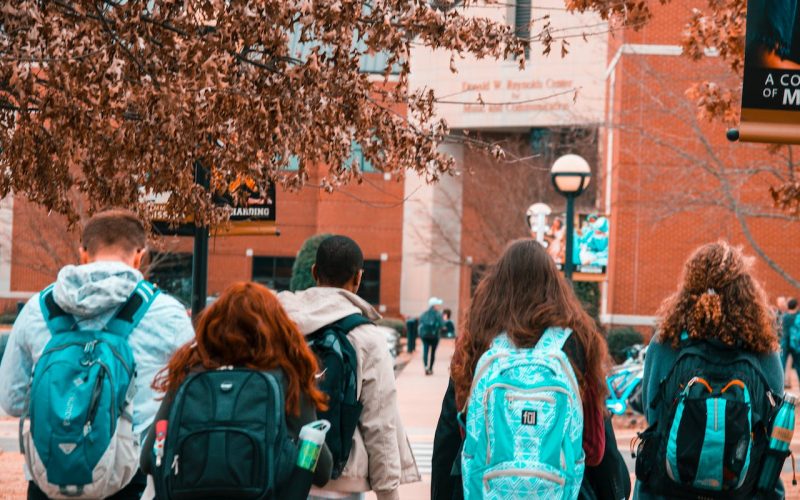 – INFORMED BREVITY –
This Week in RI
On Wednesday we will be publishing a new article by Michael and John Broadway–a follow-up to their article a few months ago on climate change and its effect on migration to the UP. The first article discussed and gave data for Marquette County only, while the new article will review all 15 counties in the UP.
Child Care Cost Increases
Parents' average child care costs are up nationwide 32% from 2019–if you can find a slot for your child in your community's child care centers (Axios/Bank of America Institute data).
We are hearing the same reports from around the Upper Peninsula, with many UP parents struggling to pay for child care and also having trouble finding available child care slots. Cost and availability are driving families out of the workforce. Not good news for family budgets.
New Gallup Poll on Higher Education
It is not a secret that across the country we are hearing that citizens are losing confidence in our nation's higher education institutions. Tuition cost, transparency and accountability of institutional boards of trustees are driving this continuing drop in higher education confidence. This list continues to grow.
Gallup found that only 36% of our nation's citizens have a "great deal"or "quite a lot" of confidence in higher education. In 2015 that number was 57%. More than a 20% drop.
Shocking Bad News for America's Favorite Donut
Have you been reading the news about the drug Ozempic and other drugs being the rave new trend for weight loss? Well Krispy Kreme donuts recently blamed its stock price decline on these drugs because these drugs will reduce the demand for donuts. Oh no? Guess this means we won't be seeing any Krispy Kreme franchises in the near future in the Upper Peninsula.
Add that to the list of "waiting for Olive Gardens" to open in the UP.
Michigan and Transparency
The Upper Peninsula's Senator Ed McBroom (R) and Senator Jeremy Moss (D) have been working with other senators to put together a package of bills to bring Freedom of Information and financial disclosure to the Michigan legislature, the Secretary of State, Attorney General and Governor.
One of the key issues has been including spouses of all the above and requiring them to meet financial disclosure requirements as well. In addition there has been debate around the reporting by these elected officials when they take travel money, etc., from non profits that are not registered as lobbyists.
The public never gets to see how much money is involved with individuals and who gives the non-reportable money.
You can find this legislation online and we will have more on it in coming weeks. We will also let you know what winds up on the Governor's desk for signature and what gets vetoed.
Michigan has one of the worst records and state laws on governmental transparency.
Quotes That Make Us Go Hmmm
"Free speech means that you are free to say whatever is on your mind "free" of government restrictions. It does not mean your speech is free of consequences. Words have consequences." Anonymous.
"You can never train too hard for a job that can kill you." Marine Sgt. Tyler Vargas-Andrews, a veteran of the Afghanistan war. He used this personal slogan with his team.
Books Recommended By Our Readers
"When the Center Held: Gerald Ford and the Rescue of the American Presidency." Donald Rumsfeld. "This book is an in-depth look at how Gerald Ford became the most unlikely president and the one we needed at a time of turmoil, in the minds of many expert observers and also at a time when we needed someone who was an expert in the inner workings of the day-to-day of a President."
Talk To Us
Keep your raves, laurels, rants and darts coming. Send them to us at david@ruralinsights.org. We love to read them. 
About Us
Rural Insights connects policy, information, news and culture to raise topics and stories/information you might have not seen or overlooked. We bring you original writing from Rural Insights and other researchers, change makers, and storytellers, as well as our latest research and analysis.
Like Whispers?
If so, please forward it to your friends, and let them know they can sign up here or on our website: www.ruralinsights.org.
TWITTER: Follow us @ruralinsightsUP.
"WE BELIEVE YOU ARE SMART ENOUGH TO FORM YOUR OWN OPINIONS, AND WE TRY TO GIVE YOU SOME SOURCES TO DEVELOP YOUR OPINIONS."