Commuter Taxes Coming to the UP, Michigan Primary Coming Up, Michigan Supreme Court Election, Child Care Still a Big Issue, Federal Judiciary Limits, and Some Facts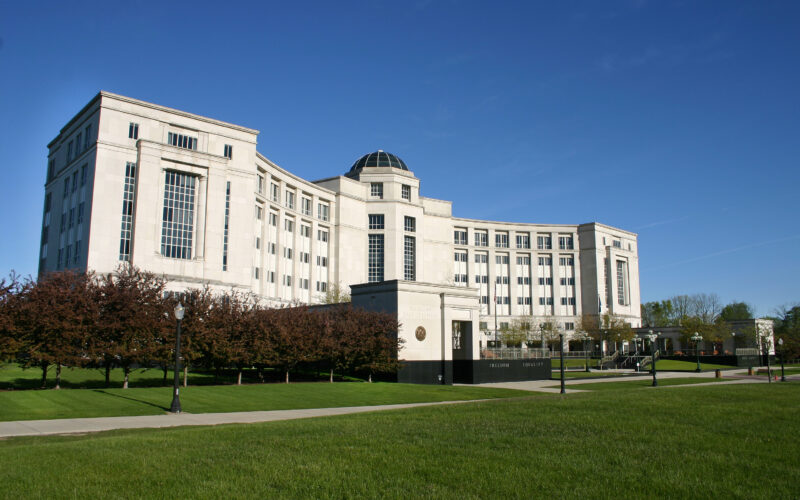 This Week in Rural Insights
This week we will feature an article by Elsa Pontbriant as part of the Dickinson Area Economic Development Alliance about Jennifer and Jason Slagle of the Slagle Family Farm, located in Felch, Michigan in the northern part of Dickinson County. Slagle's Farm is a diverse operation that has developed over a number of years and adapted to meet the needs of their customers. Don't miss this article on Wednesday!
Also don't forget to check out our website, www.ruralinsights.org, and our Facebook and Twitter pages.
Commuter Taxes Coming to the Upper Peninsula
Many of our Upper Peninsula communities are struggling with revenue issues and increasing demands for services. Inflation, no increases in mileage, tax abatements to businesses and cost of gasoline are really stressing budgets. That gasoline for the snow plows, the garbage truck, ambulance, etc., etc., are hitting budgets hard.
Many cities are looking at various sources of revenue to help with loss of revenue from millage rates that have not been increased in a long time. Some are looking at what many downstate cities have done with commuter taxes.
If you work, for instance, in Grand Rapids but live in Walker you will pay a commuter tax based on the income you earn in Grand Rapids. Logic is you are driving into the city and using their services, roads, etc., and they all cost money to maintain.
Should that income fairly come from commuter taxes? What do you think? More to come.
Michigan Primary Date Coming Up: Vote!
Eighty million people do not vote in our national primary and general elections. Upper Peninsula voters have always had a high participation rate, but nationally we have seen that dropping.
We certainly have primaries of importance across the UP, so get out there and vote. Take a family member or a neighbor who might not have transportation to the polls with you on August 2nd.
Michigan Supreme Court Has Important Election This Year
Two members of the state's highest court are up for election. We have written before that our Supreme Court is all white–no person of color serves on the court.
The court also has no rural voice on it and no one specifically from the Upper Peninsula. So this year, one of these boxes might be checked off.
One of the candidates this year is a person of color. The Detroit News reports that the major political parties have put forth all male candidates this year, except for one Kyra Bolden.
Ms. Bolden is also a person of color. The Detroit News reports as the nation is watching the election power of women in 2022, the Michigan Supreme Court is one place to watch. You can find lots about each of the candidates for the court.
Do some checking on each candidate before voting for any of these judicial candidates.
Child Care Still a Big Issue in UP and Across Michigan
We are hearing from our readers that child care availability and cost is still a huge problem in the UP. If you can find any child care you trust, it most likely will cost more than you can afford.
Some organizations are working on some proposed solutions but still no increases in availability and options that a family can afford. Let us know more about what is going on in your community.
Let state and local elected officials know what you think and how this issue is impacting your family. Tell us what they tell you and we'll tell our readers.
Skip the Polls–Go Direct and Tell Elected Officials Your Priorities
We read an interesting study recently that said voters have a strong impact on issues when they tell their elected officials their three top priorities.
The study recommends being very brief and very specific when telling them. Let them know you will be following what they do on these specific issues and it will matter to you on how they vote this Fall.
Tell them in person when you see them and via email, etc., but keep on telling them. The study says this is an old fashioned but effective way to not let the pollsters speak for us. Give it a shot.
Term Limits or Age Limits for Federal Judiciary
For the past few years, pundits and scholars have been talking about expanding the size of the US Supreme Court, or applying term limits and/or applying a maximum age requirement for service.
Recent polls are showing that only 25% of Americans trust the US Supreme Court–a big drop from past years. What do you think? More to come.
Facts
Electric Vehicles, EV's, in our future:
National experts are saying that this is an issue for the rich; only the rich can afford EVs at current prices. EVs are expected to make up about 1 in 20 new vehicle sales this year.
Cost of Gasoline and Federal Disconnect:
A little disconnect coming from a US Secretary who posted the high cost of gasoline in nations around the world. Most of which were all higher than the US prices. BUT we doubt that working families and small businesses filling up their vehicles will feel relief from the fact that gasoline costs more in Europe. Tone deaf or just providing information?
Quotes
"The price good men pay for indifference to public affairs is to be ruled by evil men." Plato (428 BC -348 BC).
"Facts are stubborn things; and whatever may be our wishes, our inclinations, or the dictates of our passions, they cannot alter the state of facts and evidence: nor is the law less stable than the fact." John Adams.
Talk To Us
Keep your raves, laurels, rants and darts coming. Send them to us at david@ruralinsights.org. We love to read them. 
About Us
Rural Insights connects policy, information, news and culture to raise topics and stories/information you might have not seen or overlooked. We bring you original writing from Rural Insights and other researchers, change makers, and storytellers, as well as our latest research and analysis.
Like Whispers?
If so, please forward it to your friends, and let them know they can sign up here or on our website: www.ruralinsights.org.
TWITTER: Follow us @ruralinsightsUP.