Dickinson Health-Marshfield Affiliation, Former UP State Rep Scandal and Ethics Reform, New NMU Rural Health Center Director, and Virtual Meeting Accommodation Ruling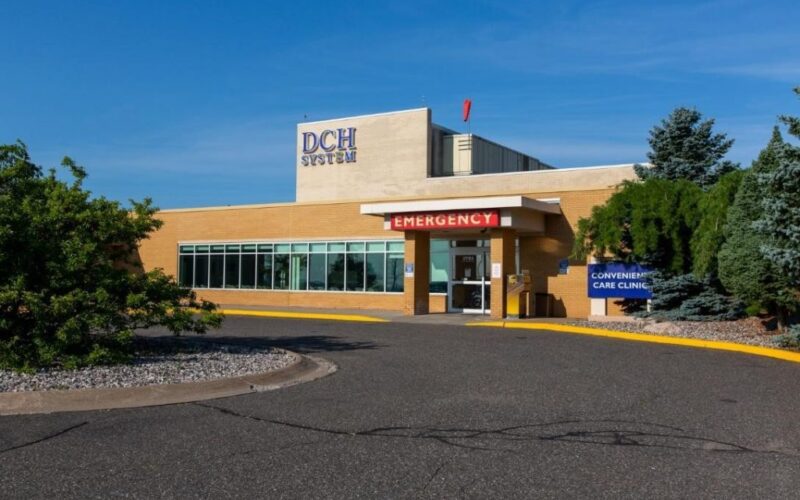 This Week in Rural Insights
On Wednesday we will be featuring a very interesting podcast/video with the Escanaba Public Schools Superintendent Coby Fletcher. He talks about some very interesting programs at the school system and explains what they are doing to provide mental health support to students in their school buildings. 
Dickinson Health System's Affiliation with the Marshfield Clinic
The affiliation is finalized and is a major step for health care in the Upper Peninsula, according to health care observers in the UP. Lots more to come in the coming months for patients and residents as a result of this affiliation. Here is some info from the Dickinson Health Care System about the affiliation:
"Dickinson County Healthcare and Marshfield Clinic Health System have finalized its affiliation agreement that brings Marshfield Clinic's world-class health system to the Upper Peninsula of Michigan. The partnership energizes the future of local healthcare and creates a regional hub for Marshfield Clinic Health System in the Upper Peninsula.
"The future of healthcare for our community and our region is now more capable and more secure than ever," said Chuck Nelson, CEO of Dickinson County Healthcare System. "We will move local and regional healthcare to even higher levels of quality and accessibility by expanding locally based services, providers and locations."
Former Upper Peninsula State Rep Scandal Strengthens Call for State Ethics Reform
Lee Chatfield (R) recently was the State Representative for House District 107 that included the eastern Upper Peninsula and some counties below the bridge in northern Michigan. He was term limited out of office.
Chatfield was the youngest House Speaker ever to serve in that position. He was recently accused of various sexual attacks by the wife of his brother and is also accused of some major financial improprities while he was in office, accoridng to state media reports. 
He was known as a very successful fundraiser for his Political Action Fund and other fundraising entities. He is now accused of spending over $900,000 to hire family, staff and their firms with those PAC funds which had more than $5 million dollars in them.
Some of that money was raised through entities that do not require disclosure of the names of donors and how it was spent–so-called "dark money." 
State Sen. Ed McBroom, a Vulcan Republican who chairs the Senate Oversight Committee, is among a handful of influential lawmakers working to amend and in some cases expand a House-approved ethics package before it reaches the Senate floor as early as this spring.
NMU Center for Rural Health Director Gets Impressive Fellowship
Elise Bur has been selected to participate in a prestigious Health Policy Fellowship at the University of Michigan's Center for Health and Research Transformation. The program "is designed to build bridges between Michigan's health services researchers, nonprofit leaders and health policy makers."
This is a very elite program and will greatly benefit the Upper Peninsula health care community and students at NMU, according to many health care professionals we talked with about the appointment.
Congratulations to Director Elise Bur at the NMU Center for Rural Health Center.
Michigan Attorney General's Ruling on Virtual Meetings and American Disability Act Accommodations May Be Applied to Local Government in the Future
Here is something Upper Peninsula local governments will be watching for further developments.
A ruling from the Michigan Attorney General may eventually impact virtual meetings in local governments statewide. This ruling is limited right now to state boards and commissions as it relates to the Michigan Open Meetings Act enforcement.
This involves accommodations under the American Disability Act for those who need to attend state board and commission meetings virtually. General Nessel said:
"It is my opinion, therefore, that the Americans with Disabilities Act and Rehabilitation Act require state and local boards and commissions to provide reasonable accommodations, which could include an option to participate virtually, to qualified individuals with a disability who request an accommodation in order to fully participate as a board or commission member or as a member of the general public in meetings that are required by the Open Meetings Act to be held in a place available to the general public."
"While this opinion will only be binding for state boards, it is my hope that local boards will use this guidance and ensure fair access to public meetings for those who require appropriate accommodations as we continue to navigate our way through the pandemic," Nessel said. "Government participation should include everyone in our state who wants to serve, not just those who are fortunate enough not to have disabilities." 
Quotes That Make Us Go Hmmm:
"It will be of little avail to the people that the laws are made by men of their own choice, if the laws are so voluminous that they cannot be read or are so incoherent that they cannot be understood." James Madison.
Talk To Us
We want to hear from you. Don't hesitate to drop us a line with ideas, questions, gripes, interesting links or tips: david@ruralinsights.org.
About Us
Rural Insights connects policy, information, news and culture to raise topics and stories you might have not seen or overlooked. We bring you original writing from Rural Insights and other researchers, change makers, and storytellers, as well as our latest research and analysis.
Like Whispers?
If so, please forward it to your friends, and let them know they can sign up on our website: www.ruralinsights.org.
WE REPORT, NOT ADVOCATE.
 FACTS, DATA, INFORMATION AND 
 RESEARCH. ANY OPINION WILL BE
CLEARLY LABELED.