Final Reminder to VOTE, Upper Peninsula Elections, a Call for Patience, and a Mackinac Bridge Anniversary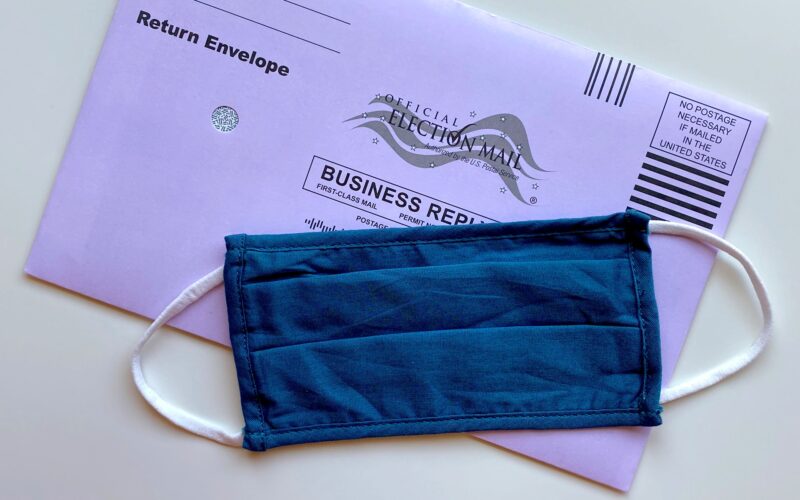 This article originally stated that whoever wins the election in the 107th House District gets a "six-year term." That was an error—the winner gets a two-year term. Due to term limits all House members are limited to three terms of two years, for a total of six years. Our apologies for the error.
VOTE. VOTE. VOTE.
One day to to vote. Tomorrow is Election Day. No matter who you are going to vote for tomorrow, just make sure you exercise your responsibility as an American citizen and VOTE.
Don't forget to vote for the rest of the folks on the ballot after you cast your vote for president.
There are fellow citizens running for state representative and state senator, county commissioner, city commissioner, township trustee, school board, etc. Consider voting for them also. These positions are very important to our daily lives in our communities and greatly impact our lives every day.
If you have not already voted by absentee ballot, please make sure you vote tomorrow.
VOTE. VOTE. VOTE. VOTE. VOTE.
THANK YOU: If you are one of the 85-plus million Americans who have already voted, we all thank you for being a responsible citizen!
UPPER PENINSULA ELECTIONS
The numbers of us who have already voted by absentee ballots in Michigan are at records high statewide. That is also true in the Upper Peninsula, where local election officials tell us that early voting is breaking records throughout the Yoop.
There are many who are predicting a record number of people voting at the polls Tuesday. Voter turnout is what wins elections.
If it is accurate after polls close Tuesday that there was a record number of registered voters who showed up to the polls, it will be interesting to see what impact it had on local elections in the Upper Peninsula.
The race for State Representative in the 107th House District (eastern UP and some counties below the bridge) is an open seat because the incumbent is term limited. Candidates from both parties are campaigning vigorously right up to today. The winner gets a two-year term.
The Upper Peninsula's 108th, 109th and 110th House districts all have incumbents running with opponents challenging them.
It will be interesting to see how the early voting in these house districts impact the results of each election. Will high turnout make a difference in these races? Who knows, but we will find out real soon.
BE PATIENT…
It may turn out that we don't have election night results–declared winners–from the top of the ticket throughout the rest of the state and local elections. The extraordinary number of mail-in ballots may cause a necessary delay in results. This may be true nationally and in our local elections in the UP.
In the UP we are fortunate to have very talented and dedicated local elections officials and staff. They are working to get you official election results as soon as possible and as soon as they have accurate results to share with you.
After the official results are available, please consider sending your local election officials a thank you note for their hard work and dedication! They deserve our thanks.
BY THE WAY: If you are voting in person this Tuesday please make sure to say thank you to all the volunteers staffing the voting place. They are working hard and working a long day. Say thank you to them as you pass through your precinct voting location.
MACKINAC BRIDGE ANNIVERSARY THIS WEEK
Yesterday, in fact–November 1st–was the 63rd anniversary of the first day that cars passed from north to south and south to north on the new Mackinac Bridge. 1957 changed the lives of residents of the UP and brought generations of downstate visitors to the UP.
Anyone remember taking the ferry across the straits before 1957?
MOST IMPORTANT ISSUES TO THE UPPER PENINSULA
What is the most important issue to the UP that you did not hear discussed this election season? Why is it important?
Also, what is the most important issue confronting the people of the UP in the next three years? Why is it important?
Please send your thoughts to us at Rural Insights. Use the comments section on our website or email us at david@ruralinsights.org.
Quotes (that make us go hmm):
"Diversity is a fact. Equity is a choice. Inclusion an action. Belonging is an outcome." Arthur Chan.
"A mind that is stretched by a new experience can never go back to its old dimensions." Oliver Wendell Holmes.