Former NMU President John X. Jamrich Dies at 101, New Study on Least-Educated Michigan Counties, Lifepoint and Duke, and View of Teachers Important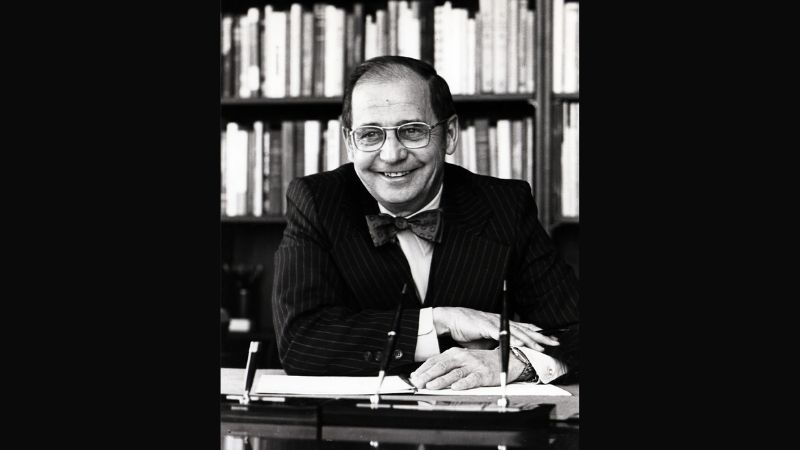 This Week in Rural Insights
Ericka Sauter has again written a wonderful historical piece for us titled "Pearl Windsor: A Trailblazer for Women Educators in the UP." Watch for this article this Wednesday.
Former NMU President John X. Jamrich Dies at 101
The news that NMU's 8th president died this week at the age of 101 brought lots of remembrances from friends, alumni and staff at NMU and across the UP.
He was president during some very tumultuous times in higher education in America and at NMU. He survived it all and so did NMU.
I was an editor of the NMU student newspaper (then called the Northern News) in the early seventies and Dr. Jamrich and I tangled often during those years. He and I recalled those times together when I was NMU President in later years.
Those were fun discussions and his insights on the current state of higher education were fascinating. He was always available when I was looking for advice and perspective from someone who has sat in the president's chair and I appreciated it very much. 
One last note, he handed me my NMU degree in December 1972 at commencement. He whispered to me "behave in your new endeavors." Good advice for a student troublemaker like me.
New Study on Least-Educated Counties in Michigan and the UP
Stacker did a study on education levels in Michigan's 83 counties. It listed the state's 50 counties that have the least-educated levels. You can find the entire article/report in our ICYMI tab on our website.
The list is based on the following percentage of the county population:
25 years old and over with a Bachelor's degree or higher.

Less than a high school diploma.

High school graduates.

Some college or associate's degree.

Graduate or professional degree.
UP counties listed in the top 50 least-educated counties were Alger, Baraga, Delta, Gogebic, Iron, Luce, Ontonagon, Menominee and Schoolcraft.
Lifepoint and Duke
Are we going to see a replacement for the Duke Lifepoint relationship soon?
Rumors have been circulating for months that the University of Michigan Health Systems will replace Duke. Maybe it is delayed due to the resignation of the UM President and Provost, or maybe other procedural complications.
Meanwhile, keep your eyes open for a giant M being transported on our Upper Peninsula highways. 
Also more news on Lifepoint for-profit owner, Apollo. Bloomberg News has reported that Apollo and Standard General are close to a deal for Apollo to buy the TV broadcaster Tegna for more than $5 billion.
Some observers have wondered whether we will see Apollo beginning to reduce its investment in hospital chains they have purchased and in future health system purchases.
Could bring more change to health care in the UP, according to these observers.
View of Teachers Important
We have all read reports that across the nation there are reports of very confrontational school board meetings about what curriculum content should be used in classrooms, what books should be banned, how to teach children from a parent perspective, etc., etc.
Add this on top of angry, upset, concerned parents coming to school board meetings about mask use by children in the classroom and vaccination requirements.
Being a school board member has never been an easy job and we do not thank these citizen volunteer school board members enough. Parents of course often are members of many school boards. 
We have heard from many, many readers that they are not hearing enough about teacher input on these various policies being debated, implemented or imposed. Policy makers at the local, state and federal levels say they should listen to the observations of individual teachers.
These folks are saying listen to them before you make a decision. Seems like a valid perspective. Your thoughts? Is it already a policy to listen to teachers in your school district? Tell us more. 
The World Around Us
"The larger meaning of Russia's Ukraine invasion is that the world has entered a dangerous new era. Or perhaps it's more accurate to say the world has returned to its pre-World War II state in which the strong take advantage of the weak, and authoritarians are on the march." Wall Street Journal Editorial Board. February 2022.
Quotes That Make Us Go Hmmm
"War does not determine who is right, only who is left." Bertrand Russell.
Talk to Us
We want to hear from you. Don't hesitate to drop us a line with ideas, questions, gripes, interesting links or tips: david@ruralinsights.org.
About Us
Rural Insights connects policy, information, news and culture to raise topics and stories you might have not seen or overlooked. We bring you original writing from Rural Insights and other researchers, change makers, and storytellers, as well as our latest research and analysis.
Like Whispers?
If so, please forward it to your friends, and let them know they can sign up here or on our website: www.ruralinsights.org.