Health Care in the UP and Statewide, AGE Updates From Our Readers, No Word On UP Appointment, Cell Phone Reception, Community College Enrollment, & Birth Control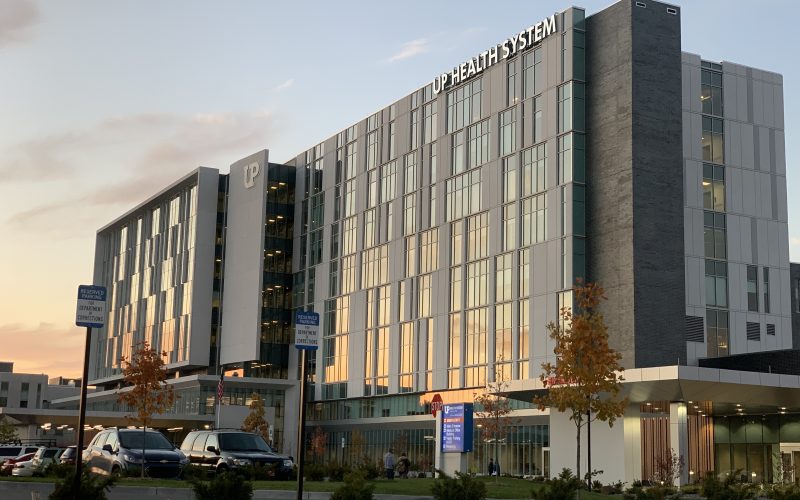 Health Care in the UP and Statewide
Readers and others have been reporting difficulty in finding doctors in their community in specialty practices. Some in the more rural areas of our Upper Peninsula have problems with even basic access to medical care in their communities–without traveling great distances to get the access, which adds to their costs.
This past week the nonpartisan Citizens Research Council of Michigan and Altarum issued a research report with some interesting findings about health care in Michigan. Among other data findings they report that "Ranked 39th nationally in overall health outcomes, Michigan has persistent disparities in health by race, ethnicity, socioeconomic status and geography."
It further reports that Michigan has stagnant population growth. In addition it reports that Michigan is in the bottom third of many national rankings, including 34th in household income, 36th in K-12 educational outcomes, and dropped from 32nd in health outcomes in 2008 to 39th today. This stands in contrast even to neighboring Midwestern states, who have experienced on average better overall health outcomes over the last two decades. Michiganders are dying sooner than other Americans, with health outcomes that unfortunately have barely improved over the last 20 years.
Go to www.crcmich.org to read the report.
AGE Updates From Our Readers
We recently wrote about the issue of age limitations for public officials–elected and appointed. We received a lot of reader responses about their feelings on this issue. Many were supportive of some type of limitation and others felt that it should be left to a case by case evaluation. However, most responses tended to agree with an age limitation for elected and appointed officials, but there was no single age number agreement. More later on this issue.
Still No Word On Upper Peninsula Appointment to Governor's Population Commission
Lots of responders from our readers about last week's story here about no one from the UP being appointed by the Governor to her new Population Commission. Overwhelming responses ranged from rage, anger, and feeling that is how the UP was always treated. Most readers felt that the Commission final report could not be considered fair or serious without an appointment from the Upper Peninsula on the Commission.
The Governor did appoint a UP lawyer, who is a Republican political operative and former staffer in the Michigan Senate, to a Commission task force, but he will not have any vote on the Commission, just on the task force. No vote for the Upper Peninsula.
Cell Phone Reception in the Upper Peninsula
"Why is cell phone reception so good in the UP? Because even the smallest towns have at least four bars." (Hat Tip/B. Byrum).
Community Colleges Enrollment and Retention
A report recently stated that just 27% of Michigan community college students earn a degree or certificate within six years of first enrolling in that school, the second worst completion rate in the United States. Community college numbers directly impact the size of the pool of skilled workers in the state.
"Just over a third of Americans surveyed by Gallup said they had confidence in colleges and universities, a 21% drop over eight years."
More on Higher Education Developments–Birth Control
A report released last week said that 39 universities in 17 states have emergency contraceptive vending machines. They say at least 20 more are considering them. How about your local college or university? Any reports on this? Let us know.
Quotes That Make Us Go Hmmm
"I learned that courage was not the absence of fear, but the triumph over it. The brave man (or woman) is not he who does not feel afraid, but he who conquers that fear." Nelson Mandela.
Books Recommended By Our Readers
"Outlive: The Science and Art of Longevity. By Peter Attia, M.D.. (This book has spent 18 weeks on the NY Times bestseller list).
Talk To Us
Keep your raves, laurels, rants and darts coming. Send them to us at david@ruralinsights.org. We love to read them. 
About Us
Rural Insights connects policy, information, news and culture to raise topics and stories/information you might have not seen or overlooked. We bring you original writing from Rural Insights and other researchers, change makers, and storytellers, as well as our latest research and analysis.
Like Whispers?
If so, please forward it to your friends, and let them know they can sign up here or on our website: www.ruralinsights.org.
TWITTER: Follow us @ruralinsightsUP.
"WE BELIEVE YOU ARE SMART ENOUGH TO FORM YOUR OWN OPINIONS, AND WE TRY TO GIVE YOU SOME SOURCES TO DEVELOP YOUR OPINIONS."