Longtime UP Business Closing Doors, Former UP State Rep Has Home Searched, Sault Ste. Marie School Makes List, Police Officers in Schools, and Local Gov Finance Challenges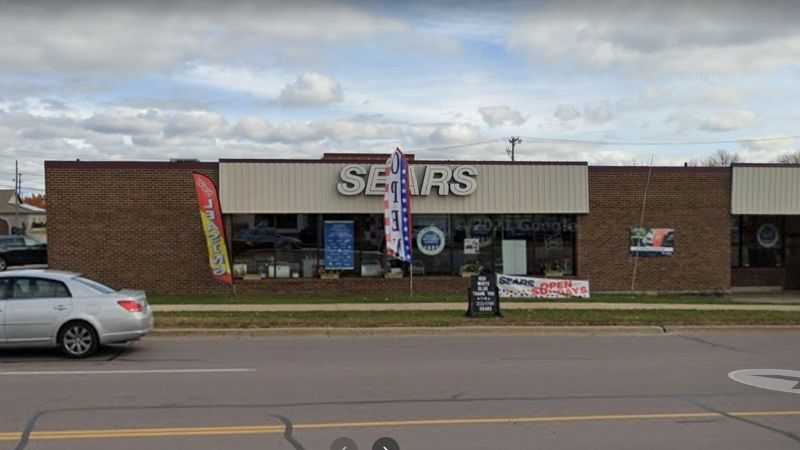 This Week in Rural Insights
This week we will again feature an article by our friend Dr. Russ Magnaghi. He is the biographer of Dr. John X. Jamrich, the former President of NMU, who recently died.
The article is Russ' memories of working with Dr. Jamrich, and we think you will find it to be a very interesting reflection.
Please send us your thoughts and recommendations on future podcasts, articles and research you would like to see us do in the coming months. We are very interested in your ideas.
Longtime Upper Peninsula Business Closing Doors
As part of a national strategy, Sears is closing its doors in Houghton and Escanaba. Longtime residents of the Upper Peninsula remember going to their community Sears stores, Montgomery Ward, the JC Penny and Woolworth.
What other stores from years ago do you remember that are no longer around? Effects on online shopping and Amazon shipping?
Former Republican UP State Rep Has Home Searched With a Warrant
As part of a criminal probe, former State Rep and House Speaker Lee Chatfield had his home searched recently.
Chatfield at 34 was the youngest Speaker of the House in Michigan history. According to Bridge Michigan he is accused of sexually assaulting his sister-in-law when she was a minor at the school where he taught (a Christian school owned by his father), and the assaults allegedly continued into her twenties when she was married to Chatfield's brother.
Chatfield says he had a consensual relationship. The courts will have to sort it all out. 
State Schools Listed With High Rate of Getting Low Income Students Into College–Sault Ste. Marie School On List
According to state records and information provided, the Sault Ste. Marie Area High School is on this very exclusive and successful list of schools. It has a rate of 43.8% of students who are economically disadvantaged, and 70.5% of its students enrolled in college in 2021. No other Upper Peninsula schools were on this exclusive list of 19 schools.
Police Officers in Schools
State Representatives have proposed $50 million for this program. These police officers are often called School Resource Officers. Average cost of one of these SRO's is about $100,000. 
Lots of debate in the last few weeks after the many–too many–school shootings and deaths as to whether using SROs will have any kind of measurable impact on gun assaults in schools. 
Apparently no reliable data is yet available, but advocates say it is being developed now. Same with the debate around arming classroom teachers, and debate continues as to whether it is even a rational proposal.
Debate now is focused more on banning assault weapons, age for purchasing weapons, red flag laws and mental health issues and funding. Michigan will be deep into this debate in coming months as will the federal government.
What do you think of these proposals as they apply to rural schools/UP schools?
Local Government Finance Challenges
Not dissimilar from its urban/suburban counterparts, rural local governments are debating the same dilemma: raise taxes or cut services. The UP's City of Marquette recently announced a $6 million deficit and only $2 million in its reserve fund.
In 2014 the reserve had $14 million in it. So do they raise millage/taxes or cut services?
In many Upper Peninsula communities many of these deficits are largely due to Brownfield funding, tax abatements for local business and housing developments and tax issues like dark stores.
Our checking in with UP local governments are saying they have very similar revenue issues and talking about "fixes" and solutions. 
Facts From the World Around Us
"While only 4% of all cities and towns had a population of 50,000 or more in 2021, collectively they contained 129.3 million people–nearly 39% of the US population, according to Crystal Delbe, a statistician in the population division of the US Census Bureau.
She also said that "on the other hand, of the 19,494 incorporated places in the United States, more than 75% had fewer than 5,000 people."
All of this is really amazing data/statistics. Would be interesting to see how much of the 75% is rural versus suburban areas in larger metropolitan areas.
Quotes That Make Us Go Hmmm
"Man's capacity for justice makes democracy possible, but man's inclination to injustice makes democracy necessary." Rheinhold Niebuhr. 
"Only the dead have seen the end of war." Plato.
Talk To Us
Keep your raves, laurels, rants and darts coming. Send them to us at david@ruralinsights.org. We love to read them. 
About Us
Rural Insights connects policy, information, news and culture to raise topics and stories/information you might have not seen or overlooked. We bring you original writing from Rural Insights and other researchers, change makers, and storytellers, as well as our latest research and analysis.
Like Whispers?
If so, please forward it to your friends, and let them know they can sign up here or on our website: www.ruralinsights.org.
TWITTER: Follow us @ruralinsightsUP.