Michigan and UP Infrastructure, Veterans in the House and Senate, More on the Census, and Michigan's Elected K-12 School Boards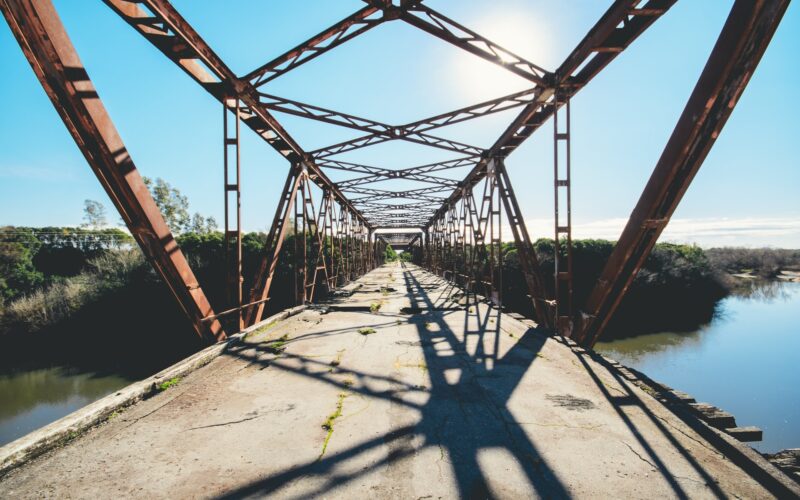 This Week in Rural Insights
We will feature a video/podcast with Upper Peninsula State Representative Sara Cambensy of Marquette. A very interesting and informative session that will be well worth your time.
Take a look/listen and let us know what you think about our new podcast series. Want more of it? Prefer videos? Prefer written articles? Combination? 
Michigan and the Upper Peninsula Infrastructure
We have all read reports about the state of our state's bridges and roads. That includes the condition of bridges, roads and other infrastructure needs in the Upper Peninsula.
In 2016, the state published a report saying that more than 25% of the state's bridges were obsolete or deficient. The report called for Michigan to spend $4 Billion annually on bridges and other infrastructure needs. 
Michigan was expected to get $7.3 Billion for highway improvements over a five-year period and $563 million for bridge replacements. 
In the most recent federal infrastructure bill there was only $340 million for annual Michigan highway improvements. Experts say that amount falls short of what is needed… 
Veterans Serving in the US House and Senate
There are 535 elected members of the US House and Senate at the start of this 117th Congress. Only 91 of them are veterans.
One of the lowest numbers in modern history. 
Michigan's US Senator Gary Peters is a veteran, as is the 1st Congressional District (includes the UP) Congressman Jack Bergman.
Clearly this number needs to improve, military and veteran advocates report. 
More on the US Census and Michigan
Last week we reported on the newly-released census numbers from the US Census Bureau. We talked about the losses in the Upper Peninsula and southeast Michigan.
The Michigan Independent Citizens Commission that will conduct reapportionment is starting their work and looking at potential maps for the state's federal and state legislative districts. 
They are beginning to take citizen testimony on their thoughts and suggestions about maps. 
With the loss in population in the Upper Peninsula there is going to be a need to readjust the boundaries in these legislative districts. There is one US Congressional district (1st CD) that covers the entire UP and a good part of northern lower Michigan, and it is expected to extend even further into lower Michigan with this reapportionment.
All of our UP state House and Senate districts will see some realignment. The change in boundaries will have a big impact on the lives of folks in the UP and impacts how we get what we need and want from the legislature.
It's important to pay attention to what is being proposed. If you have ideas you can submit them to the Citizens Commission. Go to the Michigan Secretary of State website for more information. You can also find a listing of public hearing locations throughout the state.
Michigan's Elected K-12 School Boards Across the State and the Upper Peninsula
Michigan has 600 elected K-12 school boards and 294 publicly-funded charter schools (all which have their own boards that are appointed by charter authorizers, such as university boards who are appointed by the governor).
Some education advocates are once again calling for a discussion on a cap on the number of charter schools allowed in Michigan, and other advocates are also talking about school district consolidation–questioning whether we really need 600 public K-12 districts in the 21st century. 
These discussions in past decades have gone nowhere since Michganders seems to want to keep their own local school districts and local sport teams. No one is really expecting anything to be different this time around. 
For more on this topic, you can listen to our upcoming podcast/video interview with Don Wortruba, Executive Director of the Michigan Association of School Boards. It is a fascinating discussion of local school board issues statewide and what the future holds for local schools. 
By the way, Don Wortruba was born and raised in the Upper Peninsula. He is from Carney.
Watch for this interview in the next couple of weeks.
Quotes That Make Us Go Hmm
"If you are neutral in situations of injustice, you have chosen the side of the oppressor. If the elephant has its foot on the tail of the mouse, and you say you are neutral, the mouse will not appreciate your neutrality." Desmond Tutu.
"If you can't tolerate critics, then don't do anything new or interesting." Jeff Bezos.
Books Recommended by our Readers
The Afghanistan Papers: A Secret History of the War. Craig Whitlock. 2021.