Military Appreciation Month, New Bay College President, Mackinac Island Named Best, Immigration Law, Commission Vacancy, & More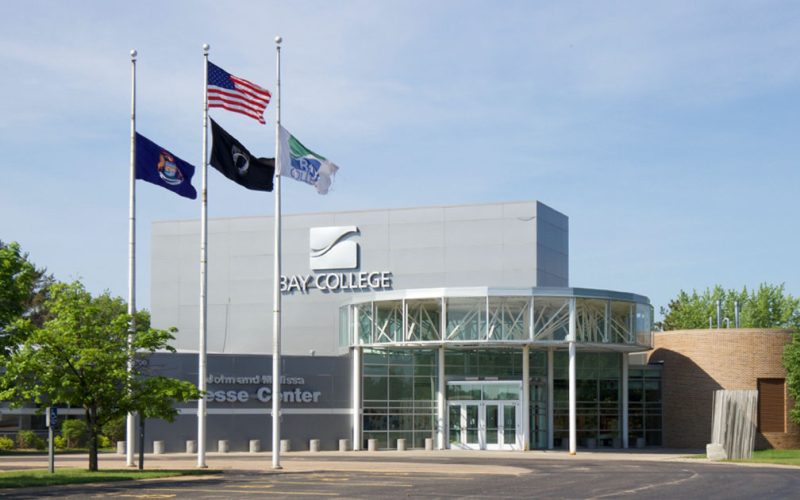 – INFORMED BREVITY –
May is Military Appreciation Month
Let federal and state policymakers know how you feel about cuts to veteran benefits and programs. Don't just say "thank you for your service," do something to support veterans and veteran programs.
Upper Peninsula's Bay College Has New President
Bay College in Delta County has a new president: Dr. Nerita Hughes. She hails from Minnesota. Welcome to the Upper Peninsula, Dr. Nerita Hughes.
Mackinac Island Named the Best:
Mackinac Island has been named the Best Summer Travel Destination in the 2023 USA TODAY 10Best Readers' Choice travel award contest. One of the Upper Peninsula's jewels and amazing tourist destinations.
Immigration Law Making Hiring at Mackinac Island More Difficult Again
Mackinac Island resorts and hotels have a worker shortage and visa problem. For decades, the island businesses have depended on workers from around the world to help staff the hotels and resorts. The immigration law and regulations are making it very difficult for them this year to get the foreign workers with work visas they need to staff up for the summer.
Child Care Comment From a Reader
We thought this comment posted on our website about our recent comments on child care in the Upper Peninsula might be of interest to our readers who might have not seen the comment posted by our reader:
"I am a board member of a nonprofit childcare center, I also have thirty years experience as a childcare program director. Almost all childcare providers are experiencing a shortage of qualified staff and program aides. Due to staffing and child ratios, many Centers have space available but not enough staff to comply with childcare needs and State ratio regulations.

Childcare centers are facing an employee shortages. The childcare industry is very regulated for the children's program content, safety, staffing education, physical building, and so much more. It is tough to meet the requirements and to find. But, the main concern for our area is securing staff who are dedicated to the children and meet education requirements for employment.

Currently, the State has a T.E.A.C.H. Program available to anyone interested in a career in early child development, or related fields. The program/ scholarship allows high school students to enroll, college students, and those seeking master degrees. In this area the Middle College Program (MARESA) some local high schools, and Bay College participate.

Parents of students and people interested in this exciting field you can research this program information at MI.GOV.

Childcare is a professional career. This T.E.A.C.H. program is one of the few State sponsored education scholarship programs. The future needs of childcare, early child education programs, private are expanding within the the next few years. It is a highly employable field. Check it out!"
From Dianna Hetrick.
PSC Vacancy and an Upper Peninsula Voice
The Michigan Public Service Commission (PSC) has three commissioners. All appointed by the Governor with advice and consent from the Senate.
One of the three commissioners has resigned, leaving a vacancy for the Governor to fill.
How about a commissioner from the Upper Peninsula? We have energy issues just like the rest of the state, and the UP voice should be heard. We also have the talent up here and I am sure the Governor could find a suitable UP person to be nominated for this position.
Is Michigan Supreme Court Coming to Upper Peninsula?
The Michigan Supreme Court has announced that they were  up north in Cheboygan in April. They heard a case before local high school students in the town Opera House. A great idea. Congratulations to the Justices for doing this.
Now when are you coming to the Upper Peninsula to do the same? It would be a wonderful educational experience for our students also.
You would be more than welcome in whatever Upper Peninsula community you select. Come on up!
Dark Stores Lawsuit Update and Legislative Update
The Upper Peninsula local governments have a lawsuit going to fix the dark store issue which has had a devastating impact on local government revenue and programs. The purpose of this action is to have a judge look at the issue and give more consideration to the arguments of local governments and the impact of the dark store loophole. The case is expected to be heard by the court this June.
Meanwhile, the Upper Peninsula's State Senator, Ed McBroom, has introduced legislation to move dark store cases to the local circuit court instead of the Tax Tribunal. The legislation has been assigned to the Senate's Finance, Insurance and Consumer Protection Committee.
Meanwhile the big box stores like Meijer and Walmart continue to reap huge financial gains from the dark store loophole. UP local governments are left to figure out how to handle this loss of local revenue and how to protect citizens.
Quotes That Make Us Go Hmmm
"You can only protect your liberties in this world by protecting the other man's freedom. You can only be free if I am free." Clarence Darrow.
"Never insult anyone by accident." Robert Heinlein.
Books Recommended By Our Readers
"Battlefield Cyber: How China and Russia are Undermining Our Democracy and National Security." William J. Holstein and Michael McLaughlin.
Talk To Us
Keep your raves, laurels, rants and darts coming. Send them to us at david@ruralinsights.org. We love to read them. 
About Us
Rural Insights connects policy, information, news and culture to raise topics and stories/information you might have not seen or overlooked. We bring you original writing from Rural Insights and other researchers, change makers, and storytellers, as well as our latest research and analysis.
Like Whispers?
If so, please forward it to your friends, and let them know they can sign up here or on our website: www.ruralinsights.org.
TWITTER: Follow us @ruralinsightsUP.
"WE BELIEVE YOU ARE SMART ENOUGH TO FORM YOUR OWN OPINIONS, AND WE TRY TO GIVE YOU SOME SOURCES TO DEVELOP YOUR OPINIONS."