New NMU Board Appointments, Medicaid Review, Hiring Veterans, Child Care Coalition, and Facts From the World Around Us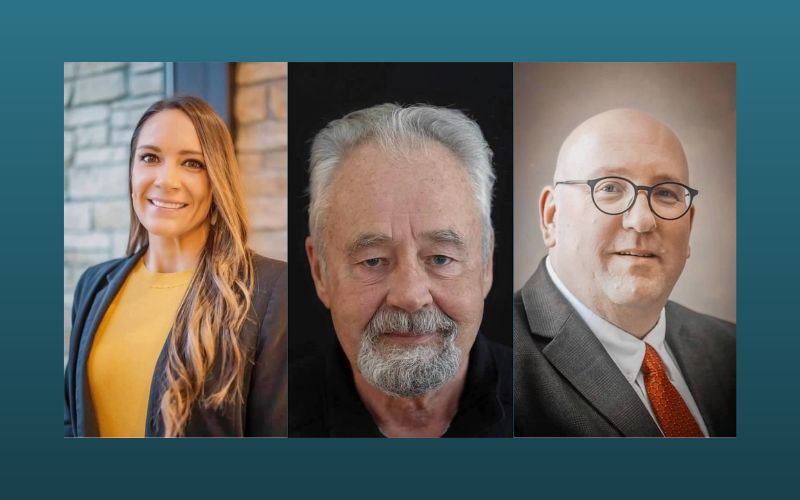 – INFORMED BREVITY –
This Week in RI
On Wednesday we will be publishing an article by Michael and John Broadway taking a look at the degree to which flight delays in and out of Marquette have increased due to weather conditions, comparing data from the Bureau of Transportation. They also offer a solution to how we might remedy this. If you've ever traveled in and out of the Upper Peninsula, chances are you've experienced delays! Watch for this article on Wednesday.
New NMU Board Appointments
Governor Whitmer appointed three alumni to NMU's Board of Trustees. Greg Toutant, Steve Lindberg and Bridgette LaPoint-Dunham. All three bring unique and different talents to the board. These three appointments bring the number of NMU alumni on the board to seven of the eight members of the board.
Rural Insights did a podcast interview with Trustee LaPoint-Dunham on December 1, 2021 where we discussed many issues related to her role as CEO of the Keweenaw Bay Indian Community. It is on our website, www.ruralinsights.org under the podcast tab. You can listen to it or read a transcript of the session. Worth your time–you will learn a lot about the newest member of NMU's Board of Trustees.
Medicaid Review Could Hit Rural Areas Hard
Federal and state officials will begin on April 1st a review of Medicaid eligibility for individuals. "State analysts expect upwards of 400,000 people in Michigan will lose Medicaid coverage in the year after the review process begins." (Ted Roelofs, Bridge Magazine, 2.2.23).
Many, many of those losing eligibility can be expected to live in rural areas. Questions being raised are where will those families in the 400,000 losing eligibility go for their health care? More to come on this.
Hiring Veterans
We have raised this before and have received lots of positive feedback on the idea. Give our military veterans a preference in hiring at public and private organizations. Instead of just saying "thanks for your service," how about we give them a helping hand in getting a job or a promotion into a higher level of employment?
A veterans preference will help get us to this goal. How many veterans does your organization employ? Let us know. How about the public universities and state government lead the way on this?
Child Care Coalition in Marquette
This coalition is putting together a pilot program to teach new childcare providers how to teach and run a business. Hope is that this will help get more childcare small businesses started and relieve the pressure on families who are looking for child care and child care that is more affordable. Childcare access is a problem in  rural and urban areas and needs this kind of local assistance and more help from the federal and state government.
Tell us more about other local Upper Peninsula coalitions and efforts to help relieve local child care access and affordability. Let us know what is happening in your community in the UP.
You can find two reports by Rural Insights on Child Care access and cost in the UP on our website, www.ruralinsights.org under our research tab. One is  dated July 21, 2021 and the other is dated May 14, 2020. Both have lots of good data.
The World Around Us
1.4 million Americans have access to classified documents. Last year, 9.5 million documents were made classified at various levels of secrecy.  (Fareed Zakaria, Washington Post).
Do too many people have access to these classified documents and are too many documents unnecessarily marked classified?  We are sure we will hear more about this in the coming months.
One in four children benefit from the child care tax credit, according to a report by Michigan League for Public Policy.
Quotes That Make Us Go Hmmm
"Whereof one cannot speak, thereof one must be silent." Ludwig Wittgenstein.
"Badmen need nothing more to compass their ends, than than good men should look on and do nothing." John Stuart Mill.
Books Recommended By Readers
"The Pink Pony.  Murder on Mackinac Island."  Charles Cutter.
Talk To Us
Keep your raves, laurels, rants and darts coming. Send them to us at david@ruralinsights.org. We love to read them. 
About Us
Rural Insights connects policy, information, news and culture to raise topics and stories/information you might have not seen or overlooked. We bring you original writing from Rural Insights and other researchers, change makers, and storytellers, as well as our latest research and analysis.
Like Whispers?
If so, please forward it to your friends, and let them know they can sign up here or on our website: www.ruralinsights.org.
TWITTER: Follow us @ruralinsightsUP.
"WE BELIEVE YOU ARE SMART ENOUGH TO FORM YOUR OWN OPINIONS, AND WE TRY TO GIVE YOU SOME SOURCES TO DEVELOP YOUR OPINIONS."