New NMU President Begins Work, From "Fix the Roads" to "Cut My Taxes", Child Care Cost Solution Proposed, and Transparency in Nonprofits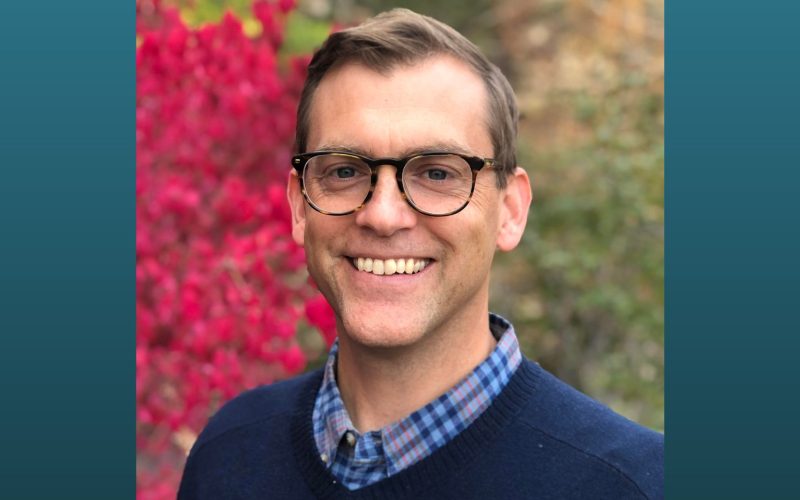 – INFORMED BREVITY –
This Week in RI
On Wednesday we will be releasing our latest episode of the Rural Insights Podcast–this episode features Dennis Smith. Dennis is the President of Dennis H. Smith Consulting, a firm working in the Rural Healthcare space focusing on Policy, Strategic Planning and Advocacy. He's also the former President and CEO of Upper Peninsula Health Plan and its related companies. Watch for this episode Wednesday morning!
New NMU President on the Job This Week
Welcome to Dr. Brock Tessman and we look forward to working with you. Also a very special thank you to Dr. Kerri Schuiling as she exits from the President's Office. She has done an amazing job and is a national treasure in higher education and nursing. Thank you so much for all you have done for our university and community.
From "Fix the Damn Roads" to "Cut My Damn Taxes"
New legislative session and for the first time in decades the legislature and the executive branches are controlled by Democrats. With that comes new public policy priorities. The first week of this session saw bills passed to lower the pension tax put in place by Republicans in prior legislative sessions.
Michigan will have a $9.2 billion surplus. So how will this new group of leaders prioritize the use of the surplus? There are calls for reducing the state income tax and other spending increases for budget priorities.
Rural and Urban Child Care Cost Solution Proposed by Governor
More often than we all think the needs of families are the same whether you live in a rural or urban community. Child care costs are one of those issues–child care costs that are often higher than people's mortgage or rental payments.
Governor Whitmer proposed a proposal that could reduce families' child care costs by as much as $10,000 per year: pre-Kindergarten for all 4 year old children. That would benefit approximately 100,000 children. Child care cost and availability are very big issues for families in rural areas including the Upper Peninsula.
You can find more information and research on rural/Upper Peninsula child care issues and costs under our "Research" tab.
Earned Income Tax Credit Reform–Important for UP Working Families
There will be a policy debate on the EITC this legislative season. The Governor has proposed setting the rate at 30% of the federal rate. Michigan used to be at 20% but former Governor Snyder and the legislature lowered it to 6% several years ago.
"EITC is targeted at people who have children and are part of the "working poor, which is defined by the bureau of labor statistics as people who spent at least 27 weeks in the labor force, but whose incomes still fell below the official poverty line or those that re close to this level.  Those who do not have an earned income (income from legal employment) are ineligible to receive this income tax credit." (Max Steele, Rural Insights Article, May 2022).
This new proposal would benefit 1.2 million families, with 700,000 households that would be in line to save more than $300 annually, according to the State of Michigan.
This will be debited in the coming weeks and months in the legislature.
You will find the above referenced research on the Rural Insights websites under our "Research Tab."
Transparency in Nonprofits
Under Michigan law, nonprofit corporations/organizations are exempt from the Freedom of Information Act and the Open Meetings Act.  Only for profit corporations are covered in these two public acts. There are public policy observers who believe that these acts ought to be reconsidered to apply to non profit corporations who get more than 50% of their income or funding from public taxes or public organizations. These observers think that university foundations that are incorporated as nonprofits should be included in the reexamination. More coming soon on this from Rural Insights.
Quotes That Make Us Go Hmmm
"Where you see wrong or inequality or injustice, speak out, because this is your country. This is your democracy. Make it. Protect it. Pass it on." Supreme Court Justice Thurgood Marshall.
Talk To Us
Keep your raves, laurels, rants and darts coming. Send them to us at david@ruralinsights.org. We love to read them. 
About Us
Rural Insights connects policy, information, news and culture to raise topics and stories/information you might have not seen or overlooked. We bring you original writing from Rural Insights and other researchers, change makers, and storytellers, as well as our latest research and analysis.
Like Whispers?
If so, please forward it to your friends, and let them know they can sign up here or on our website: www.ruralinsights.org.
TWITTER: Follow us @ruralinsightsUP.
"WE BELIEVE YOU ARE SMART ENOUGH TO FORM YOUR OWN OPINIONS, AND WE TRY TO GIVE YOU SOME SOURCES TO DEVELOP YOUR OPINIONS."