New Podcast Featuring Bay College President, Jump Start a Heart, Crocs and the UP, Pastivism, and Copper Harbor Visitor Explosion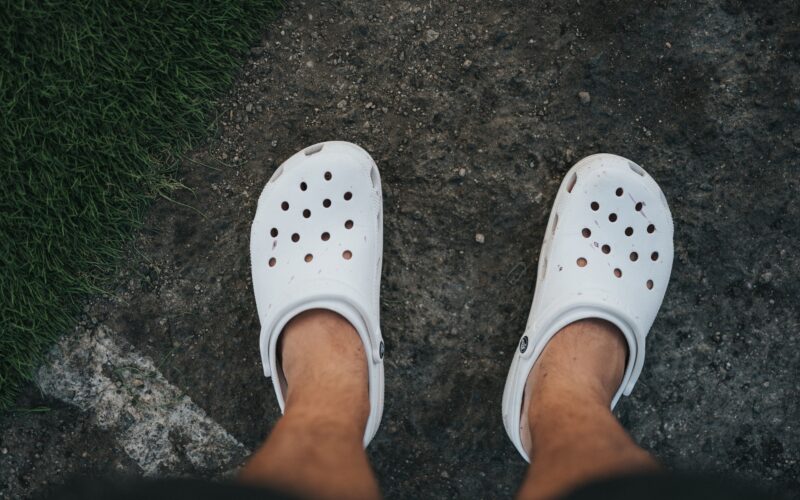 This Week on Rural Insights
Watch this week for another new video and podcast.
Wednesday we will feature the President of Bay College, Laura Coleman. President Coleman is one of the most respected community college leaders in Michigan and across the country. Lots of interesting information about higher education in the UP and in Michigan.
Also, on Friday another feature by the UP's historian, Dr. Russell Magnaghi. He will continue his series on Gender and Factory Work in the UpperPeninsula.
Jump Start a Heart
Marquette County's Sheriff, Greg Zyburt and law enforcement leaders are raising funds to purchase new AEDs for all of the police agencies in Marquette County that need them.
The current ones are antiquated technology–20 years old–and the batteries can no longer be purchased. A good cause, and who knows–one of us may need this new technology to jump start our heart.
If you're interested, please contact a law enforcement office in Marquette County. If other UP counties are doing the same as Marquete, let us know and we will feature it next week. This is a life-saving effort.
Crocs and the UP
A couple of Whisperers have told us that they are seeing a very high number of out-of-state car license plates all across the UP. A welcome sight here. Others humorously told us that they are spotting a lot of folks wearing crocs with a new fashionable look.
Who knew? Well, it turns out that crocs are not just popular with our tourists and locals, and not just with us "aging" folks. Crocs are now the eighth-most popular brand among US teenagers, according to a Piper Sandler survey.
Okay Yoopers, be a fashionista and wear crocs downtown, to church or anywhere you want. They are "in" and you can look cool wearing them, according to an article in the Washington Post. 
Pastivism
Another new international trend that is part of UP life. The popular Upper Peninsula culinary delight is served everywhere you look in the UP. Well, our popular pasty was in the news at the G7 conference of world leaders held in Cornwall, England.
So, what is pastivism you ask?
According to an article in the NY Times, a local Cornwall activist along with his activists friends put dozens of crocheted versions of Cornwall's most famous dish, the Cornwall Pasty, all around the G7 conference.
Each of these crocheted versions of the pasty carried a message about the climate crisis stitched on them. The messages on them included "earth's crust is burning" and "no pasties on a burning planet". A new form of activism featuring the UP's most popular meal. 
Are we going to see UP activists crocheting all across our 15 counties with their favorite message to the world? Maybe an explosion of knitting and crocheting in the UP?
Copper Harbor Explosion of Visitors/Tourists
Copper Harbor has a year-round population of about 85 people. It's a small town that attracts small numbers of visitors because of its friendly locals and beautiful surroundings.
Well, that small town and small number of visitors is now a thing of the past. Local folks were thrilled when 44 people signed up to take part in the Flat Tire Bike Festival in 1998. Twenty-three years later and the mountain biking tourist business has exploded. 
Bridge Magazine reports that on "any given summer weekend, thousands of bikers stream into Copper Harbor. The Flat Tire Festival, since renamed the Bell Copper Harbor Trails Fest, is now a massive event."
Hotels, campgrounds and restaurants fill up with visitors who have been willing to travel vast distances to take part in this amazing event. These visitors are a great boon to not only Copper Harbor but to the entire UP, as they also make stops along the way in the UP as they travel to Copper Harbor. A win-win. 
Book Recommendations by Readers
This week: not a book, but an essay to recommend. "Politics and the English Language." George Orwell. This essay is often cited as the best guide to writing non-fiction. 
"Shirice's Big Voice: A Native Kid Becomes a Congresswoman" (A Children's Book) Congresswoman Sharice David. 
Quotes (That Make You Go Hmm)
"Whatever the cost of our libraries, the price is cheap compared to that of an ignorant nation." Walter Cronkite.
"Be sure you're right and then go ahead. Davy Crockett.
Tips, Leads, Articles and Suggestions
Do you know something that you think our readers would like to know about? Well, send us an email and let us know. Same with any book recommendations, especially books about the Upper Peninsula and/or rural life.
Also–are you interested in writing something for Rural Insights? We love citizen journalism. That is why we started this effort. Send your thoughts, ideas and articles to david@ruralinsights.org.