Newberry Native Was Named One of 100 Most Influential People in the World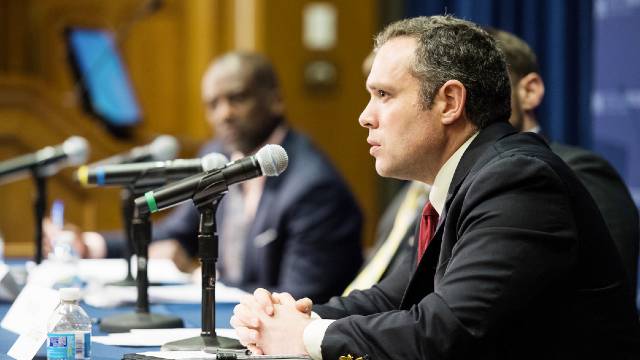 This Week in Rural Insights
On Wednesday we'll be releasing another new episode of the Rural Insights Podcast, this week featuring Dr. Charles Ballard, Professor of Economics at Michigan State University.
Don't miss this great conversation, and remember you can subscribe to the podcast on any major podcast platform and on our Rural Insights YouTube channel.
Newberry Native Was Named One of 100 Most Influential People in the World
Yes, in the world. His name is Ian Fishback and the year was 2005, and the honor was bestowed by Time Magazine.
He graduated from Newberry High School and was a wrestling football athlete. He had a grade point average of 3.953. He went onto West Point Military Academy and then received a Masters in Political Science at the University of Michigan, where he also received a doctorate degree.
He was also a Fulbright Scholar. He served in the Army until 2014, including two combat tours with the 82nd Airborne and two with the Fifth Special Forces Group. He was a major. 
The New York Times (11.23.21, Sam Roberts) wrote that "Major Fishback was one of three former members of the 82nd Airborne who said soldiers in their battalion had systematically abused prisoners by assaulting them, exposing them to extreme temperatures, stacking them in human pyramids and depriving them of sleep to compel them to reveal intelligence."
Major Fishback said "his superiors ignored him for 17 months. He finally took his calls for justice to the US Senate and Senators John McCain and John Warner looked into them." His reports to the Senate resulted in the passage of the McCain Detainee Treatment Act, "Which prohibited cruel, inhuman or degrading treatment or punishment," according to the NYT.
The NYT reports that a friend of Major Fishback, Christopher Nicholson, said that "I always marveled at the way he could shoot at and be shot at by terrorists, watching his friends die in battle, then in the very next instant risk himself to demand that the prisoners be treated with decency.
The friend said, "I once called him an expert on warfare, and he looked mildly offended and responded that he was an expert on justice."
"The short life and needless death of Major Fishback underscore the costs of two decades of war far beyond the battlefields and the overall strain on the nation's mental health system." (NYT, 11.24.21).
Lots of evidence that there is a veteran mental health crisis all across the nation. We clearly have a serious shortage of mental health facilities and trained people to help. "We panic when we are running out of ICU beds in America, but we accept that we don't have enough mental health beds."
Major Fishback died at the young age of 42 this year. You can read more about the many tragic and horrific issues he faced and dealt with in his later years, in the New York Times and also in the Newberry News. 
His family said in a statement "He faced many challenges, and many of us felt helpless. We tried to get him the help he needed. It appears the system failed him utterly and tragically. We will seek justice for Ian because justice is what mattered most to him."
Newberry, the Upper Peninsula and America lost a hero. 
RIP Major Ian Fishback. 
No More For This Week
Let's just focus on Major Fishback and all the veterans in the Upper Peninsula who have served their country honorably and need more services and support than they have been getting from our country.
Let's think about what kind of mental health and physical health services we should demand for our veterans who have returned from war zones and dangerous experiences.
Let's think about saying more than "thank you for your service" and doing something constructive for our veterans and benefits they need, earned and deserved.
Quotes That Make Us Go Hmmm
"Freedom has a taste to it for those who fight and almost die more than the protected will ever know." Marine Veteran, Former US Navy Secretary and former US Senator James Webb.
How Are We Doing?
We are eager to have your thoughts about this newsletter and our articles, podcasts, videos and research. What should we be covering in this newsletter and in Rural Insights that we aren't currently? What are we getting wrong? Please send them to david@ruralinsights.org.
Like Whispers?
If so, please forward it to your friends, and let them know they can sign up on our website: www.ruralinsights.org.
WE REPORT, NOT ADVOCATE.
 FACTS, DATA, INFORMATION AND 
 RESEARCH.