NMU Foundation and the Old Marquette Hospital Purchase, Global Supply Chain in the UP, and State Teacher Shortage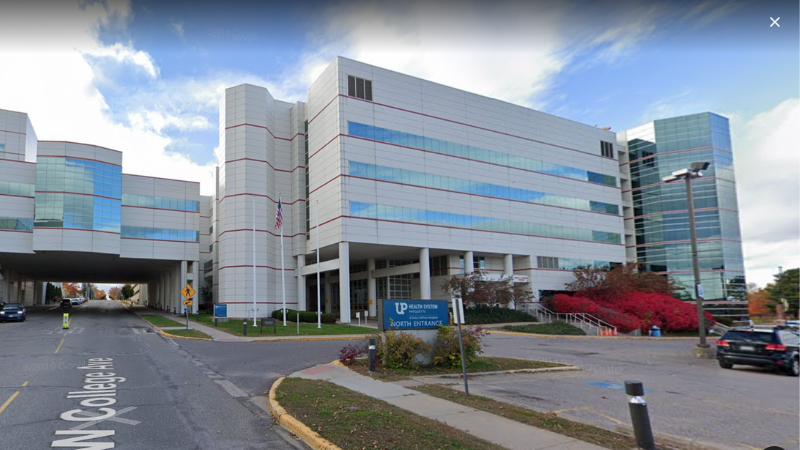 HAPPY THANKSGIVING TO YOU FROM ALL OF US AT RURAL INSIGHTS!
This Week in Rural Insights
This Thanksgiving week we will not be publishing any articles on Wednesday and Friday. Check us out next week for new articles and information.
NMU Foundation and the Old Marquette Hospital Property Purchase
Why is the NMU Foundation involved in this transaction?
We have heard this repeatedly from Whisperers since NMU announced that this was happening. The property is owned by the uber-profitable, for-profit global hedge fund Apollo Global Management, and is operated by the for-profit Lifepoint Health System.
It is a large chuck of empty property (except for one building with some administrative offices) right in the heart of the city of Marquette.
Apollo and Lifepoint want the government or someone else to pay to tear down the property so it can be sold to a developer. It is right next door to Northern Michigan University, so they want the property developed.
The City of Marquette has developed a very well crafted study on affordable housing and future needs in the city. They also want the property to be generating tax revenue for the city and county.
Seems that the NMU Foundation is coordinating the effort to get the state government to pay to tear down the buildings. Whisperers tell us an NMU Foundation staffer signed the Brownfield application to get some funding.
Apollo/Lifepoint pay some property tax on the property, but clearly not as much tax is generated if it were developed into housing and other mixed uses. There are those who are asking why any government funds and taxpayer money are being used to bail out a non-Michigan for-profit corporation–Apollo Global Management and Lifepoint.
The question is raised why they don't pay to tear down the property–they own it. A Whisperer told us that looking at the millions of dollars paid to top executives, they should be able to come up with the approximately $20 million needed to tear down the buildings on their property.
So back to the original question–why is the NMU Foundation using its time, resources and finances to work on this project?
Whisperers have been telling us they prefer an elected body like the Marquette City Commission to be making decisions about what happens to the site and what future development looks like for the city.
No one seems to be saying they want an unelected group of people like the NMU Board of Trustees or its NMU Foundation making decisions about the future of this city on such an important parcel of property.
Interesting also that it has been pointed out that only three of the eight NMU Board of Trustee members live in Marquette. Therefore, they say, we would have a group of people who are not only not elected here but do not even live here. 
So how about this idea? Form a coordinating body made up of Marquette's Mayor and Mayor Pro Tem and the Marquette City Manager, alongside two NMU Board members who live in Marquette (ones with no potential or actual conflicts of interest) and the NMU President or VP of Finance.
They would be the group responsible for coordinating government funding and issues as well as selecting an eventual developer of the property. Everyone wins.
The city members obviously would live here in the city and having two local NMU Board members and NMU President or VP makes it all local. Making it local would play well with Marquette citizens and taxpayers.
Some still will want the entire project taken over by the city and not let the unelected NMU Foundation or university control what happens to one of our neighborhoods. 
One more benefit of this proposed coordinating body is that Greg Seppanin from the NMU Board has had lots of local government experience and is widely respected in Marquette local government circles. He has been in elected and appointed local government positions.
NMU Board member (and NMU alumnus) Jason Morgan also serves as an elected county commissioner in Washtenaw County, but does not live here in Marquette.
Alternatively, one of our readers said why not just let the City of Marquette handle this and NMU offer support to them but not be in control.
Lots of opinions on a very important issue to the future of Marquette. Lots to discuss. 
Global Supply Chain in the UP
Snarls in the global supply chain are making it more difficult for restaurants to find enough straws, iced coffee cups and takeout containers.
We have heard this is impacting some local businesses in the UP but have no hard data on numbers. Checking it out. If you have any data/facts on this please send it to us. 
State Teacher Shortage
No surprise that this is happening all across the UP and across the entire state. In fact, reports are that school districts are having trouble finding available employees for all sorts of positions.
The State Superintendent of Education is suggesting to the State Board of Education a proposal to ask the state for $300-$500 million over the next five years to address this problem. (bridgemichigan.com).
Quotes That Make Us Go Hmmm
"Reinforce while you are having success." Unknown.
"The job of a good message isn't to say what's popular but to make popular what needs to be said." Anat Shenker-Osorio.