NMU Governance in Good Hands, Making Ends Meet in Michigan, NMU Foundation's Involvement, and the World Around Us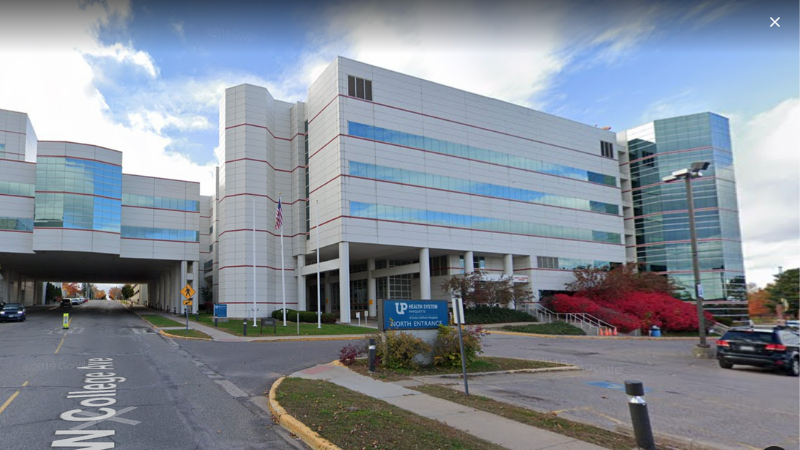 This Week in Rural Insights
This week we will be featuring a podcast interview with David Jahn, the CEO and President of War Memorial Health System. He has lots of really interesting information about what is going on with many issues, including health care, in the eastern Upper Peninsula. Good opportunity to keep up with what is going on with our neighbors in the Upper Peninsula.
Watch for this podcast on Wednesday on Rural Insights!
NMU Governance in Good Hands at Board of Trustees
NMU has an alumnus of NMU as its board chair–Steve Young. That is very good news for those who care the most about NMU–its alumni. Steve is a very experienced hand in governance and politics. He has worked closely with some of America's leading corporations and nonprofits. He has seen leadership and governance from the best in America. He has worked with Michigan's political and public policy leaders in Lansing and Washington D.C.
This all is important and very helpful during the upcoming presidential search and as the board works with alumni, students, faculty and staff to set new directions and strategies for the university.
Four of the sitting board members are NMU alumni–a great asset again as the university works through the above process and procedures. Alumni know the university best. They all bring their own world experiences to the board and the university.
NMU has one vacancy on the board of trustees to get it to a full roster of eight board members. We are told that the Governor's office is working through applications for this position and hopes to announce an appointment soon.
Finally it is important to remember that NMU's students, faculty and staff know this university well and care deeply about it. That is also what makes NMU such a wonderful and unique university.
Making Ends Meet in Michigan
"Before the pandemic, almost 38% of us were unable to pay for basic needs like housing, food, childcare and transportation, according to the Michigan Association of United Ways. The primary reason is that Michigan has too many low-paying jobs. Nearly 6 in 10 Michigan jobs in our robust 2019 economy paid less than it takes to reach the middle class for a three person household." – Michigan Future Inc.
Now in 2022 these same families are facing continued wage stagnation and increasing inflation worries–increasing the cost of food, housing, childcare and transportation.
NMU Golf Course, Housing and the Marquette Hospital Property
We read in social media this week that the Marquette City Manager is working with the NMU Foundation on future plans for the hospital property on College and Magnetic streets in Marquette. 
We have heard from readers asking why the NMU Foundation is involved in discussions about how to use the property donated to the NMU Foundation by the Apollo Lifepoint Corporation who has owned the property.
The first answer is that the NMU Foundation is a nonprofit corporation and is the fundraising arm of Northern Michigan University. It takes all donor gifts to NMU because the donor gets a tax deduction if the donor is eligible. 
The second answer is that this is a good question, as it relates to any involvement by the NMU Foundation other than the fiscal/legal responsibility of taking this gift. But, but and but.
There is some history about donor real estate gifts to NMU and how it was managed. A donor who owned the land that is the NMU Golf Course, several years ago, gave it to NMU via the NMU Foundation. The foundation continued to manage the donor relations and the legal/tax responsibilities. However, it stopped there.
The university had and has a lot of experience with housing issues–development, planning and operations. They have approximately 1000 units of housing–including apartments, resident halls and other types of housing. This experience goes back decades. 
The team that does all this reports to Gavin Leach, who himself has probably close to thirty years of experience in this area. The university housing, facilities, maintenance and finance team has amazingly talented staff. They know how to do housing and community development, financing, planning, design and operations. They have the talent and experience necessary to handle this huge kind of housing project.
They also know how to evaluate private developer proposals and what warning signs to watch for to protect the public's interests.
Now combine all above with the talent and experience of the staff of the City of Marquette and you have a power team to work together on this housing project. Marquette has decades of experience also on their staff.
So now back to our readers' original question. Why is the NMU Foundation involved in anything more than the fiscal responsibilities of accepting the gift?
We trust that the Marquette City Commission, the Marquette City Manager, the NMU Board Trustees and the NMU President know the strength and talents of their staff and these talents do not lie in the NMU Foundation.
The foundation's talents are about fundraising and managing donor gifts. 
We do not know anything specific from the City or the University about the above plans. We trust they will continue to do what is best for the city, university and taxpayers and use their real, strongest talents and experience.
The World Around Us
NBC News reported on some interesting views of our fellow American citizens in their recent poll: 
"Inflation: 61% say their family's income is falling behind the cost of living."
"Democracy at Risk: "A whopping 76 percent of America–including 7 in 10 Democrats, Republicans and independents–believe there is a threat to democracy and majority rule in this country."
"Polarization: 70% "agree with the statement that America has become so polarized that it can no longer solve the major issues facing the country–and that those differences will continue to grow."
As we said recently in Whispers, we need to start talking to each other in our local communities about what is troubling us, what we see as important to our communities and possible solutions. Neighbor to neighbor. No yelling, no accusations, just conversations. 
Quotes That Make Us Go Hmmm
"We must make our choice. We may have democracy, or we may have wealth concentrated in the hands of a few, but we cannot have both." Former Supreme Court Justice Louis Brandeis.
Talk To Us
We want to hear from you. Don't hesitate to drop us a line with ideas, questions, gripes, interesting links or tips: david@ruralinsights.org.
About Us
Rural Insights connects policy, information, news and culture to raise topics and stories you might have not seen or overlooked. We bring you original writing from Rural Insights and other researchers, change makers, and storytellers, as well as our latest research and analysis.
Like Whispers?
If so, please forward it to your friends, and let them know they can sign up on our website: www.ruralinsights.org.
WE REPORT, NOT ADVOCATE.
 FACTS, DATA, INFORMATION AND 
 RESEARCH. ANY OPINION WILL BE
CLEARLY LABELED.