NMU Selects New President, Michigan Child Care Funding, New Michigan Scholarship, Young UP Voices in Leadership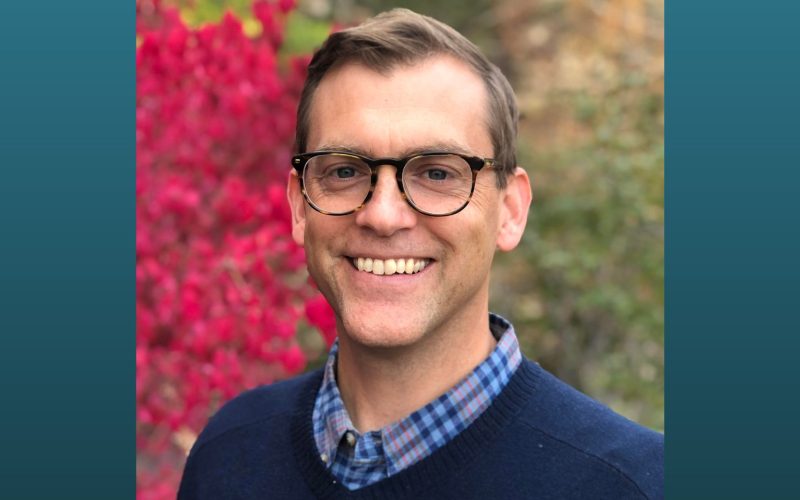 – INFORMED BREVITY –
This Week in Rural Insights
On Wednesday we will be publishing an article about the 60-year history of Systems Control in Iron Mountain by Lois Ellis, Executive Director for the Dickinson Area Economic Development Alliance. Don't miss this article on one of the Upper Peninsula's most successful companies!
NMU Selects New President
Northern Michigan University has a new President. He will be the university's 17th President. Welcome Brock Tessman. He grew up in Plymouth, Michigan. Dr. Tessman is currently the Deputy Commissioner in the Montana University System.
He is very familiar with rural issues and serving students in rural communities. He and his family are due to be here for a February 2023 start date. We hear the Tessman family is coming to the area in October to visit as a family.
As the 14th President of NMU I know what a hard job he is about to start. We all wish him the best of luck and we all owe a huge debt of gratitude to Dr. Kerri Schuiling for her dedicated service as NMU's 16th President. She has done an amazing job. 
Go to www.nmu.edu to read more about Dr. Tessman. 
Michigan Child Care Funding
Michigan will use $100 million of the $1.4 billion in federal child care aid to help open 1,000 child care programs by 2024 according to the Governor's Office. "The money will pay for renovations and other startup costs."
Child care costs and availability continue to be a huge problem and cost for families. In many counties in the Upper Peninsula child care costs almost $700 per month per child–if you can find a child care provider for your child/children. Some families say that their child care costs are greater than their mortgage payments.
Attention UP High Schoolers and Others–Michigan Has New Scholarship for Students Wanting To Go To Colleges, Universities, and/or Trade Schools
The Legislature and the Governor have reached an agreement to provide a new scholarship program for students who want to go to community colleges, universities or trade schools starting in 2023. How much each student will get depends on which of the above types of higher education they choose.
The state estimates that 3 in 4 Michigan families will be eligible for this program.
The scholarships will provide up to:
$5,500 per student per year at Michigan's 15 public universities and colleges.

$4,000 per student per year at private non profit colleges.

$2,750 per student per year at community colleges and tribal colleges.

$2,000 per student per year at a trade school.
It is expected that this new scholarship will help students keep student loan debt lower as they deal with ever increasing tuition numbers.
New Young UP Voices in Leadership
I have heard from many of our readers that they are very encouraged about the new young leadership serving around the Upper Peninsula and throughout the state. Many are serving on local school boards, city and county commissions, township boards etc..
I am not sure what the definition would be of a young leader but for me I guess it is anyone younger than me and I am old. LOL. I agree with our readers and enjoy watching this new leadership when it is combined with more, shall we say, seasoned local leadership. That is good for the UP.
I recently had the experience of watching a young leader in the UP on one of those early morning television shows. His name is David Nyberg. He works for NMU and is an attorney–broad state and local experience. He was just terrific. No arms crossed against his chest, no lower lip pouting, no dodging issues, just straight, informative, common sense answers and statements.
He took complicated issues and made them understandable in the short time he had to answer. As an alumnus of NMU I am delighted to see such good talent representing my alma mater. Thanks David for a job well done.
We are looking for more examples of young leaders around the UP that our readers think do exemplary jobs. Send us their name, title and a paragraph or two about them. We will run some of your suggestions.  
From the World Around Us
"Less than half of Americans say they have a 'great deal' or a 'fair amount' of trust in the judicial branch of the federal government. That is a 20% drop in two years." The Topline.
"By the end of this year, it'll take 11.3 years for a first time homebuyer with median income to save for a 10% down payment." (S&P GlobaL, JULY 2022, The American Dream May No longer Be In Reach.")
A Note of Thanks
We want to thank the thousands of our readers of this column and for the other articles on our website for their continued support and dedication to Rural Insights. Please continue to read our material and send us your suggestions and ideas.
Quotes
"I like reading about epic catastrophes: It's encouraging. We go through that. We'll get through the next thing." Peggy Noonan, Journalist and author.
"Good luck is what's left over after intelligence and effort have combined at their best. Luck is the residue of design." Branch Rickey.
Talk To Us
Keep your raves, laurels, rants and darts coming. Send them to us at david@ruralinsights.org. We love to read them. 
About Us
Rural Insights connects policy, information, news and culture to raise topics and stories/information you might have not seen or overlooked. We bring you original writing from Rural Insights and other researchers, change makers, and storytellers, as well as our latest research and analysis.
Like Whispers?
If so, please forward it to your friends, and let them know they can sign up here or on our website: www.ruralinsights.org.
TWITTER: Follow us @ruralinsightsUP.