NMU's Founding, Rural Voices Not Wanted on Michigan Supreme Court, UP Statewide Candidates, NMU Mental Health Services Review, and Mackinac Ferry Renamed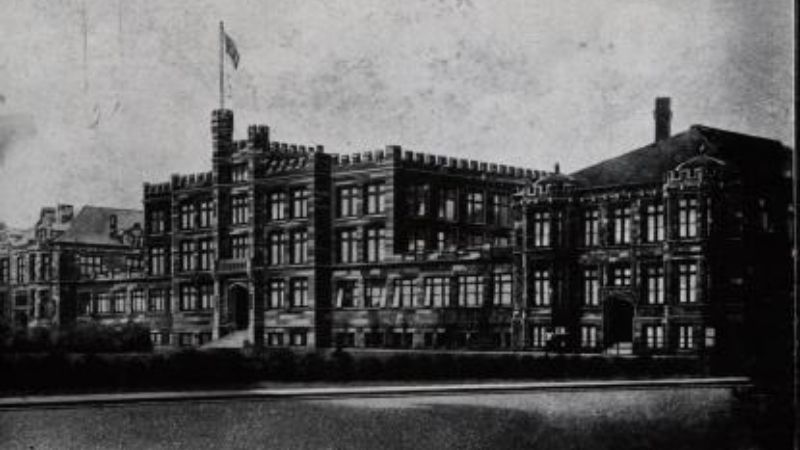 This Week in Rural Insights
On Wednesday we'll be publishing an article by Lois Ellis and Elsa Pontbriand about Iron Mountain's recently-completed Imagination Factory Children's Museum and the value it's brought to the community. This is a great article about our local community that you won't want to miss.
NMU Founded in 1899
This week, on April 28th, we celebrate the founding of NMU in 1899. It was called the Northern Normal State School and Governor Hazen Pingree signed the order creating it.
Michigan Supreme Court Candidates 2022–Rural Voices Not Wanted
As we have reported here, the Michigan Supreme Court is not a very diverse place. It is all white and only has urban and suburban voices on the court. Of course it has no voice from the Upper Peninsula or other rural areas in the state.
Two seats will be open for Michiganders to vote for in the November 2022 election. Both political parties nominated their choices to fill the two seats. Both parties continued their urban/suburban-voices-only policies—no rural voices. However, the Democratic Party nominated a person of color to run for one of the open seats. The Republicans nominated nobody of color for the open seats. More on this in weeks to come.
Michigan and Upper Peninsula Statewide Candidates
The State Republicans met in Grand Rapids to endorse various statewide candidates. Upper Peninsula State Representative Beau LaFave (R-108) ran for the nomination for the office of Secretary of State.
He lost—only received 19% of the vote. Bridge Magazine reported that after his loss he said: "I'm disappointed that Jocelyn Benson will be the Secretary of State for the next four years. She's terrible, and she just got re-elected today."
Some Republican observers told us that his statement after losing at the Grand Rapids confab was most likely not the smartest thing to do and will not endear him to Republican Party leadership. Will he put a Benson for SOS yard sign on his front lawn in the UP? Hmmmm.
NMU and Mental Health Services Review
Former NMU Trustee Jim Haveman has agreed to lead the assessment of NMU's mental health services. The comprehensive review will begin immediately. This review began with the occurrence of a student taking their own life on campus.
Following that, another student was suspended for sending everyone an online survey about the university's mental health capabilities. 
Mr. Haveman has a very distinguished career in state health care and mental health services, having served as Michigan's Director of Community Health from 1996-2003 and again from 2012-2014. He also served in similar positions in local government.
He is known in public policy circles as a very dedicated, fair and talented public administrator and health professional. Many have said this appointment is a good move by NMU. 
His final review is due in August. He will issue monthly reports between now and August.
American Legion and Non-Citizen Veterans
The American Legion is leading an effort in Congress to assure that non-citizens who serve in our nation's armed forces get put on a fast track to citizenship after they complete their military service. There have been too many incidents of deporting non-citizen veterans after years of military service.
Mackinac Ferry Renamed
Ferry service to Mackinac Island has started for the 2022 season. Many Upper Peninsula residents are used to getting on the Star Line Ferry in St. Ignace and in Mackinaw City. This will be the last year you will be able to do so.
Starting this year and going into 2023 the Star Line Ferry will be known as The Mackinac Island Ferry Company. The company will be rolling out new branding soon. This company also owns the Arnold Line Ferry.
Facts From the World Around Us
A growing problem around the world: every night 9% of the world, 700 million people, are going to bed hungry.
A tax on wealth over $1 billion would raise over $530 million for Michigan to help fund schools, build affordable housing, and improve public transit. Source: Michigan League for Public Policy, 2022.
Quotes That Make Us Go Hmmm
"Countries are living things that grow and change. They are shaped by their past but not chained to it, just like us." Jeffrey Gettleman.
"This is the entire spiritual life—that is, good friendship, good companionship and good comradeship." Pali Cannon Buddhist Text.
Books Recommended By Our Readers
"Freezing Order—A True Story of Money Laundering, Murder and Surviving Vladimir Putin's Wrath." Bill Browder. He is the author of the award-winning Red Notice.
Talk To Us
Keep your raves, laurels, rants and darts coming. Send them to us at david@ruralinsights.org. We love to read them. 
About Us
Rural Insights connects policy, information, news and culture to raise topics and stories/information you might have not seen or overlooked. We bring you original writing from Rural Insights and other researchers, change makers, and storytellers, as well as our latest research and analysis
Like Whispers?
If so, please forward it to your friends, and let them know they can sign up here or on our website: www.ruralinsights.org.