Our Opinion Tab Explained, Teachers and School Staff Exit Stage Left, an Upper Peninsula Slogan, UP Rents Remain High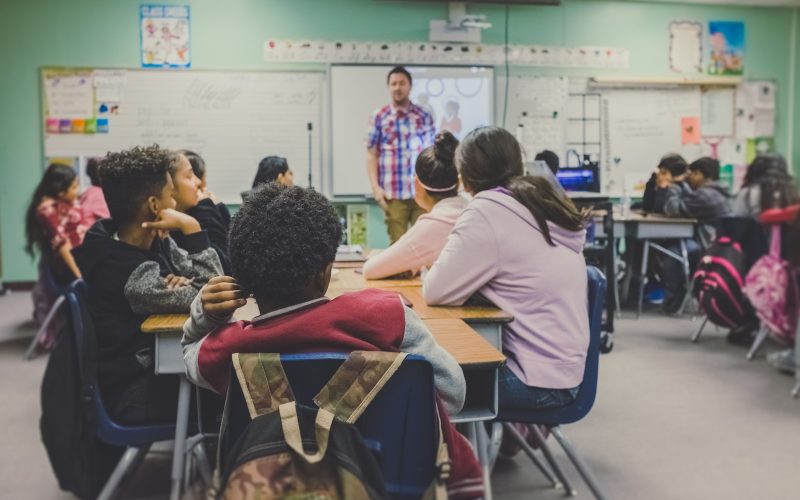 – INFORMED BREVITY –
This Week in Rural Insights
This week we will feature a podcast with Duane DuRay, the Airport Manager for Sawyer International Airport in Marquette.
Note that under each podcast link we include a written transcript of each podcast for those of you who prefer to read the information contained in the podcast.
If you live in the UP and use air service at one of our five regional airports, you have heard of and maybe even experienced the reduction in air service. Mr. DuRay is national expert on rural air service and shares a lot of very interesting information in this podcast on Upper Peninsula air service now and in the future.
If you happen to be one of the other UP airport directors and would like to do a podcast with us about air service issues in your community, please send us a note at david@ruralinsights.org and we will set something up.
Rural Insights Opinion Tab
On our website, www.ruralinsights.org, you will find a tab on the top entitled Opinion. We wanted to tell our readers about it, so here is what it is all about:
The opinions expressed in these publications are those of the authors, and do not necessarily reflect the opinions or views of Rural Insights or its members.
The Opinion Section is meant as a place where we share opinions of people with some expertise and/or thoughts that are relevant to issues of importance in public policy, both in rural areas and a broader community. This section is not meant as a typical "Letters to the Editor" section but more like Op Ed sections we see in newspapers and journals.
If you would like to submit an Op Ed/Opinion article, please email david@ruralinsights.org with your proposed piece. We will review and decide if we wish to publish what you have sent us. We reserve the right to publish or not publish what is submitted.
We look forward to reading your opinion pieces.
Teachers and School Staff Exit Stage Left
We have all read and heard about the challenges and stress that teachers and classroom aides have felt in their classrooms during COVID.  It is easy to forget that it was a very difficult job before COVID and just got harder and harder during the COVID era.
New teachers have found the entering job salaries not what they had hoped they would be, and it was difficult to meet their monthly family budget on these salaries.. Add to that the challenge of, shall we say "difficult parents," and constant criticism of the teaching profession and schools in general has not helped the teaching environment in our public schools.
All of this has also impacted the many other important non-teacher jobs in local school districts. They too have felt the stress.
Many school districts across Michigan, including rural areas and the Upper Peninsula are experiencing difficulty finding qualified teachers and other school positions to fill many, many openings.
Now we hear from the state that since 2020, 15,000 public school employees have retired.
A Slogan for the Upper Peninsula
Some folks have been throwing around various slogans for the Upper Peninsula to market itself.  Of course, many of us believe that the beauty of our surroundings and the wonderful people that live here should not require a slogan. However in these days of social media we might need to consider a little something to tell people about us.
Here are a couple for you to consider. Let us know which of these you like best and also let us know if you have an even better idea. Send them to david@ruralinsights.org or put them in our comments section:
The Third Coast

The Technology Coast

The Innovation Coast

Other (please describe)
Rents Continue to be High in Upper Peninsula
Big cities are not the only locations feeling the pain of rising home/apartment rentals. Rural areas are feeling the pain and pressure also. We have heard from readers all across the Upper Peninsula about the cost of housing and the affordability of housing purchases.
What we are also hearing is that housing to rent is hard to find and that it is very costly. Continuing higher rental costs combined with affordable and available child care are causing a lot of stress on families throughout the UP.
One interesting side effect is that with rental costs increasing university/college campuses are finding that they have lots of interest in their on-campus housing. Often observers say that students cannot find affordable off-campus housing so they are looking for on-campus housing–residence hall.
There continues to be demand for more apartment types on campus housing. With declining enrollment in higher education the demand for on-campus housing is a positive development and helps those financial problems that universities/colleges are facing.
Quotes That Make Us Go Hmmm
"If you don't know your history, then you don't know anything. You are a leaf that doesn't know it is part of a tree." Michael Crichton.
"The ideal subject of totalitarian rule is not the convinced Nazi or the convinced Communist, but people for whom the distinction between fact and fiction (i.e. the reality of experience) and the distinction between true and false (i.e. the standard of thought) no longer exist."  Hannah Arendt.
Books Recommended by Our Readers
"War on the Run: The Epic Story Robert Rogers and the Conquest of America's First Frontier." John F. Ross.
"Distant Rumble". GT Long. 2022. Lulu Publishing.
Talk To Us
Keep your raves, laurels, rants and darts coming. Send them to us at david@ruralinsights.org. We love to read them. 
About Us
Rural Insights connects policy, information, news and culture to raise topics and stories/information you might have not seen or overlooked. We bring you original writing from Rural Insights and other researchers, change makers, and storytellers, as well as our latest research and analysis.
Like Whispers?
If so, please forward it to your friends, and let them know they can sign up here or on our website: www.ruralinsights.org.
TWITTER: Follow us @ruralinsightsUP.