Rural Whispers, Noise & Rumors: July 20, 2020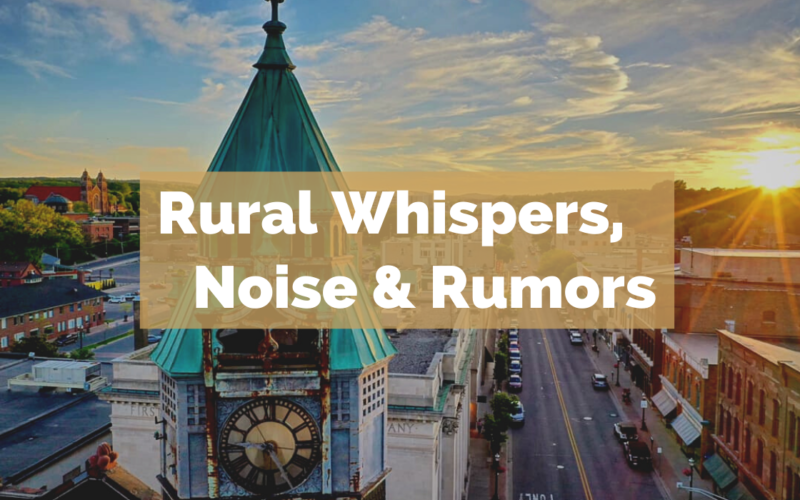 Upper Peninsula's Gogebic County is a New National Bellwether County for 2020 National Elections: This small county voted for President Trump in 2016, then voted Democratic in 2018. According to Axios, "A national think tank, Third Way, is out with "Bellwether Counties 2020," isolating 21 counties in the swing states of Michigan, Pennsylvania and Wisconsin." It is reported that the counties listed are the best indications leading up to the elections on November 3rd.  
In Michigan, in past elections, Macomb county was THE national bellwether county to watch. The Third Way says that Gogebic County should be watched very closely in this election. It is one of the 21 counties in battleground states, listed above, to watch in this Fall's election. 
So who knows how all these predictions and indicators go, but it is really interesting that one of the Upper Peninsula's counties is now a national indicator.  
Congrats to Gogebic County!! We will be watching you.  
Propane in the UP and Line 5: We all have been reading media reports about Line 5 litigation and political positioning. Here is some data from the UP Energy Task Force appointed by the Governor: The report tells us that the UP population is about 300,000, with about 130,000 households. The report data says that about 18% of these households use propane, 58% use natural gas, 10% use wood, 9.5% use electric and the rest use other means or no means at all. Seasonal homes make up a portion of those percentages. Just some facts to consider as Line 5 gets debated downstate. The Governor's UP Energy Task report is online at www.michigan.gov/upenergy/taskforce. You can find lots of data and facts on this issue on this site. 
Non-Michigan Automobile License Plates Buzzing Around UP: We are hearing from Whisperers from all across the UP that they are seeing what appears to be a record number of cars with out-of-state license plates. They are up here spending money and seeing our beautiful Upper Peninsula. Hopefully they are wearing masks and doing the appropriate social distancing. Let us know what you are seeing in your UP town. Masks? Stores and customers complying with the new Michigan "mandatory mask" regulations? Let us know.  
A PROPOSED VETERAN TRIBUTE IN THE UP:
The McGoff Carillon was dedicated on the NMU campus on August 8, 1980. A plaque on the Carillon indicated the gift for the carillon came from Mr. and Mrs. John McGoff. It was one of two carillon's on campus–one up campus by the Jamrich Instructional Building (not part of  the McGoff carillon) and the McGoff carillon down campus outside of the Northern Center.  Recent protests and complaints from students, faculty/staff and alumni caused the university Board of Trustees to order the plaque removed due to McGoff's ties to the former South African apartheid government.  
The former McGoff Carillon plays music generated from the up-campus carillon at the JXJ building. This carillon was donated by a different donor in recent years. 
Whisperers are suggesting renaming the former McGoff carillon: "The NMU Veterans Carillon". They want to dedicate it to NMU alumni veterans for their service in the US military. They want to install new electronic and virtual technology that would list the names of every NMU alumni who served in the U.S. military since NMU was founded in 1899–veteran names could be electronically added every year into the future. State-of-the-art equipment makes it possible to use this kind of equipment in UP weather. It would be a great tribute to NMU veterans, plus it is right next to the NMU Veterans Rock which is 25 feet from the carillon. The Barracks Boys historical marker was 50 feet on the other side of the carillon. The NMU Veterans Carillon setting would be an excellent gathering place for NMU veterans now and in the future. It would remind visitors, students and staff of the importance of military service in defense of our nation and the service and dedication of veterans.  
QUOTES (That may make us think):
"This pandemic could shape the world, much as WWII and the great depression did." David Leonhardt, NYT.
"We've seen two years' worth of digital transformation in two months." Satyn Nadella, CEO, Microsoft.