Whispers, Noise & Rumors: May 4, 2020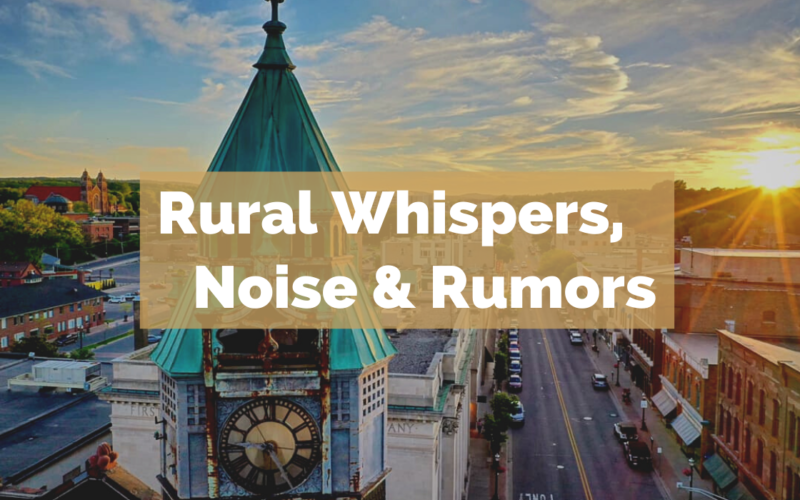 Rural Whispers, Noise & Rumors is a weekly column that gives you the inside scoop on the rural happenings in Michigan's Upper Peninsula.
State Budget Cuts Due to Tax Revenue Losses: With the announcement this week that the national economy has shrunk in the first quarter by almost 5%, Michigan is working on announcing its revenue losses on May 15th during the statutorily required Revenue Estimating Conference for the legislature by the Governor and the Treasury Department.
Policy whisperers are saying that the current fiscal year, 2020, will see a decline of approximately 10.5%, $2.6 billion. That is Billion. Fiscal policy experts believe that the next fiscal year 2021 which begins October 1, 2020 will see a 12.3% drop in tax revenue or $3.1 billion. Followed up fiscal year 2022 with a 8.1% drop in state tax revenue or $2.1 billion.
State revenues include an increasing amount of funds from the federal government. These federal funds are allocated for specific purposes and cannot be used for other purposes.
These increased federal allocations have been happening at the same time as a reduction of state discretionary dollars. Estimates are that these discretionary dollars have dropped from 40% of the state budget to less than 20%. (CRC)
Those are record drops in tax revenue and the burden of those cuts will most likely be felt in local governments, school districts, higher education and human services. These will be major, major cuts in state aid to all.
Time to Revisit the "Dark Stores" tax issue? With these record breaking losses in tax revenue is it time for the state legislature and the courts to revisit the dark stores issue. This big business tax loophole is costing local governments and taxpayers millions and millions of dollars in revenue during a time that the funds are very needed due to state budget cuts. The dark stores deal is great for big box business but those losses in tax revenue due to these tax cuts for dark stores will be felt by taxpayers even more now because of the expected state cuts in state aid.
Rural Capital Investment and Debt Load Long Term Impact: Some whisper that we will see "capital investments delayed in rural areas and that could have a significant financial impact. Increased debt due to loans taken out during this period will cost some organizations the ability to borrow more or come close to violating bond covenants they currently have. The bond violations could then trigger penalties or force partnerships that might not be in the best interest of that community or facility." (Dennis Smith). More to come on this.
Summer Festivals and July 4th Fireworks in the UP: Tell us about what is going on in your UP community. What has been cancelled that takes place during the summer in your town? Have your town's public fireworks celebration been cancelled? All will have a large economic impact on each local community. What is your estimate of the impact of summer cancellations in your town? Email your info to david@ruralinsights.org.