State Budget Deficit Projections, Feds Sending Dollars to UP Airports, and Some Interesting Wealth Inequality Facts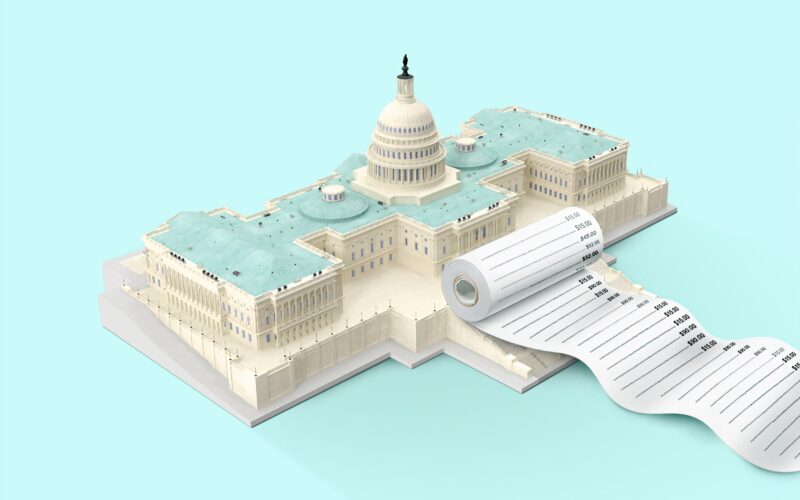 State Budget Deficit Projections and FY 20/21 Budget
Budget forecasts for Fiscal Year 20/21 are not as bad as originally thought by state officials.  The Michigan Department of Treasury and Management and Budget joined in a presentation to the legislature with the Senate and House Fiscal Agencies to let lawmakers know what kind of revenue they can expect next fiscal year beginning October 1, 2020.
State officials said that increased revenue forecasts are based on people spending more on taxable goods like computers for their kids in school, cars and home improvements.
Also, the US government supplemental weekly unemployment benefit of $600 weekly and the $1200 checks for Paycheck Protection Programs added $43 billion to Michigan's economy from April thru June 2020.
Governor Whitmer's funding priorities include education, public safety, municipalities and public health, according to Michigan Department of Management and Budget Director Chris Kolb.  
Meetings now begin between the Whitmer administration and the legislature to craft budget bills for debate and passage in coming months.
In May, the Whitmer administration and the legislative fiscal agencies projected a combined $6.3 billion shortfall in the state's two main funds over this fiscal year and next. They revised that deficit downward, to $3.4 billion. 
Craine News reported (8.23.20) that DMB Director Kolb reported that: "This is good news because we can carry forward these improved revenues to help us avoid major cuts in fiscal year '21."
They also reported that "Michigan still faces $4.2 billion less in revenue over the next two budget years than was estimated before the coronavirus pandemic hit." Kolb also stated that "These are large revenue losses that will require difficult decisions without additional federal aid, especially in fiscal year '22. Tough decisions will still be required in the next five weeks."
Hopefully this all means good news for Upper Peninsula school districts, local governments, universities and colleges and other public institutions that receive state aid.  
Feds Sending Dollars to Some UP Airports
The US Department of Transportation is sending federal funds to the airports in Delta County, Marquette County and Dickenson County. 
The Iron Mountain Ford Airport is getting $3,067,462 for runway and other surface rehabilitation.  Marquette's Sawyer Airport will receive $3,786,194 to improve utilities and building expansion. 
Delta County's airport will get $1,848,736 to install a generator and repair runway lighting.  Other Michigan airports are also receiving funding for various expansions and repairs.  
Rumors continue that announced airline service reductions due to passenger loads due to COVID issues will include less flights and less aircraft to regional airports like those in the UP.  
Will we see reductions in flights in the future and will that force airport consolidations in the UP?  
Some Whisperers are asking whether we in the UP will continue to have the good fortune to have five regional airports as airlines restructure resulting in less airplanes going to fewer airports around the United States–including in the UP.
No one seems to know except the airlines corporate leaders. Time will tell. No changes seem to be happening in the short term, but longer-term changes are not yet known. More to come.  
Some Interesting Statistics Sent to us by a Reader
"One in five Americans have zero net worth or are in debt and owe money."
"US wealth disparity is the greatest of any advanced country in the world: the richest 1% hold more of the nation's wealth than the bottom 90%."
"Three individuals (Jeff Bezos, Bill Gates and Warren Buffet) have more personal wealth that the bottom half of Americans combined. Three people have more money than 165 million of us."
Quotes (that make you go hmmmm)
"Invest in the effort, not the result, and you will feel better."  Albert Camus.
Books: Do you have one to suggest to us and our readers?
Please send us the title, author name and publication date. Send them to david@ruralinsights.org.
None of the book suggestions we will publish are endorsements of the book or the author, just suggestions for you to consider.
Recent Suggested Books by Readers:
"Anxious People" by Frank Backman. 2020.
"How to Lead: Wisdom from the World's Greatest CEOs, Founders, and Game Changers" by  David M. Rubenstein. 2020.
What's On Your Mind?
Tell us what you would like to see us research and write about in Rural Insights.
Are there issues or ideas that you think are important to the Upper Peninsula that we should explore? We can't guarantee that we will research every issue or idea that you send us, but we will take a hard look and see what we can find out, including if there are enough data and facts for us to publish.
Let us know what you are thinking about. Send your ideas, issues and thoughts to david@ruralinsights.org.
We'd love your feedback. Please email your thoughts and suggestions to david@ruralinsights.org.