Stormy Kromer's New CEO, Upper Peninsula Slogan, Transparency in Public Organizations, UP University Board Openings, and Finnish Delegation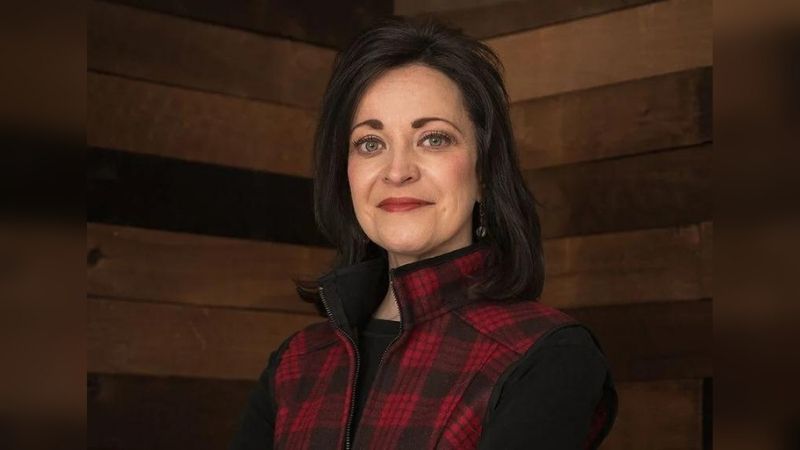 This Week in Rural Insights
Don't miss the article this week by Dr. Russ Magnaghi–Buffalo in the Upper Peninsula. A very interesting article by one of the very best historians in the UP. 
Don't forget to also follow us on Facebook and Twitter.
Upper Peninsula's Stormy Kromer New CEO
The western Upper Peninsula's Stormy Kromer Corporation named a new CEO–Gina Jacquart Thorsen. She also will serve as its parent company CEO–Jacquart Fabric Products.
Go to our Podcast/Video tab and you can watch the podcast that we did with her recently. It gives a fascinating look at who Gina Thorsen is and what is going on at this UP company.
Since 2017 Stormy Kromer has experienced over 90% growth. It is a major brand not only in our region, but nationally. 
New Brand or Slogan for the Upper Peninsula
What ideas do you have? Send them to us and we will publish them. What phrase best describes what the Upper Peninsula is today and what it will be in the future? 
How about: "The Technology Coast of Michigan?"
Transparency in Public Organizations
We have had many of our readers suggest that they had questions about transparency in the NMU Foundation's choice for the company selected to be the master developer of the former Marquette General Hospital site in Marquette.
Transparency in Michigan is controlled by the Freedom of Information Act (FOIA) and the Open Meeting Act (OMA), which applies to all public organizations. The NMU Foundation is NOT a public organization, it is a Michigan nonprofit organization and therefore not subject to these two public acts.
Under Michigan law, nonprofit and for-profit organizations are not subject to the Freedom of Information Act nor the Open Meeting Act. 
Therefore, the NMU Foundation can keep its selection process and everything else secret–they do not have to disclose this information under these acts, unless someone can find an exception listed in the FOIA and OMA. 
The City of Marquette (and all cities in Michigan) IS subject to these two acts, as is Northern Michigan University. Neither of them were in charge of the selection process. Interestingly, the legislature and the governor's office are exempt from the Freedom of Information Act..
Want to Serve on an Upper Peninsula University Board?
Northern Michigan University, Michigan Technological University and Lake Superior State University will each have two Board of Trustee seats up for appointment by Governor Whitmer this December.
The Michigan Constitution sets this process in place and requires two seats to be filled or refilled every two years. She can reappoint the current trustees or she can appoint someone else. If you are interested, go to www.michigan.gov and find the correct tab for the application process.
You can also call the Governor's Regional Office in Marquette or in Lansing to get an application. This is the time to start exploring the opportunity if you are interested. 
Finnish Delegation Visits MTU and FU
A delegation from Finland was in Houghton last week to visit Finlandia University and Michigan Tech University. The purpose of the trip was to increase collaboration between Finland and Michigan.
The UP trip will focus on forest bio-economy and marine economics. The delegation also visited southeast Michigan to discuss business development. The meetings focused on opportunities for Michigan businesses to enter the European Market.
Forgiveness of Student Loans
The debate continues in Washington and Lansing about how much to forgive. Michigan higher education students have an average of $36,000 in student debt. 
Many are suggesting that only that debt incurred from enrollment in state institutions be forgiven, while others are saying that forgiving the entire student debt for all students will be an economic stimulus.
What do you think?
Facts From the World Around Us
Percent of U.S. adults who have trust in the electoral process, by generation:
Baby Boomers: 53%

Gen X: 49%

Millennials: 43%

Gen Z: 25% (!)
Quotes That Make Us Go Hmmm
"Choose good parents, and be born in Ohio." Wilbur Wright responded when someone asked him what the secret was to his success. 
"The world exists only in the merit of the person who restrains him or herself at the time of an argument." The Talmud. Chullin 89a.
No Whispers Next Monday
It is a holiday–Memorial Day.
Talk To Us
Keep your raves, laurels, rants and darts coming. Send them to us at david@ruralinsights.org. We love to read them. 
About Us
Rural Insights connects policy, information, news and culture to raise topics and stories/information you might have not seen or overlooked. We bring you original writing from Rural Insights and other researchers, change makers, and storytellers, as well as our latest research and analysis.
Like Whispers?
If so, please forward it to your friends, and let them know they can sign up here or on our website: www.ruralinsights.org.
TWITTER: Follow us @ruralinsightsUP.