Sweating it Out: The U.P. and the Growing Popularity of Saunas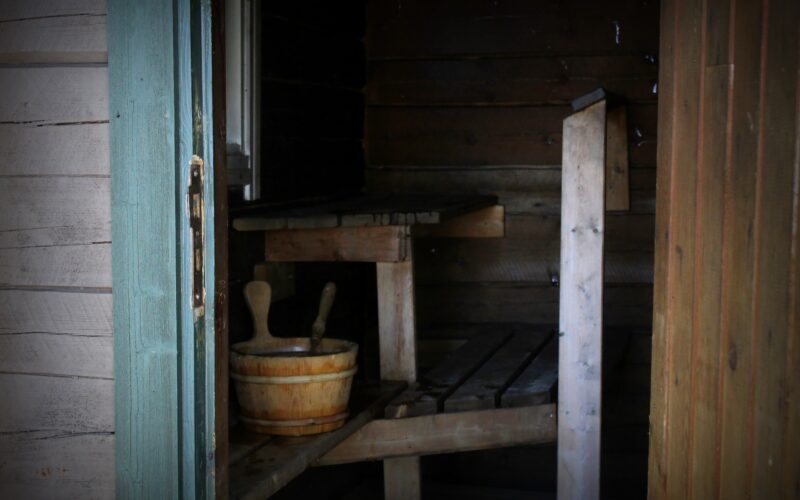 While the health benefits of saunas are trending, the folks of the UP remain ahead of this movement with a rich sauna tradition dating back to the area's original Finnish immigrants. It should be mentioned before you even read this article that the word sauna is pronounced as SOW-nuh, with emphasis on the first syllable. Get onboard, folks.
Saunas are becoming increasingly popular around the world. Traditionally heated with wood or electricity, these small rooms are designed to create a dry, hot environment that promotes sweating and relaxation. While many consider saunas a recent trend, they have been around for centuries and are an important part of many cultures. In the Upper Peninsula of Michigan (U.P.), saunas have a long and fascinating history that is still very much alive today.
According to a report by IBISWorld, the sauna industry in the United States has grown at an annualized rate of 3.7% from 2016 to 2021, generating $2.2 billion in revenue in 2021. The report attributes this growth to increased awareness of the health benefits of saunas, as well as rising disposable incomes and a growing interest in wellness activities.
The sauna tradition in the U.P. dates to the area's Finnish immigrants, who brought the practice when they arrived in the late 19th and early 20th centuries. Finland has a deep sauna culture, and many Finnish immigrants who came to Michigan were already well-versed in the art of sauna bathing. So they introduced the practice to their new community, and it quickly took root.
In the early days, most saunas were simple structures made from rough-hewn logs. These saunas were usually located near lakes or rivers, so bathers could cool off in the water after their sauna session. They were heated with wood-burning stoves, and many Finnish families would spend hours each week chopping wood to keep their saunas warm.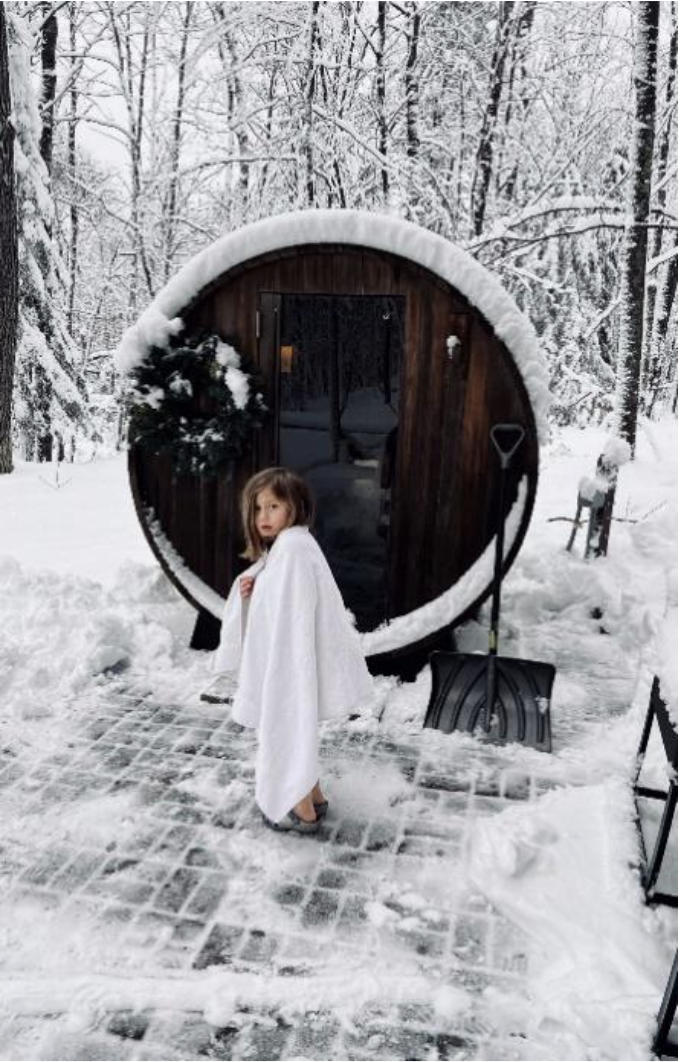 Over time, sauna design evolved in the U.P. Many families built dedicated saunas on their property, complete with separate dressing rooms and showers. Some even added electricity to their saunas, heating them with electric stoves rather than wood-burning stoves. Despite these changes, the basic principles of the sauna remained the same. It is a place to relax, sweat, and connect with family and friends.
The popularity of saunas is not limited to the U.P., but more people are discovering the many benefits of regular sauna use. A survey conducted by the American Institute of Architects found that saunas were the second most popular special function room among homeowners in 2019 after exercise rooms. The survey also found that the demand for saunas increased over the previous five years.
Ron Eilola was the first in the U.P. to begin making barrel saunas and made his craft into an exact science. In 2012, he opened The Sauna Guys as a small family-owned business outside Baraga, MI. They hand-build saunas with western red cedar and deliver fully assembled saunas for customers' enjoyment. Since their launch in 2012, The Sauna Guys have seen sales double year over year until they reached their cap of 200 saunas annually. Today, Ron's cousin Randy Maki carries on the family business with his two sons, manufacturing and setting saunas throughout the U.S.
Newly founded Esjay Saunas, recently launched out of Kingsford, Michigan, manufactures custom mobile saunas and traditional saunas as well as offers mobile sauna rentals. Storm Juntti, the founder of Esjay Saunas, aims to spread the sauna tradition, helping others experience the great relaxation and health benefits of sauna bathing. While saunas are nice in the privacy of your own home, Juntti promotes the Finnish tradition of saunas as a social gathering place for family members, friends, and colleagues to come together to relax and socialize. This is where his mobile sauna really comes in handy. "Bringing a sauna to your next event can make it the highlight of the night," shared Juntti. "There are endless options [that you can do] with a mobile sauna."
Mobile saunas are particularly popular in areas where traditional saunas may be more challenging to come by, such as urban areas or areas without easy access to natural bodies of water. In addition, mobile saunas allow outdoor enthusiasts, such as hikers and campers, to enjoy the benefits of a sauna in a natural setting. Esjay Saunas offers compact sizes to fit a couple of people or a larger size for social events.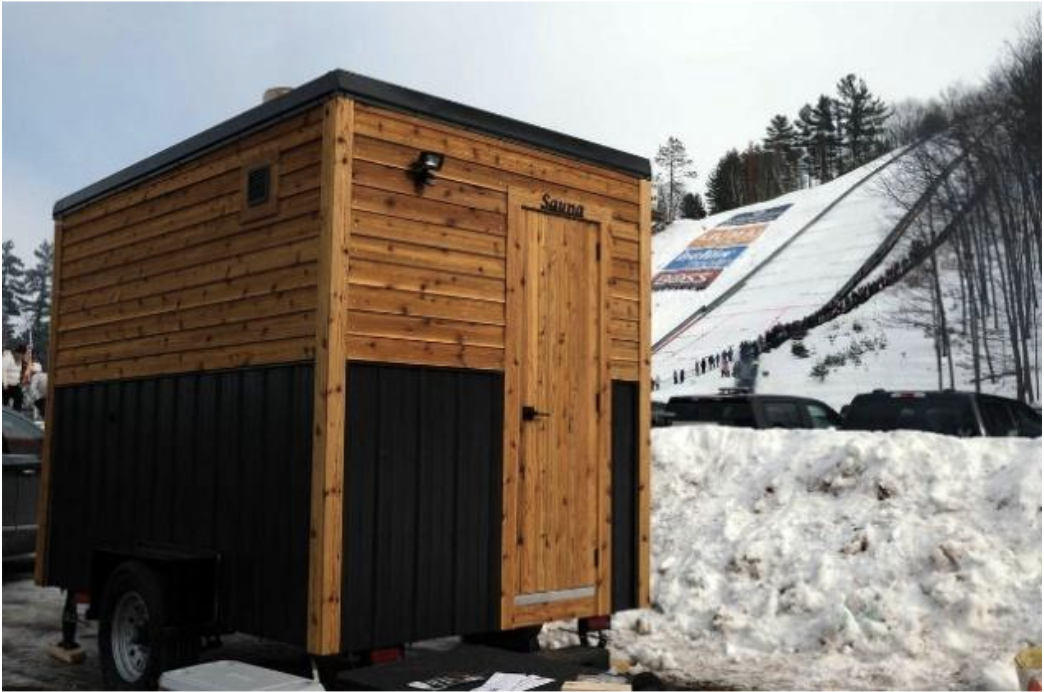 One of the key benefits of sauna bathing is relaxation. Spending time in a sauna can help reduce stress, promote relaxation, and improve sleep quality. Saunas also have a number of physical benefits, including improved circulation, reduced inflammation, and better skin health. Regular sauna use has even been linked to a reduced risk of certain health conditions, including heart disease and dementia.
Despite all of the benefits, saunas are not for everyone. People with certain health conditions, such as high blood pressure, should avoid sauna use. However, for those who do enjoy sauna bathing, the experience can be incredibly rewarding. In the Upper Peninsula of Michigan, saunas are an important part of the region's culture and history. They are a reminder of the area's Finnish roots, and a testament to the enduring appeal of this ancient practice.