Taking a Holiday Break, Looking Into 2022 in Michigan, and Child Care Tax Credit Lapses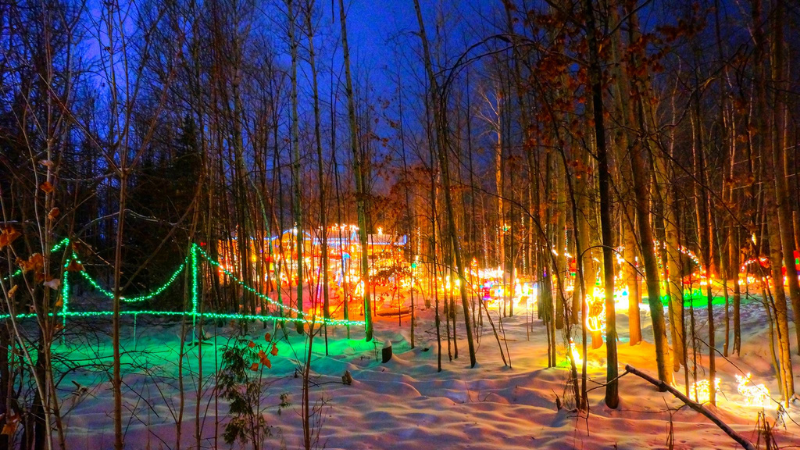 Photo: Vandenboom Street, Marquette (2013) – Justin Carlson
Taking a Holiday Break
On Wednesday we will be publishing a holiday special: "Christmas Comes to the Upper Peninsula" by Dr. Russel Magnaghi. This article gives a history of Christmas in the UP and the holiday traditions various immigrant groups practiced, which have all influenced how people celebrate Christmas in the UP today.
Following this, we will not be publishing any more articles until after the New Year. Whispers and our other articles will appear in January.
As we head into a holiday week, let's all remember to spend time with our family and to reach out to those who may be carrying burdens we do not know about. Also reach out and support during this holiday season those with mental health issues–they need our love and support. For many this is a difficult time to be alone and carrying personal burdens.
If you are a veteran, this is a good time to reach out to buddies and make sure they are okay and find out if they need any help getting through this season. Reach out to your neighbors who might be alone during this time.
We hope you enjoy your holiday and have a joyous new year celebration. Be safe, healthy and strong.
Looking Into 2022 In Michigan
Now is a good time to think about what may be happening in Michigan as we enter 2022. One thing we know is that we will have reapportioned legislative and congressional districts which will mean new boundaries for both in the Upper Peninsula. A commission was established by a vote of Michiganders in 2018 that created an independent citizen commission to accomplish this task. In 2018 this constitutional amendment was passed by our citizens by a two to one margin. Maps are being debated and public input sought. Keep your eye on this as it will impact all of us directly in the Upper Peninsula.
We have been hearing from UP Whisperers in the past year about some things they would like to see the legislature and the Governor address in 2022. Many wanted a review of the 1992 term limits statutes and wanted them made longer than the 6/8 year limits on state Senators and Representatives. Some wanted outright repeal.
We also heard a lot about the problems with the funding of campaigns in Michigan and folks wanted campaign finance reform and more financial transparency in the campaign finance area.
There were many comments supporting making the governor's office and the legislature subject to the Freedom of Information Act. Michigan is only one of two states in the nation who exempt the Governor and the Legislature from FOIA. We also heard from some that they wanted more transparency on how the various boards of trustees of our 13 state universities function and to fix in the constitution the exemption to Open Meetings Act that was a result of a Michigan Supreme Court decision years ago. This greatly impacts searches for university presidents and the day to day functioning of the boards. Yoopers were concerned about secrecy in all levels of government. More transparency wanted.
Of course, many of our neighbors still are concerned about inflation, wages, COVID, health care, housing and child care.
There were several other issues raised but we will cover those in future editions of Whispers. Still time for you to jump in and let us know what you want addressed in 2022. Let us know.
Child Care Tax Credit Lapses
The last check from the federal government to families for child care was expected to go out December 15th unless the government extended the program which will require a vote of Congress and a Presidential signature.
Experts say that without the program, approximately 10 million children will fall deeper into poverty. This program provides $3,600 for children 5 and younger and $3,000 for those 6 through 17. This tax credit went directly to families each month. The pre-pandemic maximum was $2,000 per child for those qualified.
As we go to press there is no word on any agreement on this tax credit for children.
Quotes That Makes Us Go Hmmm
"There is no more vicious enemy than a man you once called friend." Martin Crus Smith.
How Are We Doing?
We are eager to have your thoughts about this newsletter and our articles, podcasts, videos and research. What should we be covering in this newsletter and in Rural Insights that we aren't currently? What are we getting wrong? Please send them to david@ruralinsights.org.
Like Whispers?
If so, please forward it to your friends, and let them know they can sign up on our website: www.ruralinsights.org.
WE REPORT, NOT ADVOCATE.
 FACTS, DATA, INFORMATION AND 
 RESEARCH.