Tax Abatements and Incentives for UP Businesses, Marquette and Sault as Launch Sites, Minimum Wage Debate, Apollo Acquisitions, and UP University COVID Management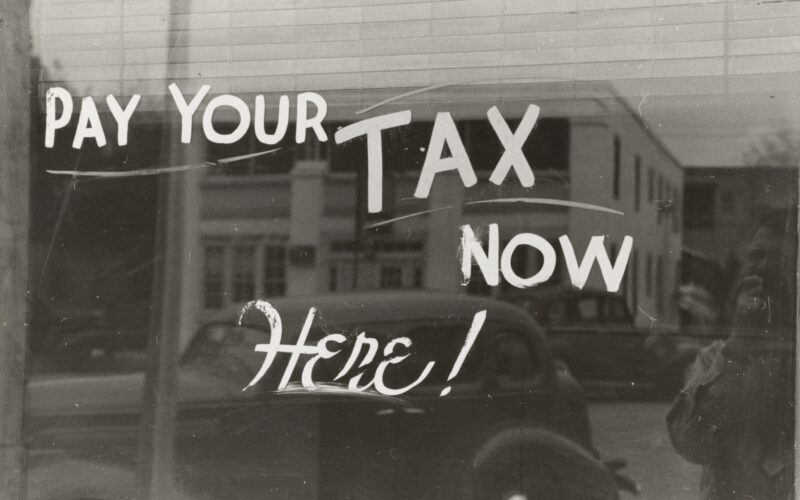 TAX ABATEMENTS AND TAX INCENTIVES FOR BUSINESSES AND IMPACT ON LOCAL ECONOMY AND LOCAL GOVERNMENT BUDGETS
We have heard from many Whisperers that they would like to hear more about what UP businesses are getting tax abatements and tax incentives to expand or open new/existing businesses.
They want more detail and analysis. We are taking a look at this issue. A repeated suggestion is that local governments have a place on their websites that permanently lists a running tally of which businesses received these tax abatements and incentives.
One thought is to add to the list not only the dollar amounts but the name(s) of the individuals who own the business, the number of employees each business has in the city or county where they are employed, what wage levels (minimum wage and higher for jobs provided), impact on local economies and are they living up to the terms of the tax abatements and tax incentives given.
Also what state incentives have been given to the business–from the Tax Tribunal, MEDC, etc.
MARQUETTE AND SAULT STE. MARIE AS LAUNCH SITES
Waiting for more news on what is happening with the recent announcements about these launch sites.
Sault Ste. Marie City Manager Brian Chapman mentions what is happening in the Soo on this project in his recent video interview with me. Go to our Videos tab on our website and take a look.
MINIMUM WAGE DEBATE AND THE UPPER PENINSULA ECONOMY
No opinions here, just some data and facts for you: We have all been hearing the national debate about raising the federal minimum wage to $15 an hour being phased in.
The federal minimum wage is $7.25 an hour, and has been at that rate since 2009. We thought we might provide some information about the Michigan minimum wage and what various proposed hourly increases would mean in salary.
Might help us all as we do our own personal analysis of what we think about minimum wage being raised at the federal level and the state level. This all has an impact on individuals, small and large businesses, non profits, etc., which are part of our economies throughout the UP.
Michigan minimum wage for 2020 was $9.65. It was due to increase to $9.85 an hour in 2021, however, but Michigan state law has a caveat to automatic annual increases. If the unemployment rate exceeds 8.5% in a given year, the state's minimum wage stays the same as it was the prior year. (SPM Newsletter, 2.5.21).
Thus, no increase in 2021.
As you look at the issue/debate, here is what each minimum wage equals for monthly and annual salaries:
Hourly Wage Weekly Salary (40 Hours) Annual Salary
$7.25 (federal) $290 $15,080
$9.65 (state) $386 $20,072
$10.00 $400 $20,800
$15.00 $600 $31,200
APOLLO AND LIFEPOINT MAKE MORE ACQUISITIONS
As we have written before in this column, it is important to know who owns our health care systems/hospitals in the UP and how this ownership may impact the provision of health care across the UP. Many (but not all) hospitals in the UP are owned by the for profit health group in Tennessee called Lifepoint. Lifepoint is owned by a New York hedge/management fund called Apollo. Apollo is in the business of making investments that make their investors money. It appears that Lifepoint is again in the business of buying up more hospitals across the US to add to their portfolio. Lifepoint currently owns approximately 80 hospitals–mainly in rural areas.
Lifepoint/Apollo is negotiating another purchase.. This time a health system with approximately 30 hospitals in six states. It is called Ardent Health Services and its corporate headquarters is also, like Lifepoint, is in Tennessee.
Ardent has 4,384 licensed beds across the 30 states and has 26,000 employees. It recently has $4.4 billion in revenues.l
After the purchase of Ardent, Lifepoint would be creating a health system worth more than $10 billion, including debt.
Private investors and private equity firms own a big chunk of US hospitals. These for profit organizations/businesses own about 24% of the $1.2 trillion health care sector. According to the American Hospital Association non profit organizations operate more than half of the nations hospitals. The remaining hospitals are government owned.
Does all this have an impact on provision of health care in the UP and how does it impact the provision of services by both for profit hospitals and not for profit hospitals. Your thoughts? Let us know. We just thought you might want to know more about what is going on with the health care sector in our wonderful Upper Peninsula.
UP UNIVERSITIES AND COVID MANAGEMENT
Several local and state news outlets have mentioned the success of the four Upper Peninsula private and public universities have done in management of COVID on their campuses. Kudos to all of them and to the local health departments for a job well done protecting our region and our campuses.
BOOKS (RECOMMENDATIONS FROM OUR READERS)
"These Truths–History of the United States." Jill Lepore. 2018.
"How Democracies Die." Daniel Ziblatt and Steven Levitsky. 2018.
QUOTES (that make you go hmmm)
"No matter how offended you feel, the answer to speech is not knives, it is more speech." The Economist. 11.7.20.
"As in private life, respect and civility go a long way in international relations." Josef Joffe.
"Don't use the good scissors." My mother, Marianna.