Thanksgiving Recollections, Concerns About Inflation, InvestUP Adding Lobbying Power, and a Big Loss for NMU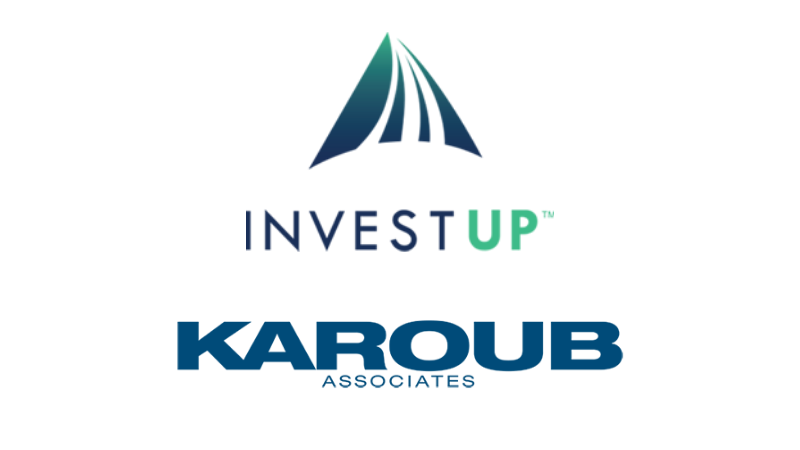 This Week in Rural Insights 
This Wednesday we'll be publishing another episode of the Rural Insights Podcast. In this episode, David Haynes talks to Brigitte LaPointe, CEO of the Keweenaw Bay Indian Community, a position she was hired for back in June of this year. Previously, LaPointe served as Director of Strategic Initiatives for Upper Peninsula Health Plan in Marquette.
Don't miss this podcast Wednesday, and remember you can subscribe to our podcast channel on any major podcast service, or on the Rural Insights YouTube channel!
Thanksgiving 2021 Recollections
Families had lots to be thankful for this year. Shared stories of COVID survival and families and neighbors helping each other. We also had sad stories of friends and family who did not survive this past year or suffered greatly.
Families have survived uncomfortable conversations on difficult and controversial topics over Thanksgiving dinner. We have all gotten by the Thanksgiving late afternoon food bloating and food coma. We have passed on leftovers to guests as they left the family gathering after watching the Lions lose. 
All is good in the Upper Peninsula and in America–at least for the day. 
Issues of Concern and Worry Among Our Neighbors in the UP
National polling from this week shows that Americans are having increasing concerns about inflation.
We have been asking our subscribers to tell us their concerns in the Upper Peninsula as we look ahead. While not a scientific poll, we are hearing repeated concerns about inflation, but also about child care costs, wages, and affordable housing to purchase and rent. We are hearing this from subscribers from across the Upper Peninsula. 
Please continue to let us know what you think the most important issues are confronting the Upper Peninsula in the coming years. We want to hear from you. Email us or text us.
InvestUP Adding Governmental and Lobbying Power
InvestUP is an economic development and business advocate organization that works throughout the UP. It hired Marty Fittante as its Executive Director. Mr. Fittante is a former Republican staffer in the Michigan Senate. He hired Republican operative Steve Arwood as a consultant to InvestUP. Mr. Arwood has served in two Republican gubernatorial administrations and is the former head of the MEDC. Mr. Arwood has the respect of many on both sides of the partisan aisle and brings lots of governmental experience to the table. 
InvestUp recently announced they are now hiring a major power lobbying firm in the State capital–Karoub Associates. They are very respected on both sides of the aisle and have been involved in state public policy for decades. 
InvestUP also recently registered with the state as a lobbyist organization and Mr. Fittante registered as its lobbyist agent on behalf of InvestUP. 
Nothing illegal or unethical about any of these activities. Hiring Lansing professionals is a smart thing to do and potentially very beneficial to the UP.
Whisperers are asking us why this flurry of lobbying activity? Many are asking, does it have anything to do with the Apollo/Lifepoint hospital site and pushing for state funds to tear down the property? Does it have to do with needing more professional guidance on state issues? Both?
Who knows, except for the InvestUP Board. What is clear is that InvestUP has committed funds to hire talented Lansing consultants. Nothing wrong with that either. The questions and the activity are interesting however.
A Big Loss For NMU
Jess Jones is leaving the NMU Foundation. She is an amazing talent. Served as the Director of Donor Relations and had a fantastic relationship with the donors. Jess gave the foundation grace, kindness, empathy and she is smart as hell. She will be missed by her colleagues and donors to the NMU Foundation. A great Wildcat.
There have been several really talented staff exiting the NMU Foundation recently–and some to come we are told. Not sure why, but it does make inquiring minds ask how come? 
Jess, thanks for all you have done for NMU–all of us Wildcats will miss you. Godspeed.
Quotes That May Make Us Go Hmmm
"We need to take stock of the burdens that 20 years of war have imposed on a remarkably limited share of American families. And we need to consider what it means that a large proportion of our nation's leadership has never known what it is like to face combat. Its members have never had to risk their lives carrying out decisions made far away. They do not have to bear the physical and emotional scars of battle long after the wars end." E.J. Dionne Jr. 2021. Washington Post.
How Are We Doing?
We are eager to have your thoughts about this newsletter and our articles, podcasts, videos and research. What should we be covering in this newsletter and in Rural Insights that we aren't currently? What are we getting wrong? Please send them to david@ruralinsights.org.
Like Whispers?
If so, please forward it to your friends, and let them know they can sign up on our website: www.ruralinsights.org.
WE REPORT, NOT ADVOCATE.
 FACTS, DATA, INFORMATION AND 
 RESEARCH.