This Week's Lineup, Alzheimer's Info for Veterans, University Boards Oversight, McBroom's Election Fraud Report, and Tourists Flood UP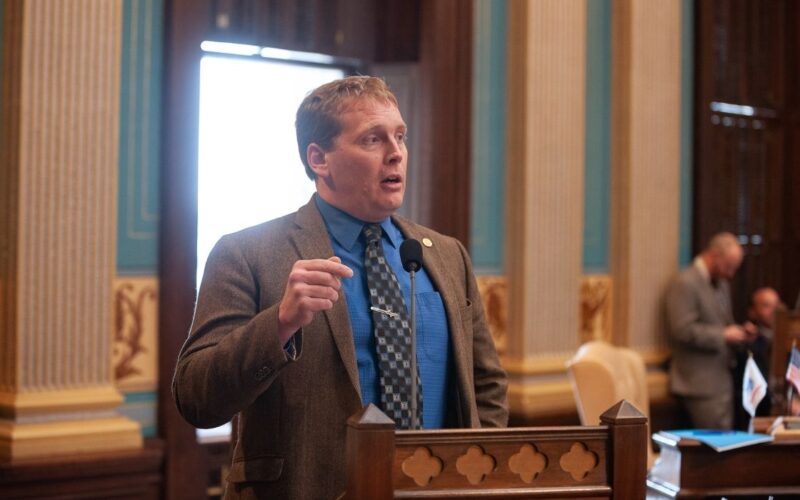 THIS WEEK IN RURAL INSIGHTS
You will find some interesting and new information of importance and of interest to people in our Upper Peninsula.
Please remember to check our website www.ruralinsights.org or our Facebook page on Mondays, Wednesdays and Fridays. This week we will feature a report on hidden homelessness in the UP by student researcher Max Steele and an overview of the Sasawin Safe Haven in Marquette and Alger counties by Maggie Morgan.
INFO FOR VETERANS
The Alzheimer's Association has an important virtual forum scheduled for tomorrow from 5pm to 6:30pm ET.
It will focus on resources available at the VA Medical Center with information about Alzheimer's and caregiver support. This is an educational event for veterans, family members and caregivers.
To register for this virtual event call 1-800-272-3900, which is the Alzheimer's Association's 24/7 helpline. They will give you a Zoom link to take part in this virtual event.
FEDERAL AND STATE PUBLIC POLICY UPDATE:
UNIVERSITY BOARDS OF TRUSTEES OVERSIGHT
We are still receiving feedback from readers about the issue of oversight by a state board of some sort to monitor what university boards are doing and not doing, conflicts of interest, spending of public money, tuition increases, partisan politics by the boards etc.
Many responses have suggested how to accomplish this, and 99% have been supportive of the idea. Most say the state legislature and the Governor should begin some sort of discussion about this issue.
We will keep you posted.
MICHIGAN SENATE RELEASES ELECTION FRAUD REPORT
The Michigan Senate Oversight Committee "conducted an eight month investigation into the election which involved 28 hours of public committee testimony and a review of thousands of subpoenaed documents." (Detroit News).
The Oversight Committee is chaired by the Upper Peninsula's Senator Ed McBroom (R-Vulcan).
The McBroom report said there was "no evidence presented at this time to prove significant acts of fraud." Also said there were election process issues for the future that needed to be addressed.
Former US President Mr. Trump then "targeted" Senator McBroom and Senate Majority Leader Shirkey, according to the Detroit News, and called nationally for his supporters to call the offices of the two Michigan Republican Senators and object to the report.
Mr. Trump said his supporters should "get them to do the right thing or vote them the hell out of office."
The Michigan Senate Majority Leader, Mr. Shirkey released a statement praising the work of Upper Peninsula Senator McBroom and his Senate Oversight Committee.
So there you have it–some national news with the Upper Peninsula in it.
SUMMER TOURISTS FLOODING INTO UPPER PENINSULA
Whisperers from all over the Yoop this week have been telling us about the thousands of tourists in their local communities visiting local tourist attractions and local restaurants. All good news for businesses throughout the UP.
They also tell us that posted signs at every local restaurant and bar all around the Upper Peninsula saying they are hiring–waitpersons, cooks, dishwashers, etc., etc.
They just cannot get enough employees to fully staff up their businesses. Same for other local retail outlets.
We are hearing reports of local businesses offering between $15-18 per hour to attract employees. We also hear that some businesses have not raised hourly wages during this summer season.
A couple of businesses have told us that if you want more employees you will have to pay higher hourly wages. Others have said they just cannot afford to pay higher wages and that many small businesses may go out of business because of this wage issue.
What is the automobile plate from the state furthest away from the UP that you have seen in the UP so far this summer?
On a personal experience level, this past Saturday we ventured out for breakfast in Marquette. Wait times were as high as 50 minutes and every restaurant we checked out was jammed.
Whew. Welcome to summer in the Yoop. Tourists welcomed.
BOOKS RECOMMENDED BY READERS
The Narrow Corridor–What makes Nations Succeed. Daron Acemoglu. 2020.
The Undocumented Americans. Karla Cornejo Villavicencio. 2020.
Do you have books to suggest to us and our readers? Please send us the titles, author names and publication dates.
Send them to david@ruralinsights.org. None of the book suggestions we publish are endorsements of the book or the author, just suggestions for you to consider.
QUOTES THAT MAKE YOU GO HMMM
"Tact is the ability to tell someone to go to hell in such a way that they look forward to the trip. Winston Churchill.
"Your goal is not to be torn down, it's to be destroyed each time by something larger than the thing that destroyed you the last time. " Austrian poet Rilke.
"Equality is the ardent insatiable, eternal and invincible meaning of democratic societies." Alexis de Tocqueville (his observation after visiting the young US in the 1830s).