Transparency Debate in Lansing and the UP, COVID Aid to UP Counties, Michigan Income Tax Trigger, & Statewide Education Podcast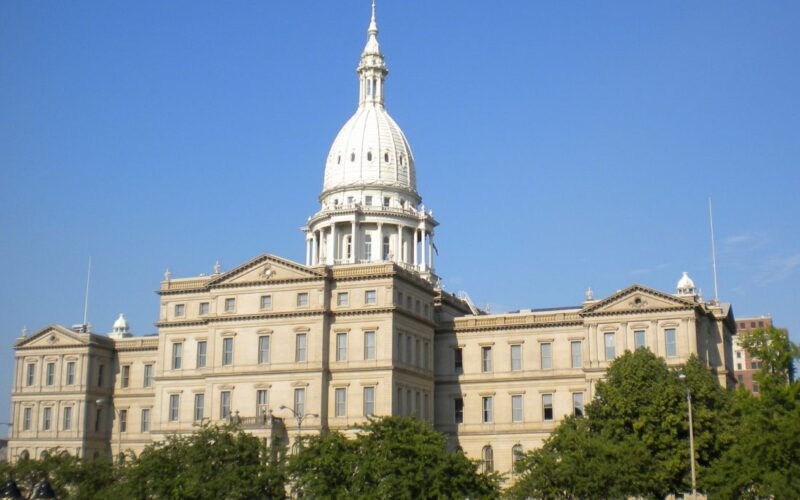 More Transparency Debate in Lansing and in the UP
Lots of legislative activity about government transparency and citizen access to information and activities of state and local governments, universities, K-12 school districts, etc.
The legislature has been debating a bipartisan proposal (Senate Bills 232-241, Sponsors McBroom (R) and Moss (D)) to make the state legislature and the governor's office subject to the state Freedom of Information Act (FOIA).
They have been exempt since the inception of this law.
This past week was Sunshine Week and was intended for all citizens to become more aware of the issues around FOIA and their rights to government information.
UP citizens who want information from the state or local governments must often file their FOIA requests to get the information.  
The Lansing State Journal recently published a FOIA  refresher. Michigan's Freedom of Information Act says all records except those specifically cited as exceptions are open to public disclosure.
It says: "FOIA permits, but does not require, a public body to withhold from public disclosure, records that fall under a list of exemptions."
The government may collect fees from citizens for copies of the information requested. This is all about transparency.
"Public bodies have a lot of latitude in how they apply the FOIA law. Some willfully provide public records when asked and without charge, rather than requiring a formal FOIA request and payment. Others routinely parse the list of exemptions in FOIA law to determine what they believe are justifiable reasons for denying access."
"The Center for Public Integrity ranked Michigan dead last in governmental accountability and integrity in their 2015 report. The state failed 10 out of 13 possible categories, including public access to information, lobbying disclosure and political financing. Michigan is also one of two states that don't subject their legislature, governor's office or both to FOIA." (Upper Michigan's Source, WLUC TV). 
Just thought you might want to know and take a look at more about FOIA citizen rights and obligations if you are interested.  Contact your legislators if you need more information as well as other sources.
Federal COVID Stimulus Bill and Aid to UP Counties
This federal legislation will bring new financial aid statewide to counties who are responsible for deciding how to spend the money. The Upper Peninsula counties will receive in total over $56 million.
The Upper Peninsula's six largest counties will receive between $7 and $13 million: with Marquette getting over $13 million; Delta, $7 million; Chippewa $7 million; Houghton, $6.9 million; Dickinson, $4.9 million; and Menominee, $4.4 million.
With the remaining smaller counties receiving a minimum of $1 million and $2.7 million:
Alger, $1.7 million; Baraga, $1.6 million; Gogebic, $2.7 million; Iron, $2.1 million; Keweenaw, $1.4 million; Luce, $1.2 million; Mackinac, $2.1 million; Ontonagon, $2.1 million; Schoolcraft, $1.5 million.
Michigan Income Tax Trigger That Will Impact the UP and the Entire State
The non-partisan Citizen Research Council published the following this week:
The State of Michigan and Michigan local units of government will receive $10.3 billion from the federal government through the American Rescue Plan Act.
A rate trigger added to Michigan's personal income tax law in 2015 will likely reduce the state's income tax rate in 2023; that could threaten the state's ability to tap into all of the federal COVID relief funding.
The rate trigger is pegged to Fiscal Year (FY) 2021 revenue, which is likely to be unusually below trend because of the pandemic. This could affect Michigan's state revenue picture far into the future.
This of course might have an impact on state revenue for Upper Peninsula schools, local governments, veteran services, universities, etc. An important development for us to monitor.
New Podcast on Statewide Education
"Beyond the Classroom," a podcast that bring guests with an established background in education to discuss overcoming learning loss, accelerating learning and re-engaging students by giving them direction over their own learning.
In the inaugural episode of Beyond the Classroom, titled "Transforming The Future Of Education Through Student Engagement And Personalized Learning," Beth Baker and Glen Taylor talk about the beginnings of Centric Learning and their challenges and experiences since.
How can educators re-engage students post-COVID? And how can school systems reduce the number of students that disengage from their lessons and eventually drop out of school altogether?
We trust they will also feature rural education challenges as the podcast progresses. We will be watching. Will keep you posted.
You can check out the podcast episode here: https://centriclearning.net/podcast/01-transforming-the-future-of-education-through-student-engagement-and-personalized-learning/
Quotes (that make us go hmmmm)
"Every serious moral philosophy, every decent legal system and every ethical organization cares deeply about intention… It's an elementary aspect of parenting, friendship, courtship and marriage. A hallmark of injustice is indifference to intention. Most of what is cruel, intolerant, stupid and misjudged in life stems from that indifference." Bret Stephens, NY Post. (This quote is from an article that Stephens wrote for his column in the NY Times and it was turned down. NY Post then published it).
"To survive, we in the media might have to become what we've always pretended to be–factual and analytical." Holman W. Jenkins, Wall Street Journal.  
Book Recommendations From Our Readers
"How To Build A Better Brain." Sanjay Gupta. 2020.