UP Cybersecurity Institute Symposium, Marquette Women in Ore to Shore Top 10, NMU Sells Property, and New Beaumier Center Website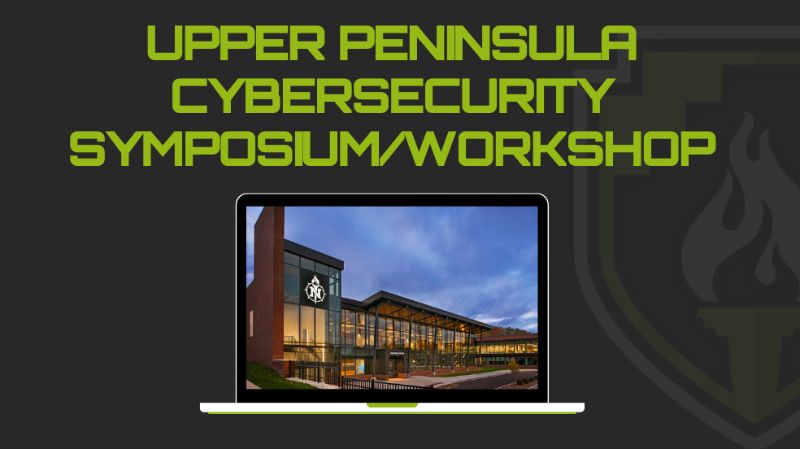 Informed Brevity
We bring you news, information and data that may be of interest to you so you can explore it more when you are ready.
The Upper Peninsula Cybersecurity Institute (UPCI) Symposium
You can attend their symposium for free from August 30th through September 1. This event is a first for the UPCI and they will bring together "multiple state, federal and civilian cyber security resources to connect with regional cybersecurity practitioners and decision makers."
There will be hands-on training and workshop activities. Contact UPCI for more information.
The event will be held at Northern Michigan University. It is partially funded by the Michigan Department of Technology and the Michigan Economic Development Corporation.
Marquette Women in Top 10 of Ore to Shore
Congratulations to Marquette's Kristy McBride and Elizabeth Sabin for placing 3rd and 7th in the Women's Division of the Ore to Shore Bike Race this weekend.
Kristy McBride was 3rd and did it in 3 hours and 1 minute in the 48 mile race.
Elizabeth Sabin was 7th and did it in 3 hours and 5 minutes. Ms. Sabin is a teacher in the Marquette Public Schools and an NMU alumna.
Quite an accomplishment by these two athletes.
NMU Sells Property
Northern Michigan University announced the finalization of the sale of Kaye House, the home of former NMU Presidents. Rumor has it that there will be more property sale announcements–think golf and gambling. More to come.
Aspiring to Get a Higher Education
We read about some research done at the Chicago Public Schools and wondered how it might be applied to Upper Peninsula K-12 schools.
The University of Chicago did this research and found that even though 69% of Chicago Public Schools freshman this year aspire to go to college, only abut 19% are likely to receive a bachelor's degree within 10 years of starting high school.
If you have some data or information that may help us look at this issue in the UP and in regional rural areas please let us know. We will be exploring this issue more in coming months.
NMU Beaumier Center New Website Connecting the UP and NMU
You can go for free to the launching of a new website created by NMU's Beaumier UP Heritage Center "that will bring together symbiotic relationship between the Upper Peninsula and NMU. The two live close together but not always in harmony."
The launching is on August 18th at the NMU Northern Center at 4 pm. No RSVP is necessary. Stop by and see more about this exciting development.
Just Because It's Legal
Doesn't mean you have to do it just because you can or because it is legal. Nonprofits are under Michigan law exempt from the Michigan Freedom of Information Act and do not have to tell the public about their activities conducted in closed sessions or behind the scenes. Transparency can be practiced by them even if it is not required by law. Can you think of any examples of this recently in the news where it would have been helpful to have some transparency?
Quotes That Make Us Go Hmmm
"A poem cannot stop a bullet. A novel can't defuse a bomb. But we are not helpless. We can sing the truth and name the liars." Salman Rushdie.
"Try to make people happy and you make them miserable. Try to make people moral and you make them miserable." Lau Tuz.
Taking A Break
We will not be publishing Whispers, Noise & Rumors on Monday, August 22nd. We will be back on schedule the following week.
We try to bring you informed brevity. We believe the only way to speak truth to power is to understand both sides of an issue.
Talk To Us
Keep your raves, laurels, rants and darts coming. Send them to us at david@ruralinsights.org. We love to read them. 
About Us
Rural Insights connects policy, information, news and culture to raise topics and stories/information you might have not seen or overlooked. We bring you original writing from Rural Insights and other researchers, change makers, and storytellers, as well as our latest research and analysis.
Like Whispers?
If so, please forward it to your friends, and let them know they can sign up here or on our website: www.ruralinsights.org.
TWITTER: Follow us @ruralinsightsUP.