UP Leader Appointed by Governor, Michigan Legislature & Last Week's Elections, Proposal 1, US Veteran Facts, Pollsters Miss Targets, & 2023 Legislature Agenda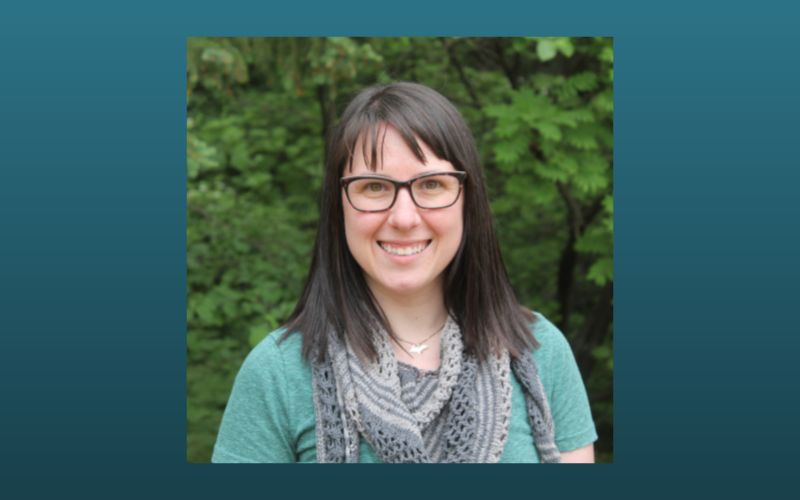 – INFORMED BREVITY –
UP Leader Appointed by Governor
Another young leader in the Upper Peninsula takes on a statewide leadership role. Victoria Leonhardt has been appointed by Governor Whitmer to represent the residents of the UP on the Rural Development Board. Ms. Leonhardt lives in Marquette, is an NMU alumna and is currently the Leadership Manager for Giving Tuesday. Exciting to see another young leader stepping up to big tasks and representing the UP. Congratulations Victoria.
Michigan Legislature & Last Week's Elections
Speaking of young leaders from the UP, the people of the 109th House District overwhelmingly elected Jenn Hill to the legislature this past week. For the first time since term limits came into effect in 1993 she will get 12 years (instead of 6) in the House if she choses. That will enable her to get more legislative experience, seniority and power – all to the benefit of the Upper Peninsula.
Congratulations, soon-to-be-Representative Hill. The last legislator to get the opportunity to get power, seniority and experience was Representative Mike Prusi of Negaunee. He was an amazing talented legislator who we have not seen in the UP since the UP. I bet Jenn Hill is talking to him about life in the House.
Congratulations to Jenn Hill.
By the way, there will be lots of changes in Lansing this coming year. The Democrats will control the House, the Senate, the offices of Governor, Attorney General and Secretary of state.
The Senate has not been controlled by the Democrats since 1983. 42% of the Senate will be women and 43% of the House will be women (according to results posted late this past week). The new Senate Majority Leader will be a woman for the first time in history.
Congratulations to All Those UP State Senators & Representatives
They all campaigned to get the votes and they were successful. They all sacrifice a lot to serve in the legislature and they deserve our thanks for their willingness to serve. We will be following their legislative activities in 2023/24.
Proposal 1–Financial Disclosure & Term Limits
Michigan voters approved Proposal 1 to amend the Michigan Constitution to change term limits. Senators and Representatives will be allowed 12 years of service, all in one house or a combination of 12 years in both houses. In addition, these legislators will have for the first time new and strict financial disclosures required. Very important development in Michigan transparency and accountability.
Should voters apply in the future these financial disclosures to the members of the elected boards of the University of Michigan, Michigan State University and Wayne State University. With all the controversies the past few years at these institutions we maybe want more than financial disclosures. More to come.
US Veteran Facts–30,000 in the Upper Peninsula
The following stats should give us all pause and concern about how we are helping or not helping our nation's military veterans:
Since 9/11, four times as many US veterans have died by suicide we have died in combat.

13% of adults experiencing homelessness are veterans.

About 15 in every 100 veterans are living with PTSD.
We are clearly not doing enough as a nation for those women and men who have risked their lives for all of us.
The NMU Center for Rural Health reports that there are over 600,000 military veterans across Michigan with 30,000 of them in the Upper Peninsula.
Once again, "thank you for your service" is not enough. It is an empty statement without more veteran services and commitment to assistance for all of our veterans in Michigan and in the UP.
Pollsters Miss Targets Again, Except…
There has been a lot in the national and state media about how far off the pollsters were this year and in fact for the last six election cycles.  There was one exception this year in Michigan–Bernie Porn of Epic MRA was right on the money! Congrats, Bernie.
Legislature & 2023 Agenda–Change to Progressive Tax–the Rich Get Richer
With the new Democratic majority in Lansing, might there be efforts to move Michigan away from the flat tax to a progressive income tax?  With recent data on increasing numbers on the rich getting richer this might be the cycle to get at this issue.
Data shows that in the last three decades the share of US wealth by the top 1% has gone from 24% to 32%. So it looks like the rich did get richer. Money buys one power. All this makes poor people poorer and rich people richer.
So let's see what the Michigan legislature and Governor have up their sleeve in 2023/24 on this issue. 
Quotes That Make Us Go Hmmm
"In matters of style, swim with the current; in matters of principle, stand like a rock." Thomas Jefferson.
"One of the  biggest risks of wealth/power is no longer having anyone around you who can push back, give candid feedback, suggest alternatives, or just simply let you know you're wrong." Chris Saca. VC.
Talk To Us
Keep your raves, laurels, rants and darts coming. Send them to us at david@ruralinsights.org. We love to read them. 
About Us
Rural Insights connects policy, information, news and culture to raise topics and stories/information you might have not seen or overlooked. We bring you original writing from Rural Insights and other researchers, change makers, and storytellers, as well as our latest research and analysis.
Like Whispers?
If so, please forward it to your friends, and let them know they can sign up here or on our website: www.ruralinsights.org.
TWITTER: Follow us @ruralinsightsUP.