UP Reps Call for Short-Term Rental Tax, Sault Tribe Chairman Resigns, NMU Foundation Announces Master Developer for Hospital Property, and Fall Ballot Term Limits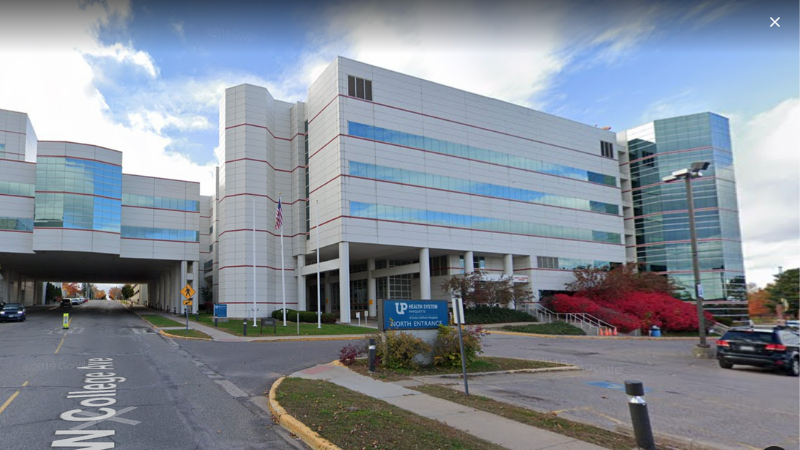 This Week in Rural Insights
This week we will feature a new podcast interview with Gina Thorsen, President and Co-Owner of the iconic Upper Peninsula company Stormy Kromer.
Of course, this company employs scores and scores of UP residents and is one of our companies that is known worldwide. Enjoy this interesting conversation–watch for it on Wednesday morning.
Upper Peninsula Reps Call for Short-Term Rental Tax to Fund Tourism
Upper Peninsula House of Representatives members requested the Commerce and Tourism Chair for taxes on short-term rentals this week.
"Representative Sara Cambensy (D-Marquette) and Representative Greg Markkanen (R-Hancock) sent a letter to Commerce and Tourism Chair Pauline Wendzel urging her to take up HB 5521 for a hearing. This legislation would allow Upper Peninsula counties to capture a 6% excise tax on short-term rentals."
Sault Tribe Chairman Resigns
Dr. Aaron Payment resigned this week, according to the Sault News. The Chippewa Tribe is one of the Upper Peninsula's largest employers. 
He was chairman of the board of directors of the Sault Tribe of Chippewa Indians, and resigned at the board's meeting on May 10.
Payment has been an elected official in the tribe for 20 years and has served as chair, vice chair and as a board member.
There has been no official statement from the board or from Payment on the reasons behind his resignation. (Sault News)
NMU Foundation Announces Master Developer for Marquette Hospital Property
As promised by the NMU Foundation, they announced their choice for the master developer of the multi-million dollar housing redevelopment project where the former Marquette General Hospital is located. They chose Veridea Group, a well-known and respected developer in the Marquette area.
Veridea's CEO is Robert Mahaney. He was a member of the NMU Foundation Board of Directors until, according to a statement, he resigned recently to avoid the appearance of conflicts of interest. He also is on the Board of Trustees of Northern Michigan University and served as its Board Chairman.
The NMU Foundation also announced that Mr. Mahaney's company was the only company to respond to the request for quotes/proposals. No comment from the foundation as to who else was solicited for a proposal or why there were no other proposals submitted. Now it is onto the Marquette City Commission and State officials for comment and action. Next steps will be very interesting. 
Northern Michigan University also announced that some of its university programs will be renting space in Mr. Mahaney's new downtown Marquette office complex. The renovated building will be housing many local and regional economic development organizations. 
Term Limits On Fall Ballot and Rural Impact
Rural areas often accumulated political power in the state legislatures because they tended to be re-elected more frequently than some legislators in urban and suburban areas. That was until term limits were voted in by Michigan citizens about 30 years ago.
Advocates of term limits list many advantages of term limits for the state today, while opponents of term limits list disadvantages that still exist today. One thing that many from both sides agree on is that term limits put legislative leaders in place with little or no experience in law making, political management or policy management. Legislators were term limited to six years (three two-year terms) in the House and eight years (two four-year terms).
It looks like a bipartisan group has succeeded in convincing the legislature to put term limit reform on the upcoming general election ballot. Legislators would be limited to 12 years of legislative service that could be served in both or either the House of Representatives or Senate.
Advocates that would allow for more legislative experience to be gathered by legislators before servicing in leadership positions and would result in more sophisticated lawmaking. More to come.
Facts From the World Around Us
"Americans are becoming less religious and more polarized." Pew
"Term limits for the US Supreme Court is supported by 66% of Americans, and 21% disapprove of doing away with lifetime appointments for them. Also, placing an age cap on justices is approved by 64% of Americans, with 22% disapproving. Binding Justices to a code of ethics: 73% approve and 11% disapprove." Morning Consult Poll, Politico. 
Percentage of Americans that use (from Pew):
YouTube: 81%

Facebook: 69%

Instagram: 40%

Pinterest: 31%

LinkedIn: 28%

Twitter: 23%
Quotes That Makes Us Go Hmmm
"No one has ever doubted that truth and politics are on rather bad terms with each other." Hannah Arendt. 
"We do not see things as they are. We see things as we are." Shemuel ben Nachmani.
Talk To Us
Keep your raves, laurels, rants and darts coming. Send them to us at david@ruralinsights.org. We love to read them. 
About Us
Rural Insights connects policy, information, news and culture to raise topics and stories/information you might have not seen or overlooked. We bring you original writing from Rural Insights and other researchers, change makers, and storytellers, as well as our latest research and analysis.
Like Whispers?
If so, please forward it to your friends, and let them know they can sign up here or on our website: www.ruralinsights.org.
TWITTER: Follow us @ruralinsightsUP.