UP Scholars, Another Yooper Moves On Up, Women and Selective Service, 2022 State Elections, and Women and Selective Service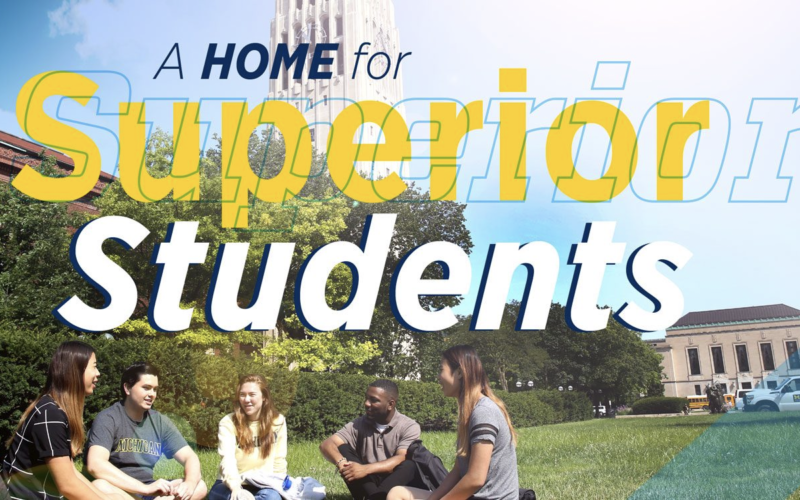 This Week in Rural Insights
On Wednesday we'll be releasing another episode of the Rural Insights Podcast! David Haynes sits down with Northern Michigan University alumni Nick Sizeland, Mitch Foster, and Brian Chapman to discuss their current roles as young leaders in three Michigan cities–their current challenges, and some of the risks they are facing.
Don't miss this new episode, and remember that you can subscribe to our podcast on any of the major podcast platforms, or on the Rural Insights Institute YouTube channel!
UP Scholars
Many high school students in the UP want to continue their education at a UP-based college or university. They have many fine options to choose from with many opportunities for scholarships at all of them.
Some of these UP high school graduates want to leave the UP to continue their education. The University of Michigan has a great opportunity for them that comes with financial assistance. This program is exclusively for Upper Peninsula high school students/graduates.
According to the U of M: "A new matching gift fund makes an exponential impact on UP Scholars, a cohort-based scholarship program that puts the University of Michigan within reach for students from Michigan's Upper Peninsula."
210 Upper Peninsula undergraduates are enrolled for the Fall 2021 semester. 
If you or your high school student are interested in applying for one of the UP Scholar spots, talk to your high school guidance counselor or call the University of Michigan in Ann Arbor and ask for admissions. Then ask to talk to someone about the UP Scholars program.
We will have more on this great opportunity for UP students in forthcoming Whispers. 
Another Yooper Moves On Up
Connie Koutouzos has been named the new President and CEO of McLaren Caro Region and McLaren Thumb Region Health Systems.
She moved to this new position from Iron River at the Aspirus Iron River Hospital. She has 30 years of experience and holds a bachelors and masters degree in Nursing from Northern Michigan University. She also has an MBA from MTU. Congrats to NMU almuna, President Connie Koutouzos. 
Women and Selective Service
Congress is expected to debate whether women should register with the selective service when it considers the fiscal 2022 National Defense Authorization Act.
Women are currently not required to register. If America ever went to war and reinstated the draft, women and men would be drafted if this bill passes.
Advocates on both sides of the political world are involved in lobbying. The House of Representatives has already approved this legislation. The Senate Armed Services Committee has also already approved the bill.
So if you have an opinion and want it heard, contact your US Senators–sooner than later. 
State Elections in 2022, One Year Away–UP District Boundary Changes–Maybe
The Michigan Independent Citizens Redistricting Commission has finalized potential maps that would create new congressional, state house and senate districts.
These new districts could greatly impact whether democrats or republicans control the house or the senate at the state level–also at the congressional level. There is a direct impact on Upper Peninsula citizens because of boundary changes.
The maps now undergo a 45-day public comment period, and then on December 30th there will be a final vote.
This commission was created by a 2018 constitutional amendment approved by the voters. If interested, go online and take a look at the maps, then contact the Michigan Independent Citizens Redistricting Commission.
You can have a voice on what your home district looks like for the next 10 years. Be an active citizen and take a look.
Making More Child Care Assistance
In a move that should help child care centers keep qualified and talented staff, Governor Whitmer launched the Child Care Stabilization Grant program.
It will distribute $1,000 payments to full-time child care workers/professionals. It is hoped that this money will help keep child care available for Michigan families, and maybe develop new child care programs that attract new workers.
And You Thought Real Estate in the UP Was Getting Expensive
The most expensive zip code in the USA–at a record $7.245 million for median home sale prices–is in Atherton, California.
That's $7,475,000. Whew. Hello UP home investments.
Quotes That Make Us Go Hmmm
"Truth is the only safe ground to stand upon." Elizabeth Cady Stanton.
"… an issue that goes to the heart of American democracy. Democracies impose higher taxes than other forms of government because democracies are communities of common purpose. We create and maintain our society through our contributions. Or we don't. And things fall apart." Binymin Applebaum.
How Are We Doing?
We are eager to have your thoughts about this newsletter and our articles, podcasts, videos and research. What should we be covering in this newsletter and in Rural Insights that we aren't currently? What are we getting wrong? Please send them to david@ruralinsights.org.
Like Whispers?
If so, please forward it to your friends, and let them know they can sign up on our website: www.ruralinsights.org.
WE REPORT, NOT ADVOCATE.
 FACTS, DATA, INFORMATION AND 
 RESEARCH.