UP Store Salutes Those Who Serve, Michigan Graduated Income Tax, UP Population Losses, Governor Appoints New Commission, & The World Around Us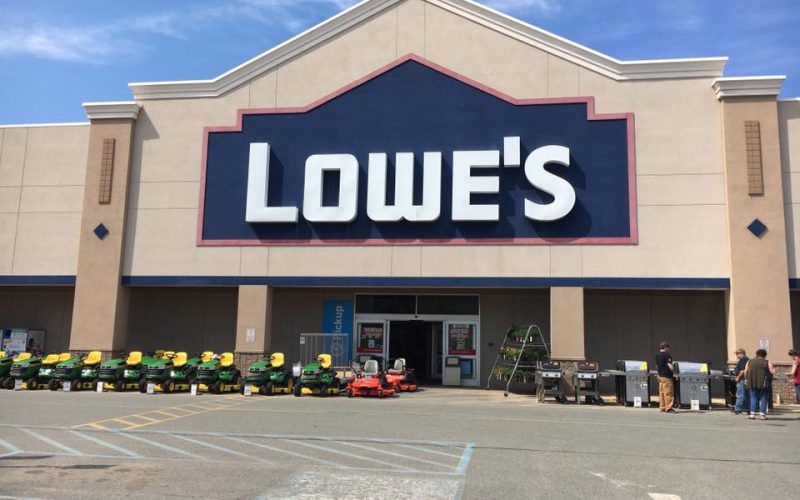 This Week in RI
On Wednesday we will be publishing an article by Lois Ellis and Elsa Pontbriand about a new personal development and networking organization in the Upper Peninsula called LINK U.P. that aims to "enhance the community by developing a thriving network of working talent and leadership in the Dickinson area as well as throughout the Upper Peninsula."
Watch for this article Wednesday morning.
Upper Peninsula Store Salutes Those Who Serve America
On a recent visit to the Lowe's store in Marquette we noticed the below picture prominently displayed:
Seems to us to be a great way to pay tribute to those veterans who work for the company and in the community who served their nation.
Who's next? Other big box stores, small businesses, school districts, universities, hospitals, etc.. Let us know what you see in your communities around the Upper Peninsula. We will mention the names of the businesses and organizations you send us.
Thank you Lowe's of Marquette for doing this tribute to the men and women who serve.
Graduated Income Tax In Our Future
You earn more, you pay more. That is the premise of a graduated income tax. Right now Michiganders pay a flat tax. You pay the same tax  rate no matter how much you earn.
This issue has been debated in the state legislature and in political campaigns for years and years. Time to change? What do you think? Let us know and more importantly let your legislators know what you think.
Upper Peninsula Population Losses
No secret to folks in the UP that there have been population losses in the western Upper Peninsula–especially for those Michiganders who live in the western UP.
A Bridge Magazine article (6.27.23) reports that "Between 2010 and 2020 Ontonagon County lost 14 percent of its population, as jobs dried up and people, especially the young–moved away."
The article goes on to report that in neighboring Wisconsin the story is quite different.
Interesting article. Check it out: https://www.bridge.com.
Governor Appoints Commission on Population Losses in Michigan
Governor Whitmer announced she was forming a commission to look at population losses in the state–especially examining the loss of so many young people in your state. Michigan was 48th in population growth. The commission will have 28 members from across the state. Last week she appointed 16 of the 28 members. We expect to see more names announced in coming weeks to get the commission up to full force.
Of the first 16 names, none were from the Upper Peninsula. Both the commission co-chairs were from southeast Michigan. Many thought there would be co-chairs from the east side and west side of the state–the population centers of Michigan. Nope. Commission members so far seem to be heavily from the east side of the state. Only one of the announced commission members was under 40 years of age. One would think it would be important to have commission members under 40 if that is whom you are trying to retain in Michigan. This is a work in progress and we will keep you posted. The Governor's office is working on it.
Do you live in the Upper Peninsula and want to help your state by serving on this Commission? If so, contact the Governor's office and let them know you want to serve on the Commission.
We hope that we will be reporting soon on an announcement from the Governor's office about the remaining 12 members to be appointed–including some folks from the Upper Peninsula and some commission members under 40. Keep your fingers crossed. Even if you do not want to serve on the commission, let the Governor's office know how you feel about Upper Peninsula and rural voices on this commission.
The World Around Us
Veterans and Homelessness
The number of veterans experiencing homelessness has declined by 11% since 2020–and by more than 55% since 2010. (US Veterans Administration. 6.22.23.) It does exist in the UP.
Forgiving Student Loans
The United States Supreme Court said no, no to the proposal to give students relief from student loans that they accumulated.  This proposal by the Biden Administration would have impacted 800,000 people in Michigan with outstanding student loans.
Wait, wait. The United States Supreme Court must have overlooked that the federal government forgave Covid-era Small Business PPP loans that were given to businesses. Some of those loans forgiven were held by members of the United States Congress. Hmmmm.
Quotes That Make Us Go Hmmm
"In all affairs, it's a healthy thing now and then to hang a question mark on the things you have long taken for granted." Bertrand Russell.
"It's you versus you in everything that you do." Sabrina Lonesco.
Books Recommended By Our Readers
"The Overlooked Americans: The Resilience of Our Rural Towns and What It means for our Country." Elizabeth Currid-Halkett. 2023.
Talk To Us
Keep your raves, laurels, rants and darts coming. Send them to us at david@ruralinsights.org. We love to read them. 
About Us
Rural Insights connects policy, information, news and culture to raise topics and stories/information you might have not seen or overlooked. We bring you original writing from Rural Insights and other researchers, change makers, and storytellers, as well as our latest research and analysis.
Like Whispers?
If so, please forward it to your friends, and let them know they can sign up here or on our website: www.ruralinsights.org.
TWITTER: Follow us @ruralinsightsUP.
"WE BELIEVE YOU ARE SMART ENOUGH TO FORM YOUR OWN OPINIONS, AND WE TRY TO GIVE YOU SOME SOURCES TO DEVELOP YOUR OPINIONS."