Rural Michigan Veteran Honored, Keweenaw Says No to Zoom, Veterans Home Relocation, Minimum Wage, From the World Around Us, & Happy Fourth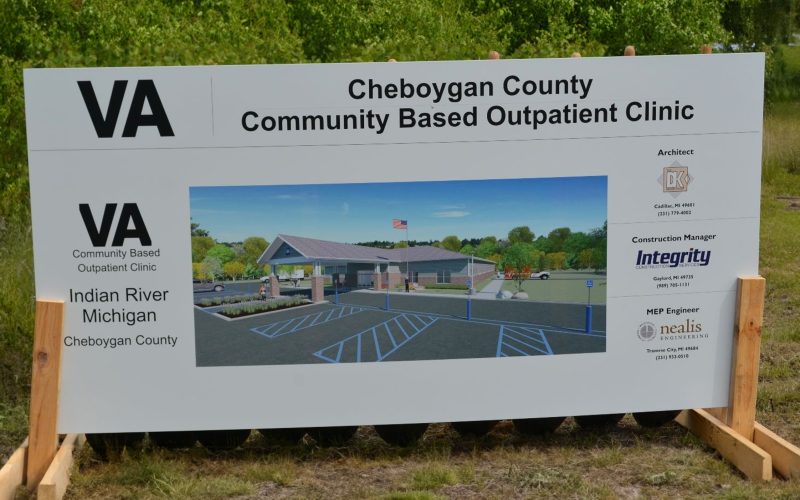 This Week in Rural Insights
On Wednesday we'll be publishing a research paper done by David Haynes and NMU economics major and Rural Insights student researcher Jonah Sebranek on the socioeconomic and demographic situation in the Upper Peninsula.
This paper outlines and examines various key indicators such as age structure, educational attainment, access to food, mental health services, and highlights that the UP's demographic and lifestyle are significantly different from the rest of Michigan and the country. Watch for this on Wednesday!
Rural Michigan Veteran Honored
An Indian River veteran has been honored in a bill passed in the US House of Representatives.  The bill (HR 3672) was introduced by Congressman Jack Bergman.
HR 3672 directs the US Department of Veterans Affairs to name the veterans clinic in Indian River after Indian River hero Pfc. Justin T. Patton.  Patton is a native of Indian River.
Pfc. Patton served in the US Army 1st Cavalry Division , Delta Company, until he was killed in action by enemy fire in Iraq.
According to the Bergmn press release, "Private First Class Justin T. Patton, gave his full measure of devotion to the United States as he was killed by hostile  sniper fire in Iraq in February 2007 at the age of 24."
"Patton, who was the unit leader of his Company, was posthumously awarded a Purple Heart medal and Bronze Star medal  for his selfless actions in service to a grateful nation."
May Pfc. Justin T. Patton's memory be a blessing to all of us, his family and a very grateful nation. 
Keweenaw Says No to Zoom
Keweenaw County has ordered that the use of Zoom video not be used during regular commission meetings. The county previously ruled that public comment not be allowed via Zoom.
The question has been raised of what happens if you are physically unable to attend county meetings due to your physical condition.
Does your UP county allow public comment via Zoom at its meetings?
Veterans Home Relocation in Marquette
Are you interested in where the veterans Jacobetti Home in Marquette will be rebuilt? Well there will be a community forum to discuss where in the county might be the best place to place the new Jacobetti Veterans home that the state wants to relocate from its current site at the old St. Mary's Hospital site. The new site has not been selected or finalized yet.
So if you want to express your opinion or hear what your neighbors are thinking, go to the Northern Center on the NMU campus on Wednesday, June 28th. The forum will start at 6pm.
Minimum Wage and UP Restaurant Workers and Owners
The Michigan Supreme Court is about to rule on a lawsuit that would in effect raise the minimum wage in Michigan. The suit before the Court could "jump the minimum wage to $13.03 for hourly workers from $10.10 an hour and to $11.73 an hour for tipped workers from $3.84."
This would impact Upper Peninsula minimum wage workers, business owners and restaurant workers and restaurant owners. "The restaurant industry says that all this would reduce tips for servers, hike menu prices and force layoffs or closures. Wage proponents say that's bunk and it would only guarantee fair pay." (Bridge, 6.21.23).
So what do the UP restaurant workers say? What do other minimum wage workers and business owners say? Let us know what you think,  restaurant workers, restaurant owners, business owners and workers.
From the World Around Us
Federal Child Care Tax Credit–Big Impact in UP
Observers are estimating that the "pandemic child care tax credit reduced poverty by as much as 40%."
Keep your eye on it. Congress might reinstate it. Talk to Michigan US Senators and your Congressman if it is important to you and your family. Approximately 3.2 million children could lose their child care spots if the credit is not fully operational. Over 70,000 child care programs could be lost with no child care tax credit.
Every policy maker at all levels of government in the Upper Peninsula report that child care costs and availability is a major issue and problem in the Upper Peninsula.
Pickleball
Pickleball is the fastest growing sport in the U.S. America has 8.9 million pickleball players in 2022. That is an 80% increase from 2021.  (Sports and Fitness Industry Association).
Are you seeing more pickle ball courts and players in your UP community?
Women and Immigration
14 percent of all women in the United States are immigrants. (Immigration Impact. 6.16.23).
Quotes That Make Us Go Hmmm
"Personally I'm always ready to learn, although I do not always like being taught." Winston Churchhill.
"You are remembered for the rules you break." Douglas MacArthur.
"Once is what you did. Twice is what you did. But the third time–that isn't what you did, it's who you are." Peggy Noonan.
Books Recommended By Our Readers
This recommendation is not a book but a very important read that is appropriate to read this weekend (and actually every weekend): " The United States Constitution."
Happy Fourth of July
Next Monday we will not be publishing Whispers, Noise and Rumors due to the holiday. However, we wish you a happy and safe July 4th celebration.
Happy birthday America.
Talk To Us
Keep your raves, laurels, rants and darts coming. Send them to us at david@ruralinsights.org. We love to read them. 
About Us
Rural Insights connects policy, information, news and culture to raise topics and stories/information you might have not seen or overlooked. We bring you original writing from Rural Insights and other researchers, change makers, and storytellers, as well as our latest research and analysis.
Like Whispers?
If so, please forward it to your friends, and let them know they can sign up here or on our website: www.ruralinsights.org.
TWITTER: Follow us @ruralinsightsUP.
"WE BELIEVE YOU ARE SMART ENOUGH TO FORM YOUR OWN OPINIONS, AND WE TRY TO GIVE YOU SOME SOURCES TO DEVELOP YOUR OPINIONS."