Update On NMU President Firing, Women-Owned and Operated UP Businesses, Are Left Handers Smarter Than Right Handers? and Student Debt Continues to Mount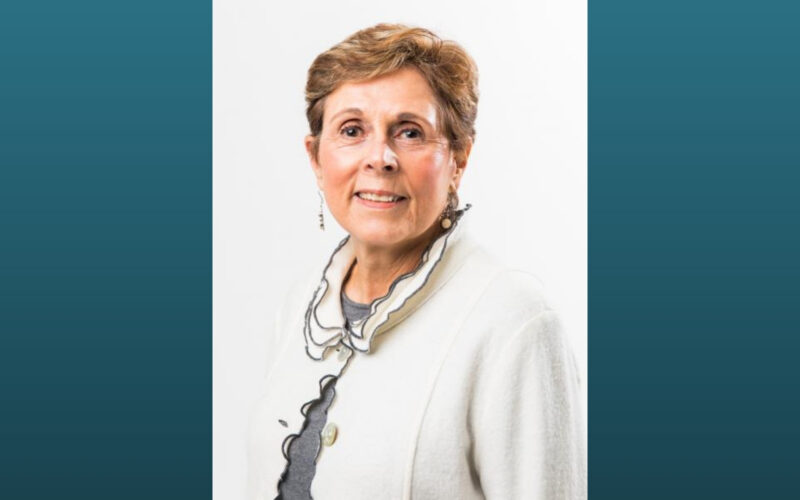 This Week In Rural Insights
Take a look this week at our article by Ted Bays–Part One of his fascinating piece on Blaney Park in the UP. Watch for this on Wednesday morning.
We want to remind our readers that we often publish information, data and articles that are not specifically about the Upper Peninsula but that we think might be of interest to our readers about the world around us. We hope you find them useful, educational and enjoyable. 
Update On NMU President Firing
A president is out and a new one arrives. Dr. Kerri Schuiling has been appointed Interim President by the NMU Board of Trustees.
Importantly, she is an NMU alumna and understands the Wildcat culture and values. She has been the NMU Vice President for Academic Affairs, Dean of Nursing, and Professor of Nursing.  Very qualified to be the CEO of the university.
The Board will immediately commence a search for a new permanent president. Rumors continue to circulate that there may be other high-level administrators that were part of the former President's close circle who may be leaving–voluntarily or involuntarily.
Rumors and more rumors. More to come. 
It is good to see another NMU Alumnus appointed to be President of NMU. That makes two in our history. More to come in the future? 
Women-Owned and Operated Businesses in the UP
We are interested in hearing from you all across the UP about the local and regional businesses that are owned and operated by women. Also companies that have female CEOs who run UP companies but do not necessarily own them. 
Please give us the names, locations and other information about the owners and the companies. Let us know if we can use your name as the person who gave us the tip/info.
We would like to publish this information in Rural Insights.
Are Left Handers Smarter Than Right Handers?
This has been a long-debated issue around family dining tables over the years. A reader sent us this info as added fuel to the debate. These US Presidents were all left handed:
Gerald Ford

Ronald Regan

George H.W. Bush

Bill Clinton

Barack Obama
Thoughts? Others?
Student Debt Across the Nation and In the UP Continues To Mount
As concerns across America grow about the size of student debt and outrage over the cost of tuition festers and Congress debates national debt, infrastructure, etc., here is some information on the size of student loan debt in states compiled by WalletHub.
West Virginia has the most student debt, and Utah the lowest. The other states with the most student loan debt are:
New Hampshire

Pennsylvania

South Dakota

Mississippi

North Dakota

Delaware

Michigan

Wisconsin

Ohio
Several readers pointed out to us that if the $1.6 BILLION in taxes the top 1% of taxpayers avoid each year (as we reported last week) was applied to existing student debt, it would wipe it out. Not sure, but many say that it sure would help.
Of course, we have heard lots from readers in the UP about how huge student debt has impacted members of their families.
Also how they want Congress and state legislatures to address this issue now. Many have suggested that the federal and state governments prioritize those students with loan debt who went to state institutions. They gave us lots of reasons why.
Some readers have also pointed out that if Congress passes the free community college legislation, it would go a long way towards reducing future student loan debt. So would more control on tuition increases at state institutions and private institutions, they said.
It should be pointed out that Michigan has a program called Michigan Connect that gives certain qualified students free community college tuition if they do not have a college degree (2- or 4-year) and are over the age of 25.
More details are available on michigan.gov. Over 70,000 Michiganders have already applied for this program. Shows us how concerned citizens are about the cost of tuition statewide and the student loan crisis. 
Rural Insights Podcasts
Do you listen to our podcasts? What do you think? Tell us what you like and what you can do without. What would you like to hear in our podcasts in the future?
Your responses will help us make our podcast series better fit your needs and interests. Send us suggestions for who we should interview and why.
Upper Peninsula Trivia
Do you have a really hard trivia question about the UP? Send us your best one and we may use it. Send it to david@ruralinsights.com.
Quotes That Make Us Go Hmmmmm
"No nation can proceed in the world safely and fruity when at bottom it hates itself." Peggy Noonan. 
"It is in the interest of tyrants to reduce the people to ignorance and vice. For they cannot live in any country where virtue and knowledge prevail. Let us push back today with truth and integrity, and fight for justice." Samuel Adams, b. 1722. Philosopher and patriot. 
"All parents reach a time when they must let go and trust that the values imparted will live on within their children." John Mackey, CEO Whole Foods (announcing his retirement).
How Are We Doing?
We are eager to have your thoughts about this newsletter and our articles, podcasts, videos and research. What should we be covering in this newsletter and in Rural Insights that we aren't currently? What are we getting wrong? Please send them to david@ruralinsights.org.
Like Whispers?
If so, please forward it to your friends, and let them know they can sign up on our website: www.ruralinsights.org.
WE REPORT, NOT ADVOCATE.
 FACTS, DATA, INFORMATION AND 
 RESEARCH.