Vaccination Issues in the UP, Should the Unvaccinated Pay More, Carney State of Emergency, Employee Shortages, UP Renter Behind, and Apollo Profitable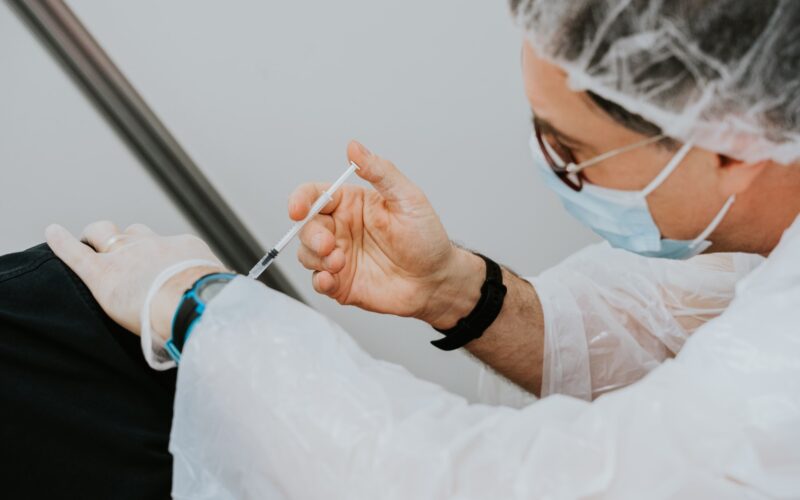 This Week in Rural Insights
Keep a lookout for this week's content from Rural Insights. On Wednesday we'll be publishing "The Trouble With Tourism" by Michael and John Broadway, detailing the complicated issues pertaining to tourism in Munising, MI.
Vaccination Issues in the UP
Just like the rest of the nation, debates among families, friends and employers are going on about mandating COVID-19 vaccinations versus not getting vaccinated.
Same with masking up. States are now stepping in to mandate masks in some cases. Here in the UP, two big employers have mandated masking on their campuses–Michigan Tech and NMU.
They have not yet mandated vaccines for their employees or returning students. That involves thousands of students and employees just at those two institutions. 
Both universities are trying to find the right balance between masking and vaccine mandates. They have been diligent in informing their campuses on risks and in discussing these issues. It is not an easy decision to make.
It is a decision that could impact further exposure to the virus on those campuses and in their surrounding communities. It is a decision that could dramatically impact enrollment if returning students rebel against returning to a vaccine mandate.
Whatever decisions the universities make, it does impact the public health and potentially the economies of surrounding communities. 
U of M and MSU have both recently announced a vaccine mandate for returning students and employees. These mega institutions have little risk in losing enrollment because they have big waiting lists.
That is not true of smaller universities and colleges in Michigan who are all struggling with the mask and vaccine mandates decision. 
Should the Unvaccinated Pay More for Health Insurance?
This question was recently sent to us by several Whisperers in the UP. Interesting question with I am sure lots of strong views on both sides.
So at your family reunions and around the bonfires throughout the UP, ask that question of each other. We bet that the debate will continue into the next day.
What do you think? Let us know. Hopefully all sides will be talking to each other the next day. LOL.
Carney State of Emergency
Superior Cedar Products in Carney, Menominee county had a huge fire strike its plant. The Governor has declared a state of emergency there to deal with the huge effects of the fire.
Over 100 first responders were called to fight the blaze which was called an inferno by local leaders. 
Shortages of Employees Still Confront Businesses Throughout the UP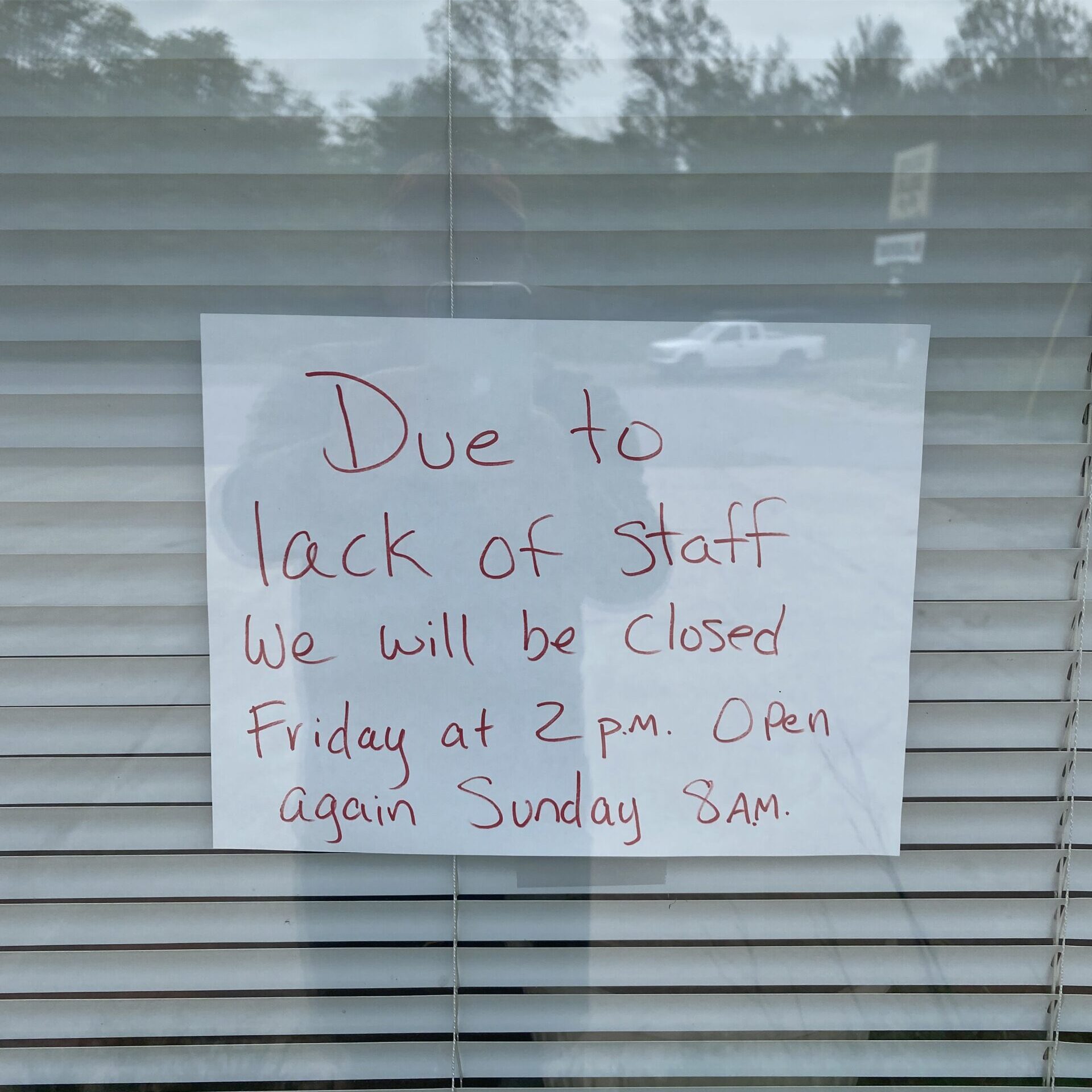 This sign hangs in the window of the Hungry Hollow Cafe in bustling downtown Big Bay (by the way, they have one of the best breakfasts in the UP).
This story is repeated throughout the UP in small businesses who just can't get enough workers. Whisperers tell us that wages are increasing but evidently not enough to attract workers.
Small businesses are struggling to stay afloat. Folks say this situation will not improve in the short term but hopefully will be rectified in near future. Who knows. 
UP Renters Behind on Rent Percentages
A recent national, county-by-county study of renters who are "seriously" behind in their rents showed that Upper Peninsula county rates ranged from 8% to nearly 12%.
Interesting statistics as we listen to the national debate on eviction legislation. 
UP Health Systems Owner, Apollo, Shows Big Profits
Apollo Global Management Inc., the company that owns hospitals around the Upper Peninsula, is posting big profits.
"Shares of Apollo have climbed 30%, including dividends, since the beginning of the year. The value of the private equity portfolio climbed faster than the broader market." (Wall Street Journal, 8.4.21).
Meanwhile, there continue to be questions about the future of the property that it owns at the former Marquette General Hospital.
The Neldberg Building is still housing some administrative and medical/psychiatric services. It is paying property taxes on the mostly-empty buildings, and the land at a rate that would be higher if the land was being used for other commercial purposes or for development of private homes.
Many in Marquette are anxious to see the land put to another purpose and producing more taxes for the operation of local government and services to area residents. 
Whisperers tell us there is hope that it could be a future site for new housing for middle and lower income residents. Thus far a deal has not been struck with a developer to purchase the property, so it is sitting there mainly empty.
Observers tell us that Lifepoint is estimated to be currently paying $2 million-plus on the College Avenue and Magnetic Street property. The good news is that there is currently some taxes being paid on the property by Lifepoint.
More good news is that there is a big chunk of land in a Marquette neighborhood for future middle income family housing. 
Quotes That Make Us Go Hmm
"The goal of education should be to produce competent, thoughtful and ethical citizens capable of being good neighbors and enterprising workers." Bret Stephens. 2021.
"Indignation is a form of loyalty. You protect the ones you love." Peggy Noonan. 2021.
At Rural Insights we report, not advocate. We strive to increase the diversity of regional civic information, research, and news. Hopefully more digital platforms and potential digital platforms and potential content producers, including independent journalists, local governments, nonprofits and educational institutions will contribute toward the goal of civic information and more informed citizens.