Veteran Food Assistance, Health Care in the U.P., More on University Trustee Oversight, and a New Guest Podcast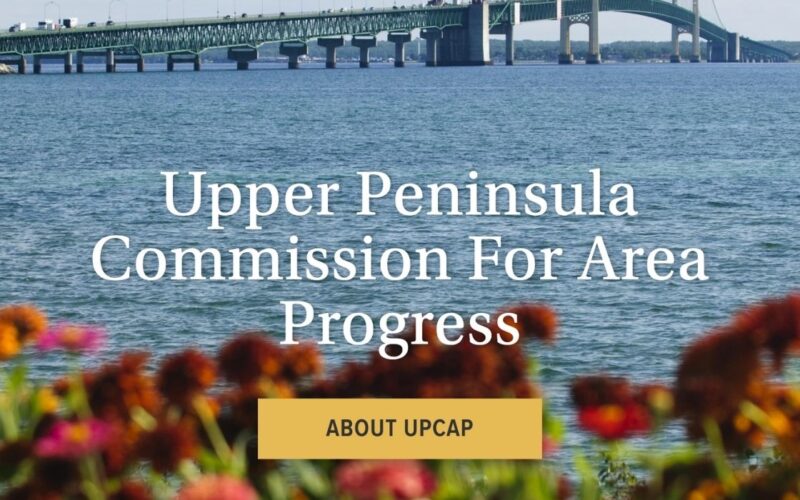 Veteran News from the Upper Peninsula Veterans Action Teams
Food assistance is available to Upper Peninsula veterans. Limited quantity of $50 food cards/certificates.
You will need to provide documentation showing proof of military service and identify food as a need for you. You just have to have served in any branch of the US military, including the Reserves and the National Guard.
Dial 2-1-1, Monday through Friday from 8:30-4:30 EST to get registered. More information or questions? Contact UPCAP'S UP Veterans Program Manager, at Lombard@upcap.org or call 906-282-0041.
If you know any veterans in the UP who need help with getting enough food for their daily life, let them know about this important opportunity.
Health Care in the Upper Peninsula
Whisperers tell us that there are very serious discussions between War Memorial Hospital in Sault Ste. Marie and the University of Michigan Health System/Mid Michigan Health, which should lead to an affiliation/collaboration agreement soon.
No time table or dates available yet. Health professionals tell us that this is an important development for health care in the Upper Peninsula. Marquette next? Bye bye Duke and hello University of Michigan?
More on University Trustee Oversight
We heard from Whisperers that the issue of university trustee oversight is a public policy worth exploring.
They cited the recent trustee issues at the state's so-called Big Three: University of Michigan, Michigan State University and Wayne State University as recent examples of trustee issues raising concern for taxpayers.
Some raised issues with trustees at the other state universities. They raised many questions, but here are just a few: How do you get rid of bad actor trustees? Can you impeach a trustee? How does the public learn about trustee conflicts of interests? What about trustees who lack regular attendance at board meetings? Should not the public know about trustee financial support of the university?
Also, we heard that board members of corporations are required to publicly disclose many of the above issues and many others. 
Some Whisperers said that the state should make "oversight and public disclosure" a requirement of state university funding? Others suggested how to form an Oversight Board and how the legislature and the governor ought to approach this issue.
More to come. Send us your thoughts and ideas on this important public policy issue.
Impact of the Pandemic On Us
We all might be a different person after the pandemic. How has the pandemic changed you? Let us know and we will publish the responses (let us know if you want it published anonymously or not). Send your responses to david@ruralinsights.org.
New Guest Podcast
In the coming months we will feature various guest podcasts that we think our readers/listeners might find interesting. If you have ideas for other guest podcasts please send them to us.
This week, we are beginning a new guest podcast series "Oversight Matters" produced by Wayne State University Law School, Levin Center. 
"Oversight Matters" seeks to share legislative oversight stories from our nation's capital and across the country.
"The Levin Center at Wayne Law recently released the second episode of its podcast, "Oversight Matters," featuring the Center's founder and chairman, retired Senator Carl Levin as the guest. This most recent podcast series will feature stories from across the country about the people – elected officials, legislative staff, members of the media, and nonprofit leaders – who bring to light the facts about the pressing issues of our time", according to the Levin Center.
"There are so many important oversight stories happening in Washington, D.C. and around the country but too often this critical work goes unnoticed. Our goal is to share interviews with a diverse set of oversight experts and leaders, and let people know how essential oversight is for good governance." said Ben Eikey, the host of Oversight Matters. There are important fact
gathering efforts happening every day in legislatures across the country. The Levin Center is
dedicated to strengthening bipartisan, fact-based oversight necessary for informed debate and sound public policy, and this podcast is part of this broader effort."
To listen to this guest podcast series and to other podcasts please go to the Podcast tab on our website, www.ruralinsights.org.
Personal Philosophies (From Our Readers)
We have heard from Whispers about their personal philosophies and here are a couple examples. Send us yours at david@ruralinsights.org.
 "You're no better than anyone else, but nobody is better than you."

 "Reach out and help someone everyday. Whether it is small or large, just to remember to help someone every day."

 "Everyday have fun and always focus on facts."
Quotes (That Make Us Go Hmmm)
"Whatever failures I have known, whatever errors I have committed, whatever follies I have witnessed in public and private life, have been the consequences of action without thought." Bernard Baruch.
Books (Recommended by our Readers)
"Astoria: Astor and Jefferson's Lost Pacific Empire: A Tale of Ambition and Survival on the Early American Frontier." Peter Stark.
Books listed here are not endorsed or reviewed by Rural Insights. They are recommendations of readers. If you have book recommendations for Whispers please send them to us at david@ruralinsights.org.