Veteran Food Cards, UP Citizens Appointed to Boards, HIPPA Law and Vaccination Privacy, Mandating Masks in UP Schools, Digital Media in the UP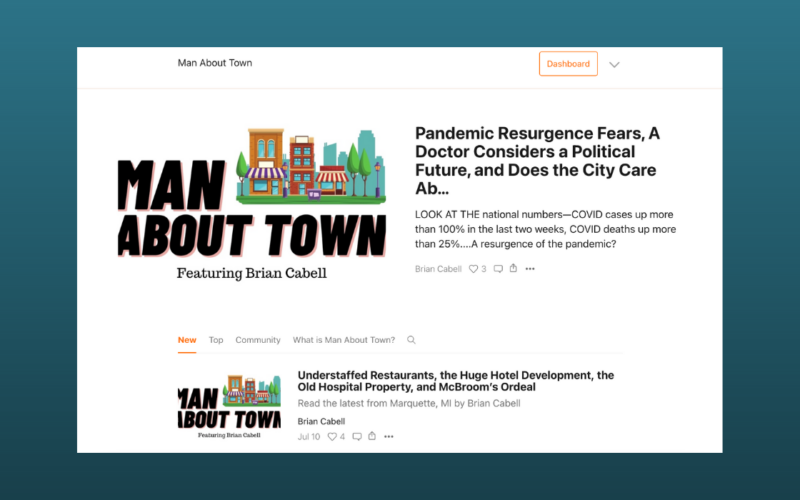 This Week in Rural Insights
Our lineup this week includes a fascinating article on microbreweries in the Upper Peninsula by Michael Broadway, where he discusses how small beer producers in the UP have been able to find success despite an overall national decrease in beer consumption, in part by appealing to regional and cultural aspects unique to the communities they operate in.
Watch for this article on Wednesday morning.
Veteran Food Cards Available
News from VCAT–Veterans Community Action Teams. $50 value for purchasing food. Must have proof of military service. Available while they last.
To apply, dial 211 Monday through Friday, 8:30 am to 4:30 pm EST.
Once connected, they will begin the process with you. Again, you must provide documentation of military service and identify food as a need.
If you hear of other programs to help veterans with food needs, homelessness and health care, please let us know and we will get it out on our website.
Upper Peninsula Citizens Appointed to Boards
The Governor has appointed four Upper Peninsula citizens to state boards and commissions this past week.
It is important to have UP voices and rural perspectives on appointed boards and commissions as well as serving in civil service positions (including high-level appointed executive branch positions).  So each of these positions are important to all of us, and if you see any of them say thank you for giving up their time and treasure to serve.
Dennis Smith of Marquette was appointed to the Michigan Commission on Services to the Aging.
Carolyn S. Dale of Sault Saint Marie and Catherine Quayle of Gwinn were appointed to the Michigan Board of Real Estate Appraisers.
Nathan Demers of Engadine was appointed to the Residential Builders and Maintenance and Alteration Contractors Board.
All four of the above are subject to the advice and consent of the Michigan Senate.
HIPPA Law, Privacy, and Knowing If One Is Vaccinated
HIPPA (Health Insurance Portability and Accountability Act) "prohibits health professionals from revealing your medical records, but it is perfectly legal to ask whether someone has been vaccinated." (NYT, 7.24.21).
According to I. Glenn Cohen, an expert on bioethics and health law, "Whenever anyone says to you HIPPA prohibits asking them, ask them to point to the portion of the statue or regulation that prohibits it. They often won't be able to do so."
It seems that nothing in the law prevents requesting someone to show whether they have been vaccinated or not according to these experts in this topic area. Some state laws have been passed across the nation that deal with this issue at a state and local  level.
Many Whisperers have pointed this out to us and that our local schools, colleges and universities could ask for this proof if they so wished. Same for other types of organizations and for employers wanting the information from employees (although it might be prevented in collective bargaining agreements).
Mandating Masks in UP Schools, Colleges and Universities
Throughout the Upper Peninsula, local schools, colleges and universities are discussing requiring students to have the COVID vaccine and/or wear masks while at school if they want to attend classes this semester.
Colleges and universities are worried about what this requirement might do to enrollment levels and whether they could effectively enforce this requirement.
The debate/discussions are hot at family kitchen tables, churches, synagogues and at the grocery stores. Seems everywhere you go people want to discuss this–sometimes civilly, sometimes not so much.
What do you think?
Things You Are Required To Do In America
Whisperers have pointed out to us that there are lots of things you are required to do by law in America.
Among them are: pay taxes, register for the Selective Service (currently males only, although the Congress is considering an amendment to the law to include all females), have automobile insurance to drive, not use controlled substances or alcohol and drive, attend K-12 school and get miscellaneous mandated vaccines for school attendance, etc.
Some states have laws mandating car seatbelts, speed limits on highways, marijuana use, etc. Not on the federal law list is mandating COVID vaccines or wearing masks.
What do you think about this list from Whisperers as we debate vaccines and masks in our communities?
Digital Media in the Upper Peninsula
This past week, journalist Brian Cabell wrote in his hugely-popular digital newsletter, Man About Town, that: "Continuing conversations about increasing, financing, and better organizing digital journalism in Marquette. Several players here–Word on the Street, Marquette Today, Rural Insights, Marquette Music Scene and Man About Town, among others. Digital is clearly the future of local journalism (few folks under 40 are buying the Mining Journal)–WLUC smartly grabbed a huge chunk of the online readers, but there's a thirst for more than just the straight news…. Stay tuned."
We agree with Brian and are participating in those conversations. They are important conversations and must have broad participation in the Upper Peninsula.
The New York Times wrote recently that "hundreds of new digital ventures and newsletter experiments have launched at the local level. But many of these efforts are bootstrapped."
"More than half of our membership has two or fewer employees for their whole company, says Chris Kewson, executive director at the trade group LION (Local Independent Online News)."
As Brian Cabell points out above, we have several digital newsletters and news services in the UP. They are engaged in the "new journalism" here in rural America just as is happening in urban/suburban communities.
Let us know what you think about all of this. What digital news options in your communities are we missing and what should we be paying attention to as we have these conversions?
Tell us about them.
Books Recommended by our Readers
"The Dock Porter." A Mackinac Island Novel. Dave McVeigh and Jim Bolone. 2021. A novel about life in the Upper Peninsula.
"FBI Files Michigan. Tales of a G Man." Greg Stejskal. 2021. Written by an FBI agent who spent his entire career in Michigan and worked on some of Michigan's most famous and intriguing cases.
Quotes That Make You Go Hmmm
"We may come to America on different boats, but today we are all in the same boat." Congressman John Lewis.
"Error of opinion may be tolerated where reason is left to combat it." President Thomas Jefferson.