Webinar on Federal COVID-19 Funding for U.P. Schools, Michigan Learning Channel, Lansing Updates, and COVID-19 Vaccinations in Rural Areas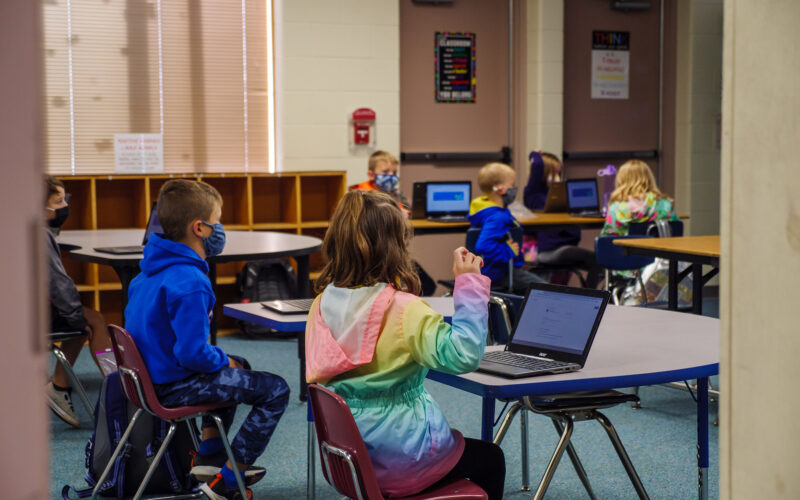 Joint Rural Insights and CRC-Sponsored Webinar on May 26th
Rural Insights and Citizens Research Council are co-sponsoring an online discussion forum on the use of federal COVID-19 funding by Upper Peninsula K-12 school districts this Wednesday, May 26th at 4:00 PM.
Make sure you can join us by registering ahead of time at https://register.gotowebinar.com/register/4289129304220533007.
Here is some additional info about the event:
The federal government's injection of over $6B into Michigan's public schools is changing the fiscal landscape. The federal aid, coupled with a healthy state budget, paints a much brighter fiscal picture for many district budgets compared to last year at this time. 
School board members and administrators are faced with some weighty budget decisions. First, they are developing budgets to offer full, in-person schooling in the fall. In the more immediate future, officials are planning how to use this summer to help students regain some of the lost learning experienced during the pandemic. Also, schools are making student social, emotional, and mental health much higher priority in their fiscal planning post-COVID.
All of this will require financial resources. Both the federal and the state governments have stepped up with additional dollars, but the amounts vary considerably by program and across districts. While some districts will be resourced to meet all of their students' needs, others may not find the additional money sufficient. Even with additional dollars available, many smaller and remote districts may face challenges securing the resources to best help school children.
Join local school officials from across the UP to hear about how they have managed through the last academic year amidst the pandemic and what course they are setting to meet students' learning and developmental needs in and outside of the classroom. During the interactive virtual panel discussion you will hear from three UP school leaders from various sized districts and locations.
The panel discussion will be preceded by a short presentation on federal education funding coming to Upper Peninsula school districts by the Citizens Research Council's Craig Thiel. The panel will include:
William Saunders, Superintendent, Marquette Area Public Schools

Angie McArthur, Superintendent, Eastern Upper Peninsula ISD 
After registering, you will receive a confirmation email containing information about joining the webinar.
Once again, you can register by going to https://register.gotowebinar.com/register/4289129304220533007.
Michigan Learning Channel and the Upper Peninsula
Some good news on the issue of internet and K-12 educational services from our friend at NMU, Eric Smith:
"A new educational initiative available to nearly every state resident. The "Michigan Learning Channel" (MLC) is a collaborative effort by all 6 Michigan Public TV stations (and funded by the State) designed to supplement pre-K-12 curriculum needs. Each station, including WNMU-TV, installed equipment that allows them to broadcast this unique educational channel 24 x 7. For WNMU, that means we now have four channels on the air. In addition, the MLC is available on computers and smartphones with programs designed for school-aged children of all ages. Kids (and their caregivers) needing help with core subjects like math, language arts, science and social studies will find programs with grade-level appropriate content along with worksheets and lesson plans. This channel is designed to provide instructional support, not to replace the teacher.
The MLC recognizes that some students may need tutoring over the summer to help catch up on subjects they struggled with during this year trying to navigate school in a COVID environment. A visit to the MLC website will show them available content and make the most of programs that will give them a head start when school starts in the fall. As a bonus, the MLC is offering families learning options that get them away from the TV set or computer where they can enjoy outside activities and continue their learning- all at the same time." 
The MLC web site is: https://www.michiganlearning.org/
Lansing Updates
SB 446: Would subject dwelling units rented for short term and to the rental of dwelling units in general to state and local zoning laws, ordinances and regulations. Upper Peninsula Senator Wayne Schmidt (R-Traverse City) is a co-sponsor.
State Revenue Surplus: The statutorily required State Revenue Estimating Conference reported that Michigan has a budget surplus. Much of that is made up of federal stimulus money coming to Michigan in the amount of $6.5 billion and almost $2 billion left over from past federal stimulus COVID funding sent to Michigan.
The Michigan Legislature and the Governor are in the midst of budget negotiations that many expect to conclude in June with approval of a new budget bill for the state. Education funding, child care funding, infrastructure are high on the priority list for the policy makers–elected and appointed.
COVID-19 Vaccinations and Rural Areas
Vaccinations across America in rural versus urban counties: 39% of Americans living in rural counties have been vaccinated as of early April, compared with 46% of people in urban counties, according to a report by the CDC. 
"States with a higher proportion of households without internet access tend to have lower vaccination rates. This could be related to widespread use of online booking of vaccination appointments." Axios News.
This certainly would be true in many parts of the Upper Peninsula. State reports this week show many UP counties with very good vaccination rates. Some counties are in the 50 percent range while some are above that. Some counties have a way to go yet but there is good reason to be optimistic about vaccination rates in the Upper Peninsula.
Appearing This Week on Rural Insights Website
This coming week we will feature an article about the business and community needs in Dickenson County. A very interesting and informative read.
Starting in early June we will have an article on rural development in the UP by Dr. Michael Broadway. Also coming in June are our new RI Podcasts and Videos featuring the County Administrator of Marquette and the City Manager of Sault Saint Marie, the President of Bay College about the future of community colleges in the UP and nationally and with the UP's Senator Ed McBroom among others.
Watch for them. Let us know what you think of each interview. 
Memorial Day Publication
Monday, May 31st is Memorial Day. Due to this holiday we will not be publishing Whispers next Monday.
QUOTES: 
"The pain isn't due to the thing itself, but to your estimate of it." Marcus Aurelius.
"Failure is the best teacher. It's just not a fun teacher." Scott O'Neil.