Absentee Ballot Requests Show Increased Voter Participation for 2020 Election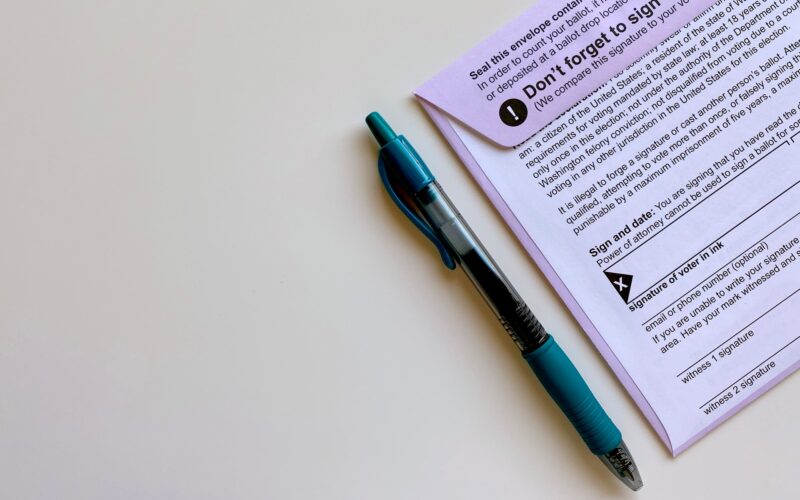 An absentee ballot is a ballot sent to an individual voter in lieu of personally going to the polls on Election Day.
In the events leading up to the 2020 presidential election, there seems to be much talk about how absentee ballots will affect the election: whether they provide one side an unfair advantage, and how much voter participation will increase from a typical presidential election year to this one.
The primary goal of this statistical survey was to provide an answer to the latter–how much voter participation has increased.
Specifically, the number of absentee ballots requested in six counties in Michigan's Upper Peninsula: Marquette, Delta, Chippewa, Dickinson, Houghton, and Menominee counties (the largest six in the UP).
This estimation was done by talking to as many individual clerks in these counties as possible (all that responded to either email or phone call), and by using those values to estimate the non-responses.
The results of the statistical survey seems to show a significant change in the amount of absentee ballots requested between the most recent election years: 2016 and 2020. There is a greater-than 300% increase in the amount requested from 2016. Although we have data from 2018, the average turnout in non-presidential, or midterm years is lower than during presidential election years.
The clerks that I talked to indicated 2016 was indicative of a typical presidential year. This means that higher requested ballots are unique to this year in regards to previous elections. 
However, I do not believe this means that in future presidential elections the amounts of absentee ballots will return to their pre-covid levels. There seems to be a trend upwards (towards more ballots) as people realize how easy it has become to request an absentee ballot. 
Many states and individual townships have been promoting their use for the past several months during this pandemic as they provide a safe way to vote with limited contact between people.
Of the clerks that I spoke to, some also indicated that they had a large amount of absentee ballots requested in the presidential primary, some had even said that they had more ballots requested in the 2020 primary than they had in the 2016 general election. This is something that rarely, if ever, happens.
This trend towards voting through mail seems to increase the general level of voting by reducing the time commitment to vote.
I know personally that with moving to a university, absentee ballots have made it easier for me to regularly vote. I also believe that by making it less time consuming to vote we will, as a country, increase the total amount of people able to vote–thereby making the results of a given election more indicative of a total population rather than an enthusiastic minority.
Hopefully, a trend towards increased absentee ballots will lead to an increase in total voter turnout in future years as well as this one.