Child Care Tax Credits in Mail, Rocket Launch Opposition in Big Bay, Affording Basic Necessities in Michigan and the UP, National Service, and Drug Deaths in America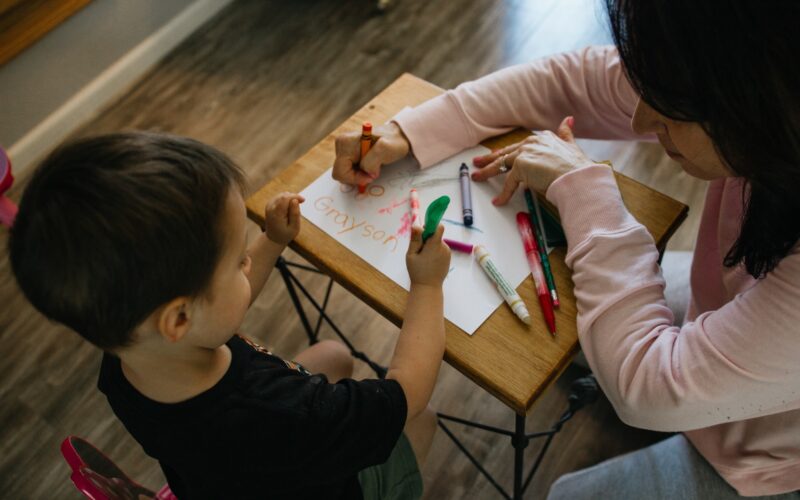 This Week on Rural Insights
You will find some interesting articles this week on our website. On Wednesday we are featuring an article by Michael Broadway on the UP's farming revival, and on Friday we'll be posting a new Rural Voices piece.
Make sure to subscribe to our email list and follow us on our Facebook page to get our latest updates.
Child Care Tax Credits in Mail to US Families This Past Week–Impacts UP Families
As we have written in Rural Insights, Upper Michigan families are confronting huge child care costs. It is one of the largest contributing factors to child poverty and family financial distress.
Our research (you can find it here) shows how expensive child care is in the Upper Peninsula–if you can even find availability. Often child care expenses in our communities are larger than home rental expenses or mortgage payments.
Nearly 90% of families will get checks of about $300 per child per month through this tax credit. It will be deposited in their bank accounts by the federal government.
Single parents with incomes up to $112,500 and married couples with incomes up to $150,000 are eligible.
We are hearing from UP families that this new family program will make a huge difference in their economic lives and in the living conditions of their families. We heard the same all across the peninsula.
Experts estimate that this new tax credit could reduce child poverty in America by 50%. We will have to wait to see how this all goes in the coming months and years.
Rocket Launch Opposition in Big Bay and Along County Road 550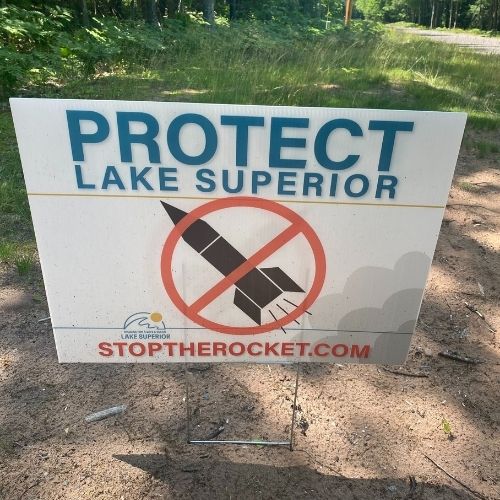 You see an increasing number of yard signs like the one above as you drive along Marquette County Road 550 and also spread around the beautiful city of Big Bay–an area that would be near the rumored launch sites.
No signs supporting it yet, but opposition seems to be growing–at least by counting yard signs. Obviously not the best estimator, but no voter poll is yet available. There is also said to be a launch site in Chippewa County.
What are your thoughts on this project?
Affording Basic Necessities in Michigan and in the UP
Michigan Futures Inc. produced a study that says in Michigan 38% of Michigan households could not afford basic necessities. You can find the study under our In Case You Missed It (ICYMI) page. The study has county-by-county data.
In the Upper Peninsula, the percentage ranged from a high of 54% to a low of 34%. Issues like child care, housing costs, health care costs, food etc. all impact these numbers.
Is National Service an Answer to Division in America?
I listened to a commentator this week lamenting the division in our country and how we need to start a conversation about what it means to be a citizen in this nation and what our common values are.
Another talked about the declining number of citizens who give national service to our country as part of their citizenship. This may include service in the military, Peace Corp, Teach America, etc., she said.
We do have a declining number of Americans volunteering for national service including military service.
The number of people volunteering for military service is the lowest in decades. Very few of these volunteers come from families of the 1%, 5% or even 20% of top incomes. Data shows that very few of the volunteers come from elite families or elite universities.
Someone observed to us last week that maybe that is why our national elected officials are so quick to get into wars–most of them never served and very, very few of their children have served. We now have in our history the lowest number of members of Congress who have served in the military.
For us in the Upper Peninsula we have a very large number of veterans living amongst us and the tradition of military service continues in our UP families. The same is true for service in other national service options–the UP still has a higher number of citizens serving.
Service to one's nation is still crucial to a thriving democracy and to citizenship.
Drug Deaths in America
93,000 Americans died in 2019 from drug overdoses–mainly opioids. This staggering number was sort of lost in all the important reporting on COVID deaths.
Drug losses show a growth in fentanyl and opioid use. It is reported that deaths from methamphetamine and cocaine also grew in 2019. We are looking at impact on this awful problem in the Upper Peninsula.
Let us know if you have information and/or experiences in your community.
Books Recommended By Our Readers
Say Nothing by Patrick Keefe.
Quotes That Make You Go Hmmm
"When someone shows you who they are, believe them the first time." Maya Angelou.
"Our most basic common link is that we all inhabit this small planet. We all breath the same air. We all cherish our children's future. And we all are mortal." President John Kennedy, commencement speech at American University in Washington, D.C. June 10, 1963.
"It takes all the running you can do just to keep in the same place." Lewis Carroll, in Through the Looking Glass. 1872.