Climate Change and Migration: Could Marquette County Become a Climate Haven?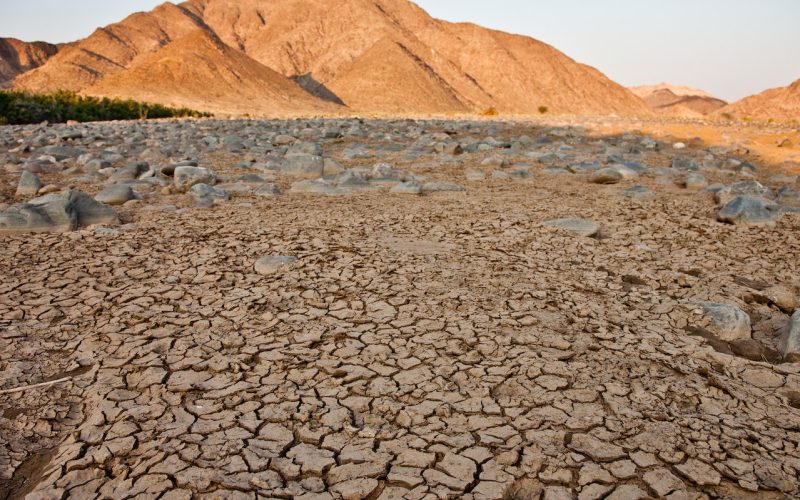 The effects of climate change continue to dominate this summer's headlines with record breaking heat waves, floods, and wildfires.
In the Southwest, Phoenix broke its record of 18 consecutive days at 110 degrees and hotter, while historic rainfall in New England led to massive flooding. In the Upper Peninsula, air quality alerts were issued due to fires in Canada that have so far burned an area larger than the state of Indiana.
Despite these and other extreme weather events there is little evidence that concerns over climate change are impacting most Americans' migration behavior. The country's fastest growing areas for nearly 50 years are in the Sun Belt, which also happens to be most vulnerable to the effects of climate change.
Between 2008 and 2021, Maricopa County, Arizona, which contains Phoenix, has received more elderly migrants (age 65 and over) than any county in the country. Yet the elderly are more susceptible to the effects of extreme heat than other age groups. In 2021-22, Florida had the highest population growth of any state, but it's threatened by rising sea levels, heat waves and powerful tropical storms. Since 2017, Hurricanes Irma, Michael and Ian have caused nearly $200 billion in damage in the state. 
Some Americans are moving to areas that are at lower risk from the effects of climate change. These places can be found along the border with Canada, in the Great Lakes region, and the counties of Central and Northern Appalachia. Within the Upper Midwest, the city of Duluth received attention from the NY Times as a 'climate refuge' in 2023, welcoming newcomers escaping California's wildfires.
One consequence of such moves is 'climate gentrification,' whereby wealthy individuals locate their primary residence or investment properties in areas considered safer from the worst effects of climate change, and in the process increase property values beyond the means of long-term residents. The remainder of this article identifies other factors besides climate that may lead people to move away from the Sunbelt and examines the degree to which Marquette County is attracting former Sunbelt residents using IRS change of address data.
Migration Push and Pull Factors
Push factors encourage people to leave a place, while pull factors attract migrants. For example, migrants may leave an area because of the threat of wildfires or extreme heat and be attracted to a place that has lower threat levels.
An emerging push factor is the availability of home insurance in disaster prone areas. Earlier this year State Farm announced it would stop accepting applications for business and personal policies in California, due to its 'rapidly growing catastrophe exposure.' Other insurers in the state, including Allstate, also halted accepting new clients.
Farmers Insurance announced they will no longer provide existing or new coverage in Florida. Many of Florida's small insurance companies have gone bankrupt in the wake of losses from hurricane damage, while the state's home insurance rates have increased at a faster rate than in any other state since 2015. In Louisiana, heavy property losses from Hurricanes Laura (2020) and Ida (2021) have resulted in a dozen insurers voluntarily withdrawing from the state. 
Another potential push factor is the increased cost of housing. The decades long drought in the Southwest means water is in short supply. Earlier this year the state of Arizona determined that there is not enough groundwater for all the future home construction that has been approved in the Phoenix area, and announced plans to stop developers from building some new subdivisions. This means that cities and developers will have to purchase water rights (from farmers and Native Americans living on reservations) to support future development, which will add to the cost of home construction.
At the same time, new building codes to improve home insulation against the heat are adding to construction costs.
Marquette County: People Moving In, People Moving Out


Among Marquette county's pull factors are its four-season climate and spectacular natural environment. In the past, these and other factors have not been strong enough to attract people to offset ongoing population decline.
IRS change of address data show that among interstate migrants in 2017, 2018 and 2019, there was a net loss of 230 households (Tables 1 and 2). These data also show a gradual decline in the number of households leaving Marquette County for another state; in 2017, 683 left, by 2021 the number was 618 (Table 1).
During the same period, the number of households moving to the county was relatively unchanged at approximately 579 for 2017, 2018 and 2019, but in 2020-21, the figure jumps to 718 (Table 2). Combining the two sets of in and out-migration data shows a net gain of 100 households for the 2020-21 period. This represents a significant turnaround from the long-term trend of net losses from interstate migration. 
So where are the most recent interstate arrivals to Marquette County coming from? In 2020-21 other Midwestern states accounted for the largest share of incomers at 43 percent, followed by the South (27%), West (24%) and East regions (6%). From a climate change perspective, Southern and Western states accounted for 47 percent of households moving to Marquette County in 2017, by 2020-21 the corresponding figure had increased to 52 percent.
During this most recent period, 329 Marquette County households moved to the South and West, while 370 households moved back to the County for a net gain. The total adjusted gross income for the newcomers was over $4.5 million higher than the households that left, providing a welcome boost for the local economy. 
Just as one swallow does not make a spring, it would be premature to conclude that these data support Marquette County becoming a climate haven. Nevertheless, the recent gain in net interstate migration, particularly from Southern and Western states suggests that some people view it as a potential climate refuge.
If the economic and environmental costs of residing in the Sunbelt continue to increase the recent gain from migration may serve as a harbinger of things to come.